Kool & the Gang Receives 2019 Marian Anderson Award at the Kimmel Center
by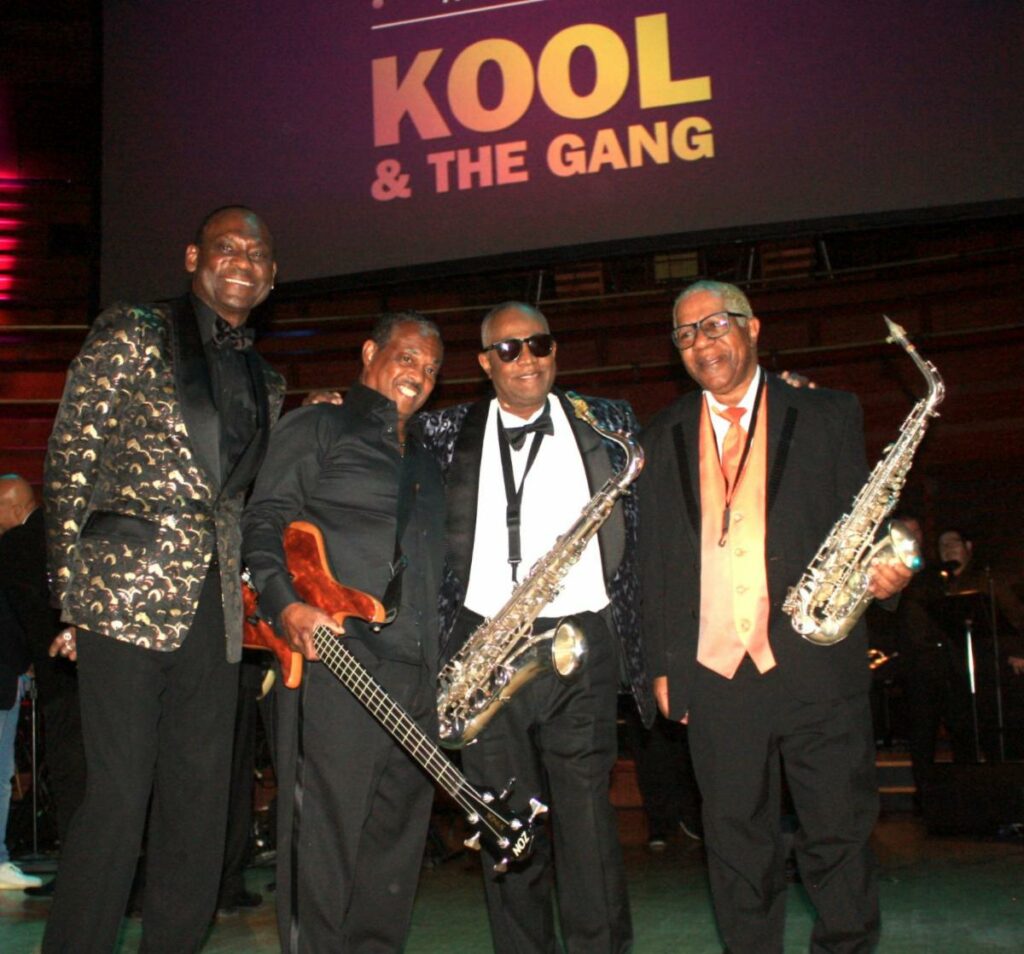 CONGRATULATIONS TO
KOOL & THE GANG FOR RECEIVING THE MARION ANDERSON AWARD
Kool & the Gang Honored At Kimmel Center For 2019 Marian Anderson Award
PHILADELPHIA – Nov. 14, 2019 – Tuesday, November 12th 2019, was indeed a night for a "celebration" as the legendary Kool & the Gang received the 2019 Marian Anderson Award at the Kimmel Center For The Performing Arts in Philadelphia, emceed by talk show host Tamron Hall.
Kool & the Gang joins an impressive class of those who were honored before, which includes Harry Belafonte, Elizabeth Taylor, Quincy Jones, Oprah Winfrey, Norman Lear, Maya Angelou, Sidney Poitier, Mia Farrow and Dionne Warwick, among others.
Formed in Jersey City, NJ, with brothers Robert "Kool" Bell and Khalis Bayyan (formerly Ronald Bell) at the helm, Kool & the Gang released their first single, the self -titled "Kool & the Gang" with "Raw Hamburger" as the flip-side, in 1969. Since then, the band earned several Top 10 hits, including "Jungle Boogie", "Hollywood Swinging", "Funky Stuff', "Summer Madness", "Ladies Night", "Too Hot", "Joanna", "Get Down On It" and the number one pop/R&B smash, "Celebration". The group earned two Grammy Awards, seven American Music Awards, 25 Top Ten R&B hits, nine Top 10 Pop hits and 31 gold and platinum albums.
Created in 1998, The Marian Anderson Award is named after the legendary classical music icon who was a Philadelphia native. This achievement honors critically acclaimed artists who have impacted society in a positive way, either through their work or their support for an important cause.
Double XXposure Media Relations