Dorthaan Kirk Selected as a 2020 NEA Jazz Master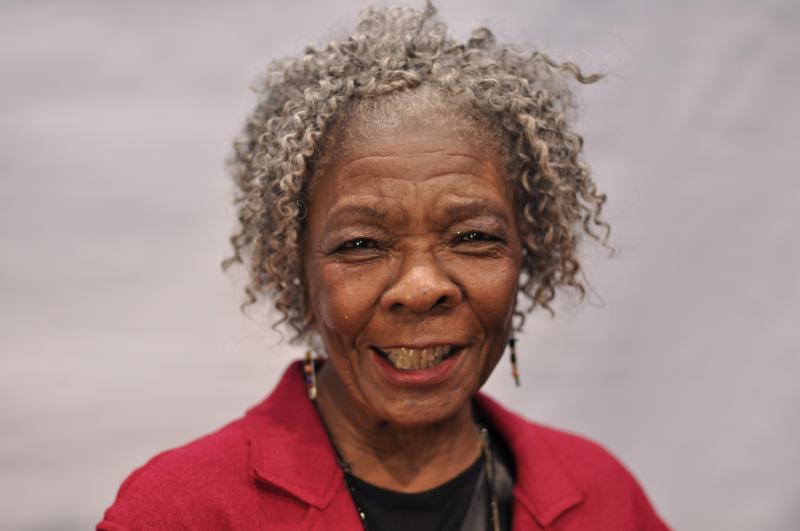 Dorthaan Kirk, Newark's First Lady of Jazz,
Selected as a 2020 NEA Jazz Master
Kirk, along with fellow NEA Jazz Masters Bobby McFerrin, Roscoe Mitchell
and Reggie Workman, Will Be Honored at a Special Concert at SF Jazz Center on April 2, 2020
NEW YORK, NY, MAY 22, 2019 – If you missed yesterday's exciting announcement that DORTHAAN KIRK was named a 2020 NEA Jazz Master for her work as a tireless advocate for Jazz, please click HERE.
Dubbed Newark's First Lady of Jazz, Dorthaan retired from WBGO Jazz 88.3 in 2018 after four decades as a founding employee of the award-winning public radio station in Newark. She continues to produce and book events throughout New Jersey; inspire and support young musicians through the Dorthaan Kirk Scholarship Opportunity Fund; serve as Consultant to New Jersey Performing Arts Center (NJPAC); head up Rokir Music Corp. to build upon the legacy of her late husband, Rahsaan Roland Kirk; book Bethany Baptist Church's Jazz Vespers services, now for the 20th year; and offer her time and expertise to help secure the future of the art form.
Stay tuned for more information on the Scholarship Opportunity Fund awards in the coming weeks.
Dorthaan Kirk, who will receive the 2020 A.B. Spellman NEA Jazz Masters Fellowship for Jazz Advocacy at a concert at SF Jazz Center on April 2, 2020, will be honored with fellow NEA Jazz Masters Bobby McFerrin, Roscoe Mitchell and Reggie Workman.
Carolyn McClair Public Relations