Latin Jazz Saxophonist Jessy J Releases New Album "Live at Yoshi's – 10 Year Anniversary Special" | WATCH NEW VIDEO!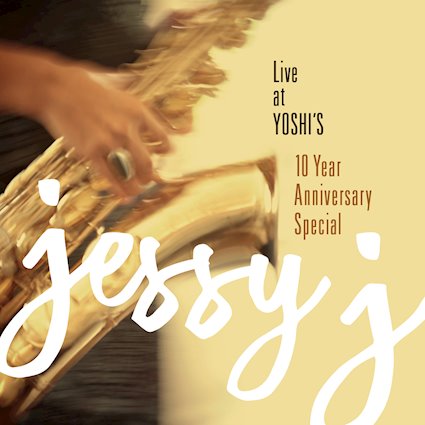 TOP CONTEMPORARY LATIN JAZZ SAXOPHONIST JESSY J CELEBRATES
10TH ANNIVERSARY WITH DYNAMIC NEW RECORDING
LIVE AT YOSHI'S RELEASED APRIL 27, 2018
(Los Angeles–May 3, 2018) It's hard to believe a decade has past since top Latin jazz saxophonist Jessy J burst onto the scene with her debut chart-topping album Tequila Moon. Ten years and six solo albums later Jessy celebrates this landmark occasion with a live album recorded at Yoshi's following in the tradition of such jazz greats as Dee Dee Bridgewater, Pat Martino, Joe Pass and Arturo Sandoval, who have released albums recorded live at the historic venue in Oakland CA.
Live at Yoshi's captures the excitement and spontaneity of Jessy's live performances with a set list featuring her classic hits and several songs fresh to her eclectic repertoire. "I felt like a live album would be the perfect way to mark the 10th anniversary of Tequila Moon, because I love performing live and it presents a completely different experience than my studio albums, with exciting interactions with the audience and the spirited ensemble action with my band," says Jessy, "My sax solos onstage are much longer, and each song takes on a personality of its own that it may not have had on the original recording."
A major part of capturing the essence of Jessy J is experiencing the way she ensembles with her powerhouse band, which includes longtime members, drummer Iajhi Hampton, bassist Frank Abraham and guitarist Michael Angel. Rounding out her group at the Yoshi's concert, which took place January, 28, 2018 was veteran keyboardist/pianist Jay Rowe, who also contributed several arrangements to Jessy's last release California Christmas, which marked the debut on her own label Changi Records.
On Live At Yoshi's Jessy and her band bring new life to her #1 Billboard hits Tequila Moon and Tropical Rain, her #1 Billboard Jazz Album Hot Sauce, her Top 10 hit "Tango Boy" and audience favorites like "Mas Que Nada" and "Sin Ti/Without You." The saxophonist also debuts her twist on the timeless Antonio Carlos Jobim Brazilian classic "Agua De Beber" and original songs with an old school 60's styled jazz flair. Another unique aspect of Jessy J Live at Yoshi's is that everything onstage was mixed by two different crews, a sonic duality that is used on the hit ABC-TV show "Dancing With The Stars," whose live band Jessy has played on telecasts with on and off since 2014 and will again this May. "On the show," she says, "they create one mix for everyone in the house and then there is a remote crew outside that mixes the sound for the television audience. Our setup at Yoshi's is on a much smaller scale, of course, but the dynamic is the same, with one crew inside mixing for the house and the other outside the venue, mixing sound for the CD."
Jessy's connection to her Latin heritage runs deep, as her father is originally from Mexico and her mom hails from Texas. Born in Oregon and raised in southern California, Jessy grew up in a home full of big family get-togethers, Mexican feasts and lots of Latin, jazz and pop music. Her musical influences include Cannonball Adderley, John Coltrane, Charlie Parker, Grover Washington, Jr., Sergio Mendes, Ricky Martin and Gloria Estefan. She is grateful that her Hispanic fans have been inspired by her love of these musical roots, which has sometimes helped foster connections with their own family heritage. Jessy's European fans may not connect with that side of her in a personal way, but they have long embraced the exuberant exotica she brings to her style of contemporary jazz.
After graduating from USC with a degree in jazz studies, Jessy's equal passion for pop led her quickly into recording sessions with artists like Michael Buble, followed over the years by tours with Jessica Simpson, The Temptations and Michael Bolton. In 2004, Jessy joined the cast of the off-Broadway show "Blast!" and drew on her multitude of skills as an actress, singer, dancer and sax player as she performed throughout the U.S., in London and Tokyo. Even while working with pop and Latin artists, she put together her own band, performing at such L.A. hotspots as The Jazz Bakery and, through her work with the Henry Mancini Institute and Orchestra, performing on their twice Grammy nominated album Elevation in 2006.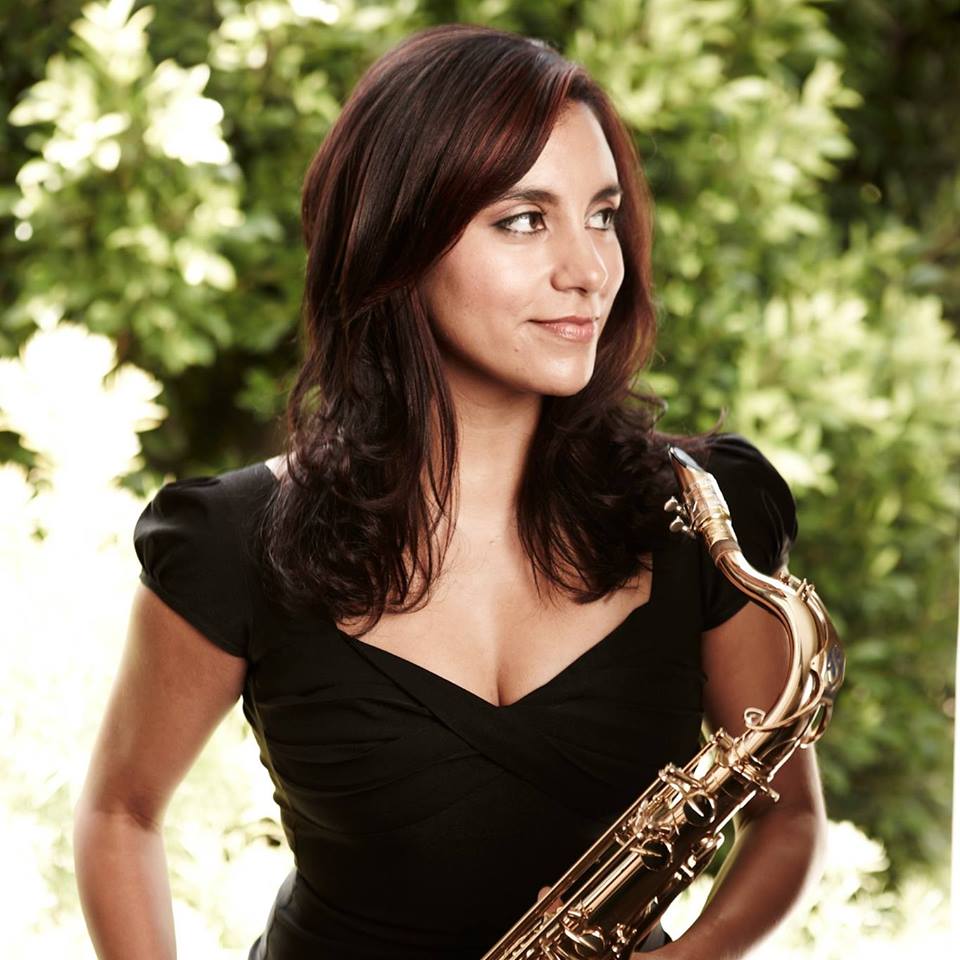 In addition to her airplay and chart success, tours with smooth jazz greats like Gerald Albright, Jeff Lorber, Euge Groove and Peter White, and her own international tours everywhere from Cuba, Nigeria and Malaysia to the Philippines and Japan, Jessy has performed on the hit television competition shows "American Idol", "The Voice" and "Dancing With the Stars." The year Steven Tyler was a judge on "Idol," he was so impressed with her performances that he invited her to play on Aerosmith's 2012 album Music From Another Dimension.
"It's been an incredible journey so far, and I'm excited to mark the 10th Anniversary of being a saxfonista, singer, songwriter and producer with this Live at Yoshi's album," Jessy says. "At the same time, I'm looking ahead to my second decade and exploring more world and classical music in addition to deeper excursions into the styles I have played for many years. I always want to bring something new and different that everyone can enjoy, with music that reflects my commitment to evolving as an artist."
Stay connected:
www.jessyj.com/
www.facebook.com/jessyjsax
http://twitter.com/#!/jessyjsax
www.instagram.com/jessyjsax
Buy the Album: http://smarturl.it/JessyJ_LiveatYoshis
East West Media