Columbia/Legacy Recordings to Release "Miles Davis & John Coltrane – The Final Tour: The Bootleg Series, Vol. 6" on March 23, 2018.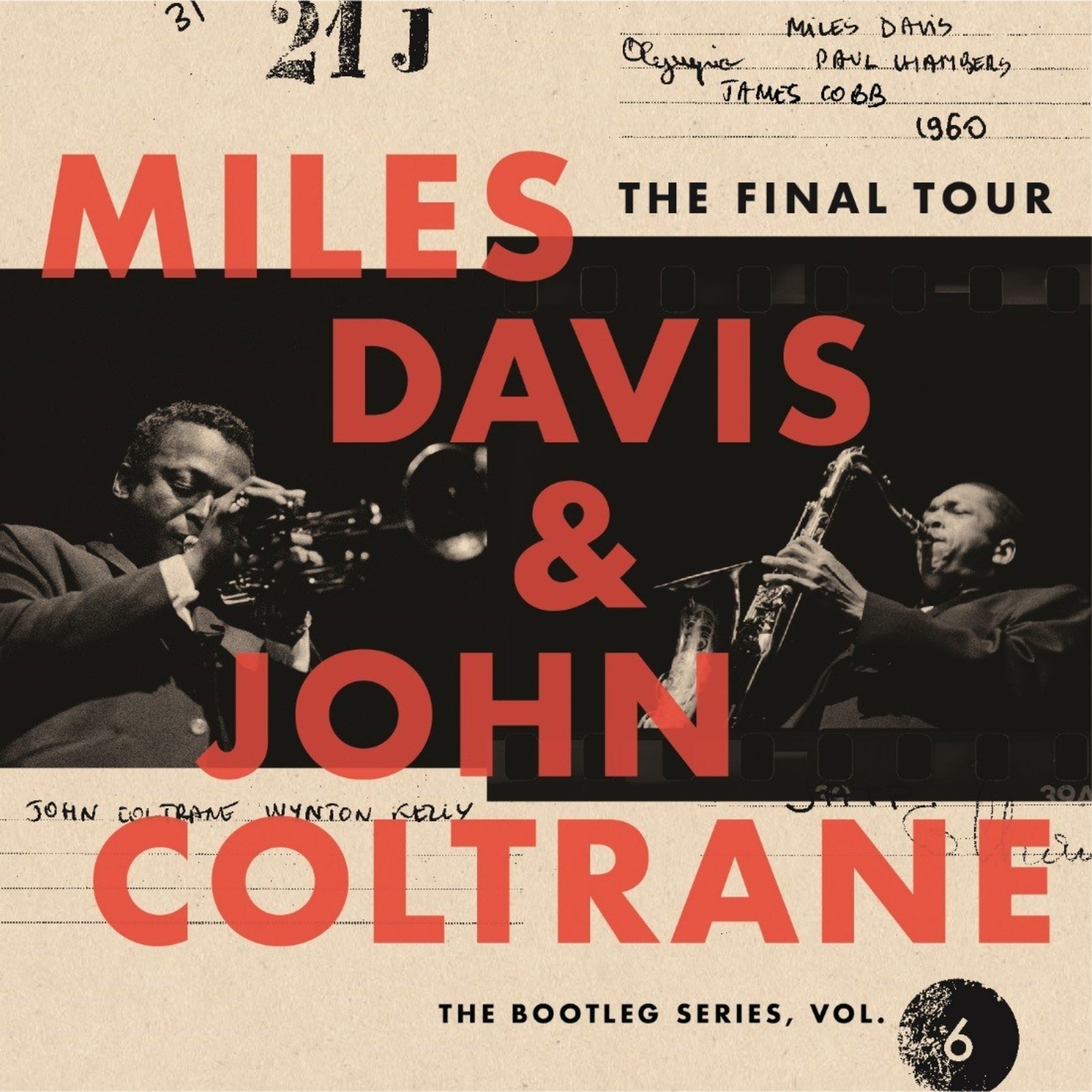 Columbia/Legacy Recordings Announce Release of Miles Davis & John Coltrane – The Final Tour: The Bootleg Series, Vol. 6 on March 23, 2018
Five Legendary 1960 Concerts (Paris, Stockholm and Copenhagen) Officially Available For First Time in New Box Set in Latest Volume in Award-Winning Miles Davis Bootleg Series
NEW YORK, Dec. 8, 2017 /PRNewswire/ — Columbia/Legacy Recordings, a division of Sony Music Entertainment, will release Miles Davis & John Coltrane – The Final Tour: The Bootleg Series, Vol. 6 on March 23, 2018.
Miles Davis & John Coltrane – The Final Tour: The Bootleg Series, Vol. 6 is available for pre-order now at https://lnk.to/TheFinalTour.
Available in 4CD boxset and digital configurations, Miles Davis & John Coltrane – The Final Tour: The Bootleg Series, Vol. 6 brings together, for the first time in an authorized edition with state-of-the-art production, five mythic concert performances as heard by lucky audiences during the epochal Spring 1960 Jazz At The Philharmonic European Tour.
Showcasing the musical chemistry shared by Miles and Trane, The Final Tour: The Bootleg Series, Vol. 6 offers five of the best recorded shows from that pivotal 1960 tour (Coltrane's last as sideman): two shows from Paris's L'Olympia Theater on Monday, March 21; two shows from the next night at Stockholm's Konserthuset; and one from Copenhagen's Tivolis Koncertsal three days later, on March 24.
The box set was produced by the multi-Grammy winning team of producers Steve Berkowitz, Michael Cuscuna and Richard Seidel. And mastered by multi-Grammy winning Sony Music engineer Mark Wilder. The set is authorized for official release by the Miles Davis Estate, the John Coltrane Estate, and Columbia Records/Legacy Recordings.
Miles Davis and John Coltrane were each implementing their own jazz revolutions at the time these recordings were made and the electrifying sonic frisson produced by the sometimes-competing/sometimes-intertwining musical visions of the artists perplexed contemporary jazz fans–many of whom were just getting acquainted with the recently-released and now iconic Kind of Blue.
"Much happened on that 1960 tour onstage and off, including powerful, emotionally charged performances in which one can hear the swinging, divergent energy of a band, and the unfiltered reactions of the European audiences: the crowd responses are indeed an inherent part of these historic performances," writes Grammy Award®-winning music historian Ashley Kahn in his in-depth revelatory liner notes penned especially for this collection. "The common judgement on this music is that it represents a great jazz ensemble audibly straining to hold itself together…An equally convincing interpretation of the 1960 situation is that Miles and his quintet were redefining what a great band could sound like, and how much music it could contain—at one time, in one concert, even in one tune. It's not that the bandmembers were so much apart, but rather that each were more themselves within the same unit—that divergence could co-exist and make music together."
The repertoire performed in this collection is a veritable Miles Davis "Greatest Hits" including " 'Round Midnight", "Bye Bye Blackbird", "On Green Dolphin Street", "Walkin' ", "All Of You" and "Oleo", all of which he had made his own and had been performing for some time. As well as more recent additions to the repertoire which were composed by Davis – "So What" and "All Blues" — both from Kind Of Blue.
The Final Tour is essential listening, an invitation to travel through time to experience the enduring beauty and magic of Miles and Trane at the peak of their collective powers. The ensemble includes Miles Davis (trumpet), John Coltrane (tenor sax), Wynton Kelly (piano), Paul Chambers (bass), Jimmy Cobb (drums), all of whom had been performing together since the Kind Of Blue album.
The Final Tour closes with a rare contemporaneous audio interview with John Coltrane (conducted by Swedish deejay Carl-Erik Lindgren). "Do you feel angry?," asks Lindgren. "No, I don't," says Coltrane. "I was talking to a fellow the other day, and I told him, the reason I play so many sounds, maybe it sounds angry, I'm trying so many things at one time. I haven't sorted them out."
Originally broadcast on European radio in March 1960, these concert recordings have been long sought after and prized by collectors and are now officially available at last as the latest installment in Columbia/Legacy's acclaimed Miles Davis Bootleg Series.
For 12″ vinyl collectors and audiophiles, Columbia/Legacy will release The Final Tour: Copenhagen, March 24, 1960 as a single 12″ vinyl album.
A 2LP 12″ vinyl edition of Miles Davis & John Coltrane – The Final Tour: Paris, March 21, 1960 will be reissued exclusively through Vinyl Me, Please as part of their new VMP Classics subscription featuring the best jazz, blues & soul reissues on 180g black vinyl with exclusive listening notes. Available by signing up at http://www.vinylmeplease.com/
MilesDavis.com
LegacyRecordings.com
SOURCE Legacy Recordings