Charles Butler & Trinity to Release New Album "The Blood Experience" on Sept. 8th, 2017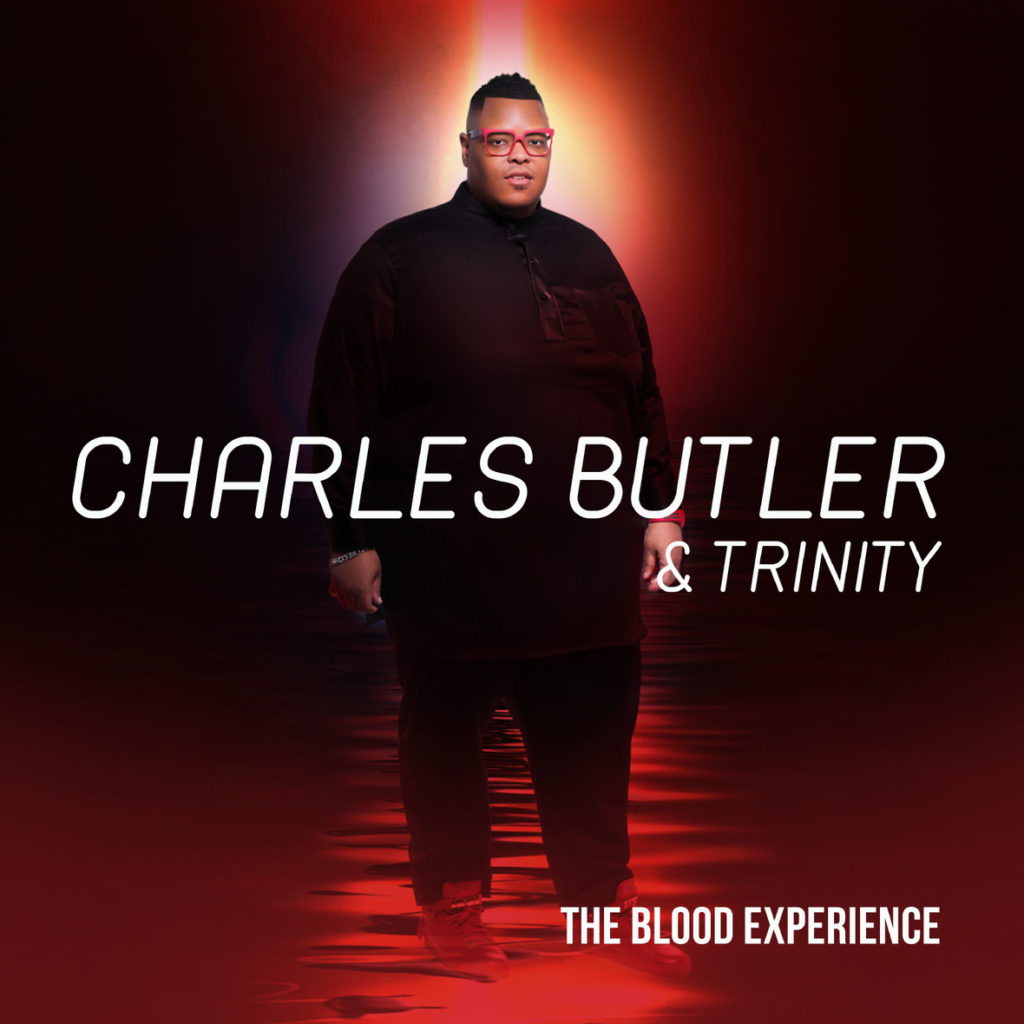 MULTIPLE STELLAR AWARD NOMINATED GROUP
CHARLES BUTLER & TRINITY RELEASES THIRD ALBUM
"THE BLOOD EXPERIENCE" THIS FRIDAY, SEPTEMBER 8TH
ON ALL DIGITAL OUTLETS
"I Know It Was The Blood" Radio Single Gaining Traction At Gospel Radio;
All Proceeds From Digital Downloads Will Go Towards the Charles Butler & Trinity Hurricane Harvey Relief
Butler Has Lost Nearly 70lbs and is Successfully Moving Toward Reaching his Goal Through his Lifestyle Change, Diet, and Exercise
WASHINGTON, DC (Wednesday, September 6, 2017) – – Multiple Stellar Award nominated Washington, D.C. based group Charles Butler & Trinity are set to release their third project THE BLOOD EXPERIENCE (Anointed Sounds Records) this Friday, September 8th on all digital outlets. The 10-track project is produced by Butler, Brandon Maclin and James "Jimmy" Johnson and is available for pre-order now.
The group's lead single "I Know It Was The Blood" – a fresh, melodic anthem that showcases Charles Butler's signature sound of fusing both traditional and contemporary styling is gaining traction at Gospel radio and is available for purchase and streaming. All proceeds from downloads will go towards the Charles Butler and Trinity Hurricane Harvey Relief.
After the group's latest project, Make It, that garnered two Stellar Award nominations, Butler made the decision to no longer encourage people to MAKE IT and not make it himself. Charles made the decision to lose weight and partnered with Radio One DC along with DeCalo Weight Loss, Wellness, and Pain Management Clinic in an effort to lose over 200lbs in a campaign encouraging others to make it. After 3 months Butler has lost nearly 70lbs and is successfully moving toward reaching his goal through his lifestyle change, diet, and exercise all while maintaining a tedious travel schedule.
The group continues to promote their upcoming release with appearances on Get Up Mornings with Erica Campbell (Thurs., Sept 7), Good Day DC (Thurs.,Sept 7), Heaven 600 and Praise 107.9 Sound of Praise w/ Maurette Brown Clark (Fri., Sept 8), CD Release Concert at First Baptist Church of Highland Park (Friday., Sept 8), and Congressional Black Caucus (Sun., Sept 24).
The J Hardy Agency