EXCLUSIVE STREAM! LISTEN to Pieces Of A Dream's New Album "Just Funkin' Around" from Now til May 29th!!
by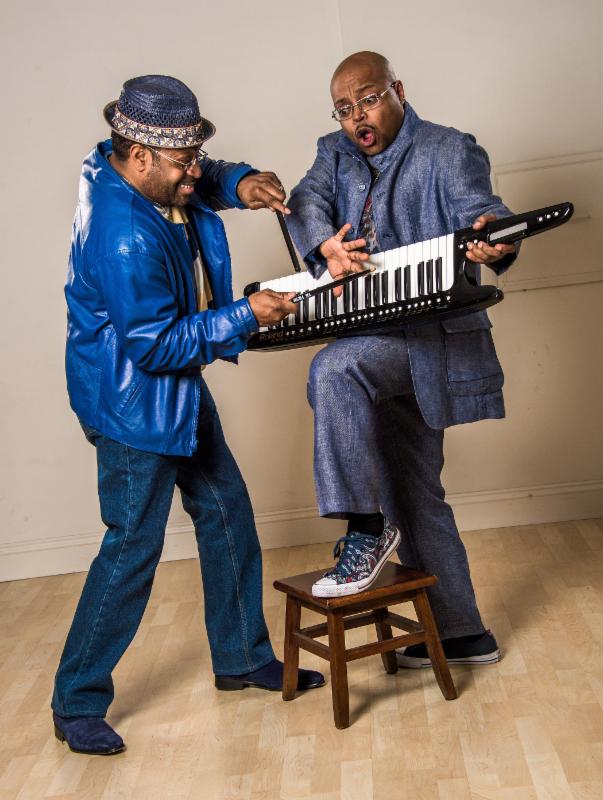 FOR A LIMITED TIME: STREAM THE ENTIRE ALBUM "JUST FUNKIN' AROUND" BY CONTEMPORARY JAZZ GROUP PIECES OF A DREAM – EXCLUSIVELY ON THEURBANMUSICSCENE.COM!!
Special Stream Ends May 29th!
Good Day Readers!
Guess what? Here's your chance to listen to the entire new album from legendary Contemporary Jazz Group Pieces of a Dream entitled "Just Funkin' Around" via Shanachie Entertainment! Hear the entire album from now until Memorial Day – May 29th, 2017! The new project will be released on May 26th and feature longtime duo: Keyboardist James Lloyd and Drummer Curtis Harmon, coming together again for another addition to their running discography, as well as celebrating their 40th anniversary as a group. TAKE A LISTEN BELOW!
Music Stream Expired May 29th
"Just Funkin' Around" is available for purchase NOW on Amazon, iTunes and other fine online retailers. So chill out for a minute and get a taste of some new music from Pieces of a Dream! Share the link with Family and Friends! Read more about the new release by clicking HERE.
(Music Stream Used by Permission – Shanachie Entertainment)
Connect with Pieces of a Dream:
Facebook: https://www.facebook.com/Pieces-Of-A-Dream-193043264099461/
Website: http://piecesofadream.net/
Twitter:  @poadjazz
The Urban Music Scene.com