LISTEN TO NEW MUSIC! Jazz Guitarist Peter White to Release New Album "Groovin'" on Oct. 28th, 2016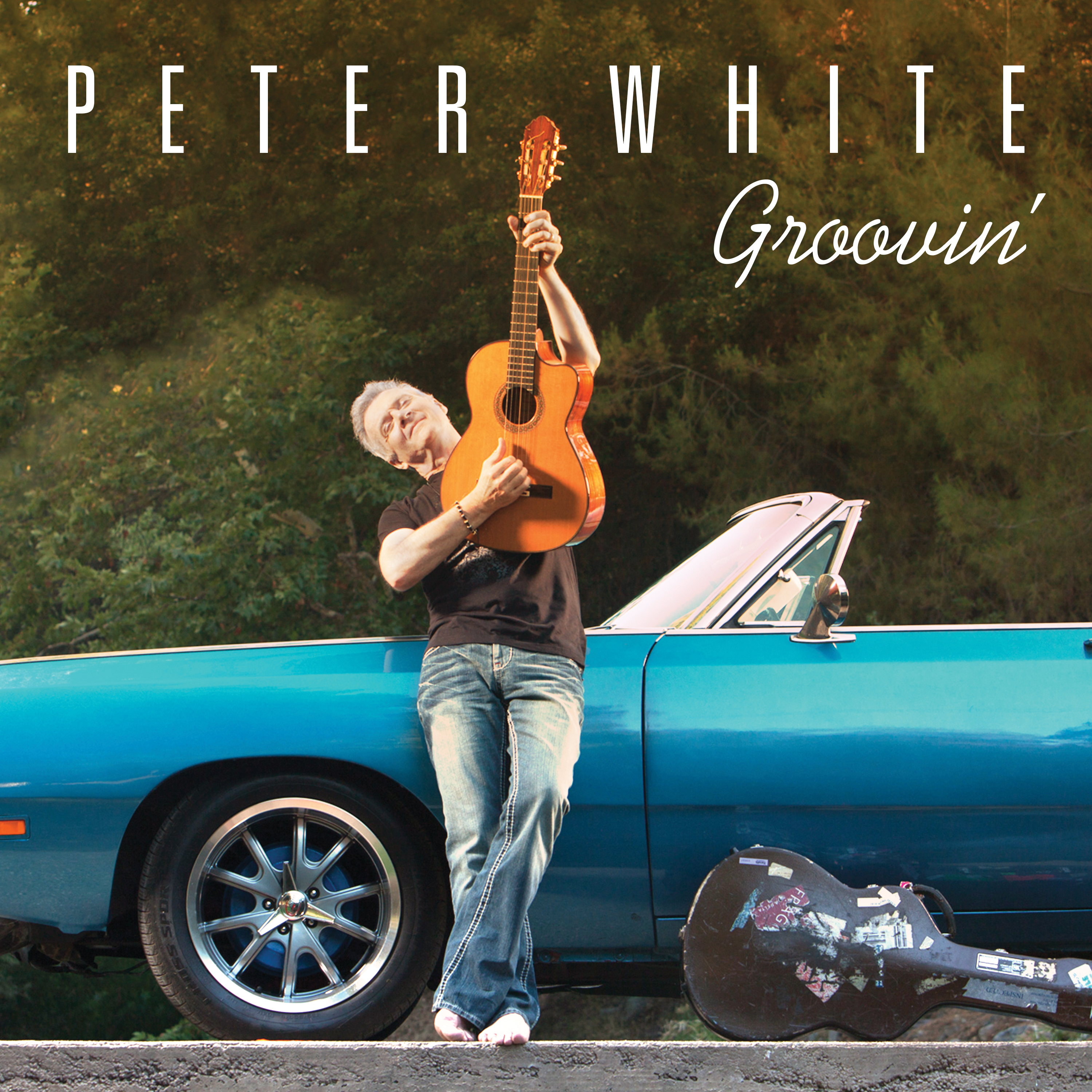 Contemporary Jazz Guitarist Peter White pays tribute to his rock and soul roots on "Groovin'"
Like so many millions of us, guitarist Peter White still feels closest to the music he absorbed while growing up. As a British teen in the '60s, he kept his ears glued to the radio—soaking up the exciting new sounds of rock bands like the Beatles and soul giants like Stevie Wonder—and tried to learn how to play those songs on the acoustic guitar his dad had given him. It didn't take him long to get the hang of it, and now, after more than four decades as both a leader and sideman, he's returning to those tunes that impacted him so forcefully in his youth.
Groovin', set for release on October 28, 2016, is White's third collection of guitar-centric interpretations of timeless compositions from those halcyon years of the 1950s to the '80s. Taking up where his previous all-covers albums Reflections (1994) and Playin' Favorites (2006) left off, Groovin' finds White not only nostalgic but adventurous and playful, injecting vocal shadings and bold horn charts into the mix, and even some tougher guitar sounds than he's generally known for.
Groovin' takes its title from the Rascals' tropical-hued ballad hit of 1967, and also includes, from that heady decade, the Beatles' "Here, There and Everywhere." From the same era, the R&B classic "I Heard It Through the Grapevine," a hit for both Marvin Gaye and Gladys Knight, gets a distinctive new reading here by White, as does Otis Redding's timeless "(Sittin' On) The Dock of the Bay." The oldest tune, "Sleep Walk," was a number one instrumental hit in 1959 by Santo and Johnny in the United States, but White actually heard it first by the Shadows, a British guitar combo massively popular in the U.K. that never really caught on in the States. For White, the challenge in interpreting such familiar music is in putting his own stamp on a number while retaining the characteristics that make it instantly recognizable.
TRACK LIST:
1. Groovin' (4:30)
2. Do I Do (4:55)
3. (Sittin' On) The Dock of the Bay (4:38)
4. How Long (5:42)
5. I Can See Clearly Now (4:39)
6. I Heard It Through the Grapevine (5:04)
7. Never Knew Love Like This Before (6:31)
8. Sleepwalk (4:18)
9. When Will I See You Again (4:44)
10. Here, There and Everywhere (2:47)
Concord Music Group