Lalah Hathaway Announces 2016 U.S. Tour | Kicks Off May 6th
by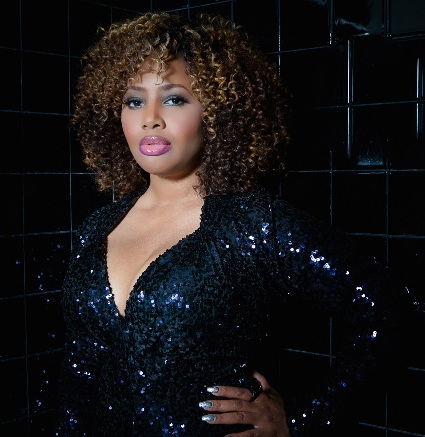 THREE-TIME GRAMMY® AWARD WINNER
LALAH HATHAWAY
ON TOUR THIS SUMMER
Nashville, TN (May 6, 2016) – Following her third GRAMMY® Award win, singer/ songwriter/ producer Lalah Hathaway continues to deliver her celebrated live performances to fans everywhere, hitting the road this summer. Beginning on Friday, May 6th in Raleigh, NC, Lalah will be stopping in 17 cities across the country including Austin, Chicago, Detroit, Los Angeles, New Orleans and San Diego. Tickets are now available for purchase through www.lalahhathaway.com.
Check out A. Scott Galloway's Review of "Lalah Hathaway LIVE at The Troubadour" by clicking HERE!
At this year's 58th Annual GRAMMY® Awards, Lalah Hathaway won her third consecutive GRAMMY® Award in the R&B performance categories for her single "Little Ghetto Boy," creating her own signature live performance recording her father Donny Hathaway's 1972 classic. This award marks her second consecutive win in the Traditional R&B Performance category and makes Lalah the only artist to win this award two years in a row. Her seventh album, LALAH HATHAWAY LIVE, features both "Little Ghetto Boy" and her smash hit single of the Anita Baker classic "Angel," which recently held the #1 spot on UAC radio for nine consecutive weeks. Released in October 2015, her album was recorded at The Troubadour in Los Angeles, the same location where DONNY HATHAWAY LIVE was recorded over 40 years ago.
Be sure to catch Lalah's upcoming TV appearances on The Real on May 18th for a game segment and on May 23rd where she'll be interviewed and performing "Ghetto Boy" featuring Snoop Dogg and Terrace Martin.
###
For more information and the latest updates on Lalah Hathaway visit:
www.lalahhathaway.com
Facebook: /LalahHathaway
Twitter, Instagram, Snapchat, and Periscope: @lalahhathaway
Lalah Hathaway 2016 Tour Schedule:
May 6th Raleigh, NC PNC Arena
May 14th Dallas, TX The Black Academy of Arts & Letters
May 29th Austin, TX AISD PAC
June 4th Columbia, MD Annual Capital Jazz Festival
June 10th Newark, NJ NJ PAC
June 18th Charlotte, NC Queen City Jazz Festival
June 24th Detroit, MI Chene Park
June 25th Cleveland, OH Tri-C Jazz Festival
June 26th Chicago, IL City Winery Chicago
June 30th-July 3rd New Orleans, LA Essence Festival 2016
July 14th San Diego, CA Music Box
July 16th Oakland, CA Oakland Jazz Festival
July 22nd Los Angeles, CA LA Soul Music Festival
August 13th Country Club Hills, IL Country Club Hills Theatre
August 19th Jackson, MS Jackson Rhythm & Blues Festival
August 20th Chattanooga, TN Tivoli Theatre
November 12th Hampton, VA Jazz Legacy Foundation