Filmmaker Alex Munoz to Direct Documentary of Memorial Tribute for Prince in Downtown Los Angeles on May 6, 2016
by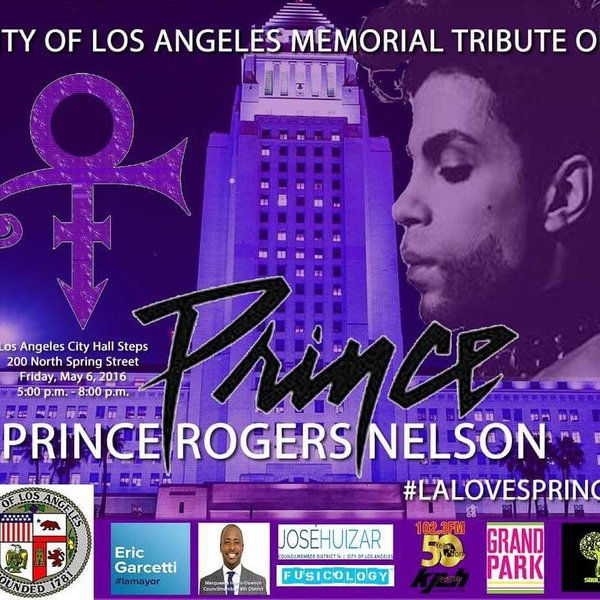 Former Prince Stand-In Turned Filmmaker Set to Direct Prince Documentary
Award-Winning Director Alex Munoz Will Use His Cinematic Creative Skills To Make a Mini-Doc about Musical Icon Prince To Celebrate the Singer's Life & Legacy
LOS ANGELES – May 2, 2016 – PRLog — Sometimes the career paths that we desire are not always the professional roads we pursue. Such is the case with Alex Munoz. Before filmmaking, Alex created music live performance art pieces in Santa Barbara. When superstar Janet Jackson's former Business Manager saw Alex's art piece, he encouraged Alex to pursue a career as a film director. Two months later, Alex moves to Los Angeles and applies to USC's MFA film program. While waiting for his USC acceptance letter, Alex began a year long internship in Los Angeles. While at the internship, he worked a six day job on a set as the stand-in for the musical icon, Prince. The set happened to be the same place that Alex will film his behind the scene documentary on Prince. Also, while working as a stand-in Prince gave Alex the best piece of advice, which is highlighted in Alex's most recent blog post https://alexcmunoz.wordpress.com/2016/04/21/me-and-prince-a-personal-encounter/
Coincidentally, Alex was tapped to direct a behind-the-scenes mini documentary at the Memorial Tribute for Prince in Downtown Los Angeles on May 6, 2016 at 5PM. The memorial tribute to Prince will be held at City Hall in Los Angeles located at 200 N Spring St., Los Angeles, CA 90012. To reserve free tickets, please RSVP at https://www.eventbrite.com/e/prince-tribute-at-city-hall-….
This will not be Alex's first time directing a doc. His most recent documentary, "A Dream Deferred" is a sports doc on NBA star Derrick Rose & his brother/manager Reg Rose. The doc won 'Best Sports Doc' at the Urban Media Maker's Film Festival in Atlanta, GA. Also, Alex's first documentary "Lil Skrappy Boy" won 'Best Short Doc' at Urban World Film Festival. The doc is organized around a student who participated in a program at Films By Youth Inside (FYI Films) which is Alex's non-profit. FYI Films is an organization that is dedicated to giving back to the community. They empower youth who have been affected by the juvenile justice system and teach their students filmmaking via personal storytelling and digital cinema.
After completing the mini doc on Prince, Alex will resume his work on his feature film, "Do You Know the Way to San Jose?" which is a film that was developed at the Sundance Writer's Lab. For more information on Alex Munoz, please visit his website http://alexcmunoz.wix.com/writerdirector.