Keb' Mo' Set To Release "Keb' Mo' LIVE – That Hot Pink Blues Album" on April 15th, 2016 | WATCH VIDEO!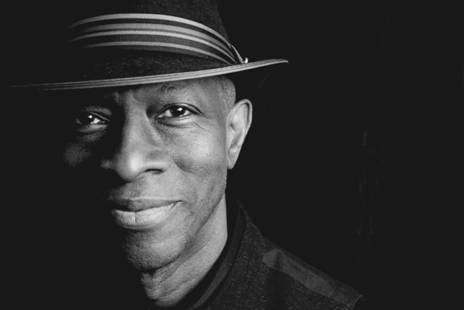 Keb' Mo' Set To Release "Keb' Mo' LIVE – That Hot Pink Blues Album" April 15; Available NOW For Pre-Sale
Nationwide Tour Set To Kick Off On March 3
(Nashville, Tenn. – Feb. 29, 2016) – Grammy award-winning singer, songwriter, guitarist and contemporary blues artist, Keb' Mo', is set to release Keb' Mo' LIVE – That Hot Pink Blues Album on April 15. Released on Kind of Blue Music/RED Distribution, the album is now available for pre-sale through iTunes, Amazon and KebMo.com with "Life Is Beautiful" being offered as an immediate download.
In his newest release, Keb' Mo' LIVE – That Hot Pink Blues Album, Keb' Mo' delivers some of his best material in the most authentic form, through live recordings. Recorded throughout the past year while on tour, and produced by Keb's band mate and Grammy nominated producer, Casey Wasner, the double-disc album features 16 live recorded songs from Keb' Mo's extensive catalog. Captured in nine different cities, Keb' is backed by keyboardist Michael B. Hicks, bassist Stan Sargeant (Leonard Cohen, Barry Manilow, Al Jarreau) and drummer Casey Wasner.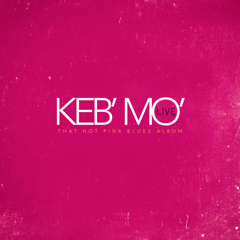 Working closely in the studio to choose just the right tracks, Keb', Wasner and sound engineer/mixer, Aaron Hedden, forged a very special bond. Together, they lovingly chose a collection of songs that pays homage to an illustrious 21-year career in the music business, and it gleans stellar live cuts from many albums in Keb's catalog. Several of the tracks are off his most recent album, BLUESAmericana, which garnered Keb' Mo' a 2015 Blues Music Award from the Blues Foundation for Best Contemporary Blues Album, three 2015 Grammy award nominations including Best Americana Album, and multiple other achievements.
Keb' Mo's combination of masterful, anecdotal writing skills, distinctive guitar versatility and rich, resonant, blues-soaked vocals are a testament to his respect in the music industry. Every song tells a story, and every story reminds listeners of why Keb' Mo' is one of the most multi-talented and engaging musical raconteurs on today's roots rock and blues scene.
A portion of the proceeds from the album will be donated to Playing For Change, an organization that seeks to inspire, connect, and bring peace to the world through music by building music schools worldwide. Playing For Change has already supported the development of twelve schools, including in Mali, Thailand, Nepal, Brazil, South Africa and more. Keb' has been involved with the organization since its inception. He has been featured in many related videos and events to help attend to the children's human and artistic necessities and unite them through inspiration rather than devastation. Keb' was featured on the Playing For Change album: Playing for Change 3: Songs Around the World, which was released in 2014 and features over 180 musicians from 31 countries, including Keith Richards, Sara Bareilles, David Hidalgo, Cesar Rosas, Taj Mahal and many others.
Leading up to the release of Keb' Mo' LIVE – That Hot Pink Blues Album, Keb' Mo' will make various media appearances in support of this highly anticipated new release. Following the album launch, Keb' and his three-piece band will take their show to fans across North America throughout their tour. For a full list of tour dates, visit KebMo.com.
More details surrounding international distribution of Keb' Mo' LIVE – That Hot Pink Blues Album and international touring will be released in the coming weeks.
2016 Tour Dates:
02.24.16 Hollywood, FL Hard Rock Live
02.25.16 Clearwater, FL Ruth Eckerd Hall
02.26.16 Jacksonville, FL Florida Theatre
02.27.16 Atlanta, GA Fox Theater
03.03.16 Tuscon, AZ The Fox Theatre
03.04.16 San Diego, CA Balboa Theatre
03.05.16 Santa Monica, CA SMC Broad Stage
03.06.16 Thousand Oaks, CA Fred Kavli Theater
03.08.16 Berkeley, CA Freight & Salvage
03.09.16 Folsom, CA Harris Center
03.10.16 Redding, CA Cascade Theatre
03.11.16 Napa, CA Uptown Theatre
03.12.16 Stateline, NV Harrah's Lake Tahoe
03.14.16 Bend, OR Tower Theatre
03.15.16 Eugene, OR Shedd Institute For the Arts
03.16.16 Bremerton, WA Admiral Theatre
03.17.16 Seattle, Washington Benaroya Symphony Hall
03.31.16 Alexandria, VA Birchmere
04.01.16 Westbury, NY The Space At Westbury
04.02.16 Reading, PA Boscov's Berks Jazz Festival
04.15.16 Salina, KS The Stiefel Theatre
04.16.16 Fayetteville, AR Walton Arts Center
04.19.16 Des Moines, IA Hoyt Sherman Theater
04.20.16 Iowa City, IA Englert Theatre
04.21.16 Bloomington, IN Buskirk-Chumley Theatre
04.22.16 Kalamazoo, MI Kalamazoo State Theatre
04.23.16 Chicago, IL Park West
04.24.16 Newark, OH The Midland Theatre
05.12.16 Verona, NY Turning Stone Resort Casino
05.13.16 Providence, RI Lupo's Heartbreak Hotel
05.14.16 Port Chester, NY Capitol Theatre
05.15.16 Hartford, CT Infinity Hall
05.16.16 Brownfield, ME Stone Mountain Arts Center
05.18.16 Boston, MA Wilbur Theatre
05.19.16 Portsmouth, NH The Music Hall
05.20.16 Glenside, PA Keswick Theatre
05.21.16 New Brunswick, NJ State Theatre
05.27.16 Jackson, MS Dulling Hall
05.28.16 Indianola, MS 36th B.B. King Homecoming Fest
06.02.16 Dallas, TX Majestic Theater
06.03.16 Longview, TX T-Bone Walker Blues Fest, Maude Cobb CC
For a full list of tour dates, visit KebMo.com
For more information on Keb' Mo', visit his official website at KebMo.com. Follow him on Facebook, Twitter, and Instagram.
Stache Media