Kenny Barron & Dave Holland to Release Collaborative Project "The Art of Conversation" on Oct. 14th, 2014 | Announces Tour 2014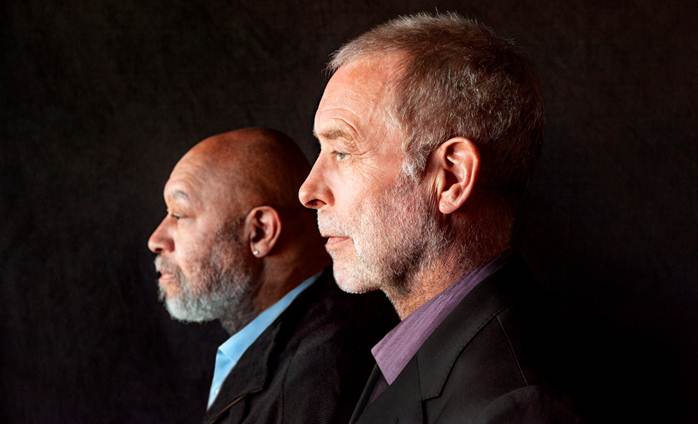 The impulse! Renaissance Presents:
Kenny Barron & Dave Holland
The Art Of Conversation
Stunning New Duo Album Due Out Oct. 14 In The U.S.
impulse! has announced an October 14 U.S. release date for The Art Of Conversation, a stunningly beautiful duo recording from pianist Kenny Barron and bassist Dave Holland. The album is available for pre-order today at iTunes in addition to the release of the single "In Walked Bud" across all digital retailers and streaming services.
These two titans began performing together as a duo throughout Europe and the U.S. in 2012. One such performance at Jazz à la Villette in Paris in September of that year caught the attention of Jean-Philippe Allard, producer and Managing Director of the newly reinvigorated impulse! record label who was so moved by the concert that he encouraged Barron and Holland to head into the studio to document their profound rapport on record.
The resulting album is a showcase of their individual and combined musical ingenuity. Holland contributes four originals – "The Oracle," "Waltz for K. W.," "In Your Arms" and "Dr Do Right" – while Barron offers three of his own compositions: "The Only One," "Rain," and "Seascape." The duo complements their originals with bracing renditions of Thelonious Monk's "In Walked Bud," Charlie Parker's "Segment," and Billy Strayhorn and Duke Ellington's "Daydream."
Throughout, Holland and Barron imbue each performance with an enormous sense of jazz history paired with a simpatico that comes from a musical relationship that stretches back 30 years. Born only three years apart, their paths crossed many times in New York during the 1960s and 70s with each developing reciprocal admiration, but they didn't record together until Barron's 1985 trio LP Scratch.
Both Holland and Barron have illustrated musical brilliance in the duo setting throughout their respective careers. Barron has recorded numerous critically acclaimed duo albums – many produced by Allard – with such luminaries as Stan Getz, Charlie Haden, Buster Williams, and Regina Carter. Likewise, Holland has documented duo explorations with such notable jazz pioneers as Steve Coleman and Sam Rivers.
"[Duos] afford you the opportunity to go into different directions," states Barron, when asked why he loves the intimate yet also intimidating setting. He also explains that he revels in playing duo with bassists because it gives him a foundation to unravel exquisite voicings.
For Holland, it's the direct and intimate interactions of just two musicians that attract him to the duo setting, noting that Barron is both a "tremendous listener as well as a tremendous player. For me, it's a harmony lesson every time I play with him," Holland adds. "I always love playing with musicians that I can learn from and increase my understanding of the music. And I certainly had that experience playing with Kenny."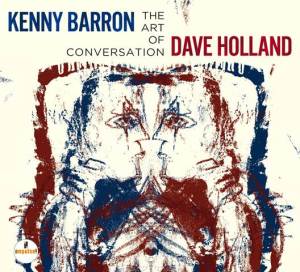 The Art Of Conversation – Track Listing:
1. The Oracle (Dave Holland)
2. The Only One (Kenny Barron)
3. Rain (Barron)
4. Segment (Charlie Parker)
5. Waltz for K. W. (Holland)
6. In Walked Bud (Thelonious Monk)
7. In Your Arms (Holland)
8. Dr Do Right (Holland)
9. Seascape (Barron)
10. Day Dream (Strayhorn/Ellington)
Kenny Barron & Dave Holland – Tour Dates:
October 21-25 – Birdland – New York, NY
October 31 – Akbank Cultural Center – Istanbul, Turkey
November 5 – Barcelona Arts on Stage – Barcelona, Spain
November 6 – Teatro Municipal Jovellanos – Gijon, Spain
November 8 – Gazarte – Athens, Greece
November 10 – Bimhuis Jazz Club – Amsterdam, Netherlands
November 13 – National Theatre – Novi Sad, Serbia
November 14 – Auditorium – Rome, Italy
November 16 – Hotel Sheraton – Bari, Italy
November 17 – Teatro Comunale – Ferrara, Italy
November 18 – New Morning – Paris, France
November 20 – Blue Note Jazz Club – Milano, Italy
November 21 –London Jazz Festival @ Queen Elizabeth Hall – London, UK
December 5 – Chicago Symphony Center – Chicago, IL
December 7 – Nate Holden Theater – Los Angeles, CA
* * *
David Holland (born 1946) hails from Wolverhampton, England. He arrived in the United States in 1968 to join Miles Davis' group with which he performed with for two years. He later immersed himself into the greater jazz scene by playing with an array of jazz pioneers such as Chick Corea, Anthony Braxton, Jack DeJohnette, Sam Rivers, Betty Carter and others. Now with more than 40 years experience as a bandleader, composer and sideman, Holland has won three GRAMMY Awards and numerous Jazz Journalist Association Jazz Awards. His string of albums on ECM and his own label Dare2 Records are high-water marks for modern jazz.
Kenny Barron (born 1943) is from Philadelphia, Pennsylvania. In the early-60s, Barron played with Yusef Lateef and Dizzy Gillespie before gaining more recognition for his work with Joe Henderson, Freddie Hubbard, Ella Fitzgerald, James Moody, Jimmy Heath and many others. With trumpeter Jimmy Owens, Barron made his recording debut as a co-leader with the 1968 Atlantic Records LP, You Had Better Listen. His collaboration with Stan Getz is one of the most influential music contributions of the 90's. Barron has been nominated for a GRAMMY nine times, and in 2010 he became a National Endowment for the Arts "Jazz Master." He was awarded Honorary Doctorates from Berklee College of Music and from SUNY Empire State.
Blue Note