Marvin Winans Partners with American Family Insurance for 3rd Annual "Jingle Dreams" Contest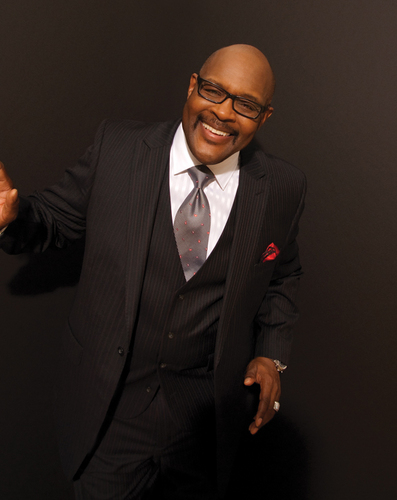 Grammy Award-Winner Marvin Winans Commissioned By American Family Insurance To Pen A Song For Its Third Annual Jingle Dreams Contest
Winners will enjoy a "Weekend of Inspiration" that includes a recording
session and live performance with Winans and tickets to Super Bowl XLVII!
Atlanta, Ga. (January 16, 2013) -American Family Insurance has partnered with one of the most influential and recognized voices in gospel, Grammy Award-winner Marvin Winans, to write an original song for its third annual Jingle Dreams contest. His first commissioned piece, Winans will debut the song titled, "Awaken," during the 14th Annual Super Bowl Gospel Celebration in New Orleans, La. during Super Bowl XLVII weekend.
"Marvin Winans is a natural fit for American Family Insurance and its Jingle Dreams contest," said Telisa Yancy, advertising director from American Family Insurance, referencing Winans songs that deliver messages of inspiration, encouragement and hope, and the company's commitment to inspiring and protecting customers dreams. "He has a powerful and captivating voice and we are excited about this partnership, and to again bring Jingle Dreams to consumers to showcase their talents and to fulfill their dreams."
"I was honored and humbled when American Family Insurance asked me to write a song that inspires, encourages and even excites individuals to pursue their dreams," said Winans, who is a member of the legendary Winans family. "I love to write and I love to inspire people, so this is a win-win."
American Family Insurance invites consumers to showcase their vocal talent for a chance to win an all expenses-paid "Weekend of Inspiration" in New Orleans, La., January 31-February 4, 2013, which includes a recording session and performance with Marvin Winans. Two Grand Prize winners and two guests will also receive tickets to the Super Bowl Gospel Celebration, where they will walk the "red carpet" and mix and mingle with celebrities, athletes, and many more inspiring individuals who are pursuing and achieving their dreams; Taste of the NFL; and the Big Game on Sunday.
Entry for this once-in-a-lifetime opportunity is easy. Consumers are asked to make a video of themselves singing their favorite inspirational song and upload it to www.elev8.com/jingledreams and complete the entry form. Online viewers will vote for their favorite video. All entries must be submitted by January 18, 2013.
The two lucky winners will also sing with the NFL Players Choir at the Super Bowl Gospel Celebration, one of the most attended events during Super Bowl Weekend. Fantasia Barrio headlines this year's concert hosted by Sherri Shepherd, host of ABC's "The View," and Grammy-winning gospel musician Kirk Franklin, with performances by Donnie McClurkin, Marvin Winans, Bishop Paul S. Morton and Lecrae. The concert will be held on Friday, February 1, 2013 at 7:30 p.m. at University of New Orleans Lakefront Arena.
Based in Madison, Wis., American Family Insurance offers auto insurance, homeowners insurance, life insurance, health insurance, business and farm/ranch insurance in 19 states. American Family insurance is the nation's third-largest mutual property/casualty insurance company and ranks 382nd on the Fortune 500 list. Web: www.amfam.com; Facebook:www.facebook.com/amfam; Twitter: www.twitter.com/amfam; YouTube:www.youtube.com/amfam.