Guitarist U-Nam Pays Tribute to Legend George Benson with New CD, "Weekend In L.A." | Coming Aug. 29th, 2012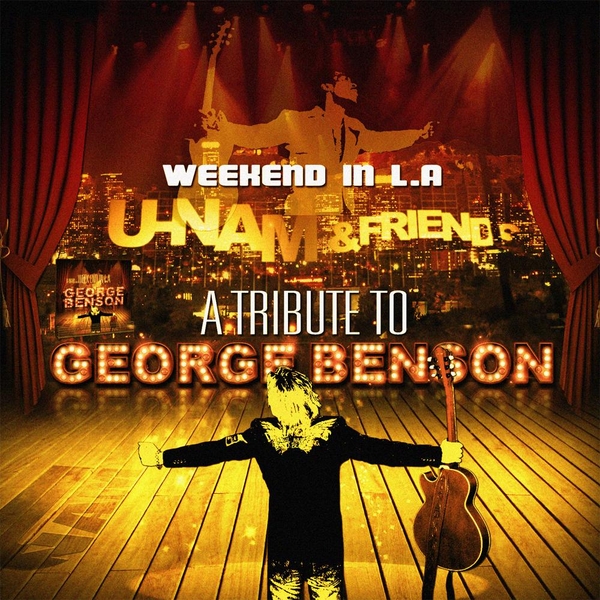 French Guitarist U-Nam is Set to Release "Weekend In L.A. – A Tribute To George Benson" on Aug. 29th, 2012!
Highly acclaimed French guitarist U-Nam has taken on the ambitious project of creating a George Benson Tribute, acknowledged as no small task by those familiar with the Legend's music. But according to GB himself, U-Nam is surely qualified for this undertaking. This album includes a MEGA ALL-STAR line up of artists and musicians including many of the talented performers that appeared on George Benson's historic albums.

(The Official Music Video for "Give Me The Night")
Some of the artists on the album include but are not limited to:
George Duke, Marcus Miller, Stokley Williams (Mint Condition), Phil Perry, Patrice Rushen, Paul Jackson, Jr., Ronnie Foster, Andreas Oberg, Tim "TiO" Owens, Wah Wah Watson, Michael White, Dio Saucedo and many more.
The first three singles of the album "Give Me The Night", "Love X Love" & "Shiver" have already reached Top 5 on several R&B and Jazz charts throughout the world.

Track Listing:
~ Weekend in L.A. feat. Ronnie Foster & Andreas Oberg
~ Give Me The Night feat. Tim "TiO" Owens
~ Shiver feat. Paul Jackson Jr & Tim "TiO" Owens
~ Love X Love
~ Nature Boy feat. Stokley Williams
~ This Masquerade feat. George Duke, Marcus Miller, Phil Perry, Tim "TiO" Owens & Jeff Lacey
~ Hip Skip
~ I Just Wanna Hang Around You feat. Tim "TiO" Owens
~ Turn Your Love Around
~ Before You Go/Breezin' feat. Patrice Rushen
~ On Broadway feat. Tim "TiO" Owens & Jeff Lacey