Vocalist Cecily to Release New Single "I Am Love" on Oct. 20th, 2023 | LISTEN!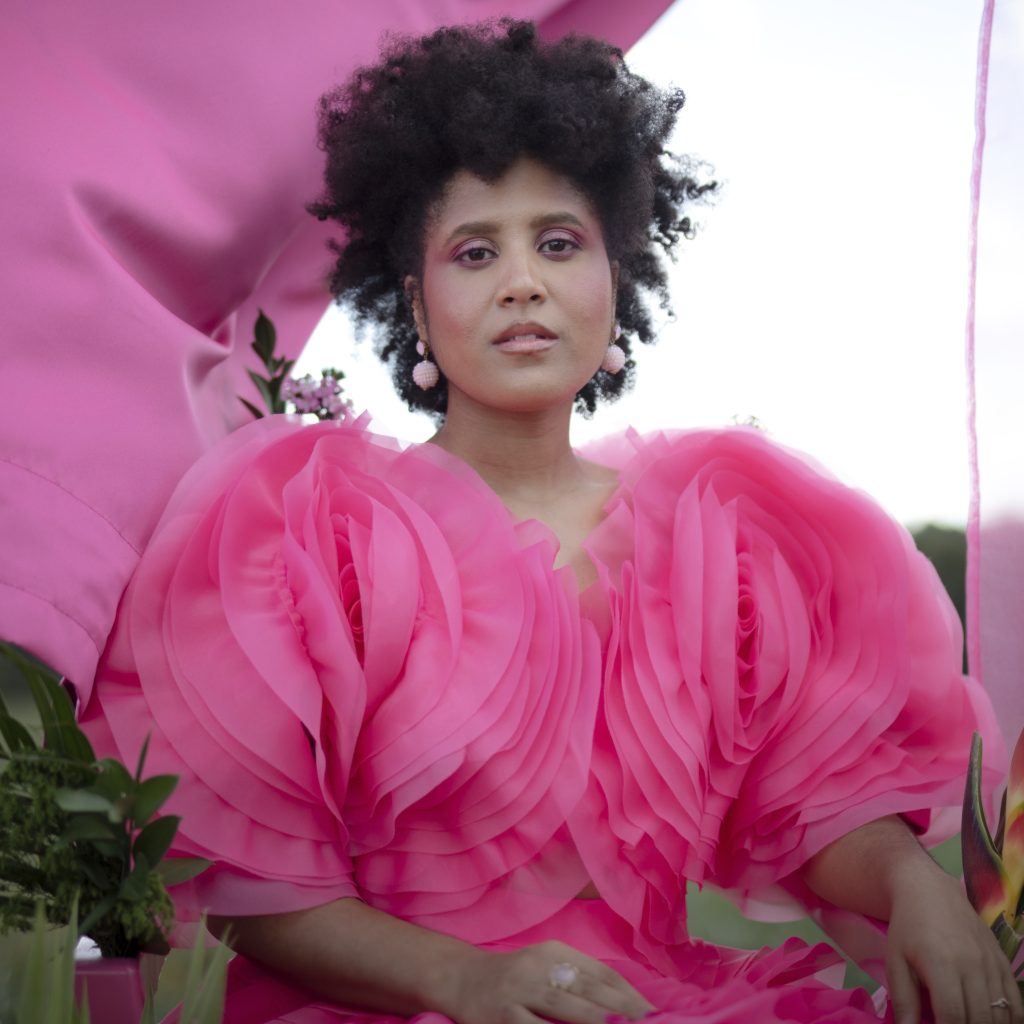 CECILY RELEASES NEW SINGLE "I AM LOVE"
A SWEET, SOULFUL AFFIRMATION
Out Friday 20th October
"I Am Love" is the new single from Washington DC-based vocalist and songwriter Cecily (ses-suh-lee). Known for her agile soprano and honest lyrics, the single is the first track taken from her upcoming project "Awakening Pt. 2" which was inspired by the text All About Love by bell hooks. The track specifically focuses on the importance of affirmations, as discussed in the text, with the heart – and title – from the track rooted in the power of reminding yourself: "I Am Love"
Echoing the romantic sensibilities of 1970s soul arBsts with a fresh twist, "I Am Love" effortlessly exists at the intersection of Jazz and Soul, highlighted by an easy groove and thoughful harmonies. Co-written alongside Jacob Ungerleider, the melody of the track grew from a chord progression inspired by Cecily's listening to Blossom Dearie and Dionne Warwick, which felt like a natural pairing to the affirming poem she had crafted through daily journals. The track pays tribute to its poetic beginnings with emphasis on imagery around love as depicted through the natural world and colours; "green for the heart chakra and rose, as in a rose quartz, which is the crystal used to cultivate love energy."
"Awakening Pt. 2" explores unconditional love and its transformative power. Going beyond the romantic, Cecily dives into what hooks called a Love Ethic and examines how love can grow in each part of our loves and in society through familial love, self-love, divine love, and love of Mother Nature. "bell hooks said, "All awakening to love is spiritual awakening" and that's how I felt when I wrote these songs and more broadly in my journey to awakening to love." In crafting a thematic album Cecily pays extra attention to the individual identities and styles of each track. Working with the likes of Jenna Camille, Muhsinah, Allyn Johnson, Zachary Cutler and Jacob Ungerleider, the LP travels through the realms of Jazz, Soul and R&B with tenderness and musician precision.
Growing up surrounded by her parents' vast record collection – her father, a lover of Miles Davis, and her mother, a Smokey Robinson fan – Cecily developed a love of singing and an appreciation for the connection she had to music from a young age, taking classical voice lessons from the age of thirteen. Through this upbringing and her own focus on poetry, her work is fueled with a unique sensuality that informs not only her vocal approach, but also her self-reflecting lyrics, grappling with self-acceptance, vulnerability, and rebirth. With a degree in Political Science and Black Studies, and an understanding of how disillusioned politics can make people feel, Cecily works to bring purpose and power to her music and people's lives. Over her career, she has done just that by making a commitment to create work that celebrates vulnerability as a strength, unconditional love as a grounding principle, and joy as an innate human right.
Her debut album 'Songs of Love and Freedom' garnered her a Wammie Award for Best Soul Album and was named Best New Soul on Bandcamp. "Awakening Pt. 2" is the eagerly awaited follow up to this critically acclaimed release.
Photo Credit: Mansa Johnson
Cecily's website: http://cecilymusic.com/
Instagram: @CecilyAlexa
Tik Tok: @CecilyAlexa
Bandcamp: hOps://cecilymusic.bandcamp.com/
Youtube: hOps://www.youtube.com/cecilymusic
Viola's Babygirl's Ventures, LLC