Singer Dante Bowe to Release New Self-Titled Album on July 21st, 2023 | LISTEN to New Single "Wind Up" feat. Anthony B.!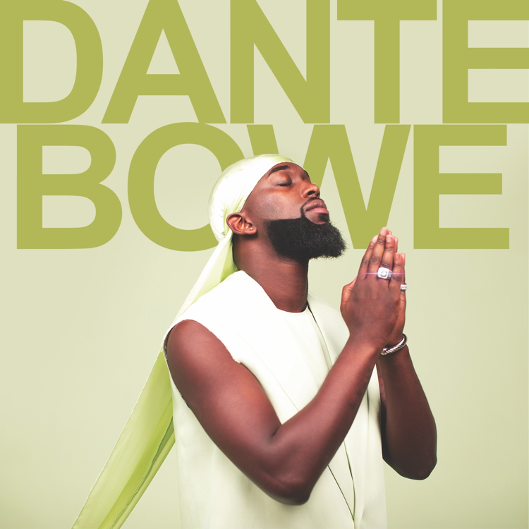 Grammy-Winning + Billboard Chart-Topping Dante Bowe Announces Self-Titled Studio Album Out July 21
LP Features Vic Mensa, Jekalyn Carr, Flavour, Anthony B & Ada Ehi, Pre-Order HERE
Lead Single "Wind Me Up" ft. Dance Hall/Reggae Artist Anthony B Out Now
Today, Grammy Award-winning, multi-platinum-selling, and chart-topping musician Dante Bowe announces his new self-titled album, out July 21 via his label he co-founded TRUE Music. The project finds Bowe in a new light as he experiments with sounds, blending hip-hop, gospel, r&b, and more. On the young artists' third studio album, he truly showcases his eclectic style, collaborating with Vic Mensa, Jekalyn Carr, Flavour, Anthony B, and Ada Ehi.
"This project represents my creative evolution and a bold step towards pushing boundaries," says Bowe. "Through soulful melodies, infectious beats, and deeply-rooted lyrics, I've crafted a sonic journey that bridges the gap between different musical worlds."
Dante Bowe's meteoric rise shows no signs of slowing down as he continues to create powerful music that resonates deeply with listeners from all walks of life. "Get ready to groove, be inspired, and experience the transformative power of music like never before."
Alongside the self-titled album announcement, Bowe shares a single and offering from the new work, "Wind Me Up" featuring Anthony B, which goes for adds at R&B radio on XX. Creating an electrifying collaboration and just in time for summer, Bowe's transcendent vocal talents converge with the infectious rhythms of the acclaimed Jamaican Dance Hall/Reggae artist.
Shore Fire Media