Jazz Vocalist Douyé to Release New Project "The Golden Sèkèrè" on July 7th, 2023 | LISTEN!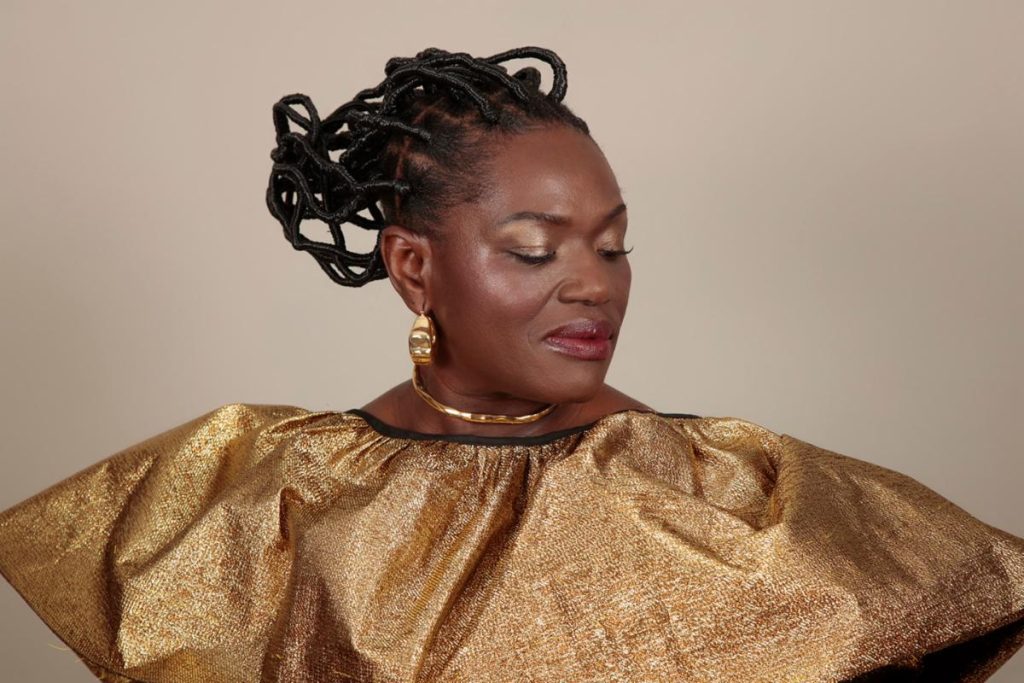 Nigeria-born, Los Angeles-Based Jazz Vocalist Douyé Breathes New Life into the Great American Songbook on
The Golden Sèkèrè
Douyé Blends Her Polyrhythmic African Heritage with the Lyricism of the Western Jazz World to Create an Astonishing 14-Song Collection of Sublime Beauty and Percussive Festivity
Featuring Trumpeter Sean Jones, Guitarist Lionel Loueke and Bassist Buster Williams
Available July 7 via Rhombus Records
The Great American Songbook offers delightful lyrics and delicious melodies that have been recorded and performed by a plethora of singers. While some jazz vocalists since the '90s strayed from that straight-ahead path by covering pop tunes of the day and writing their own compositions, the standards have continued to serve as the vocal's bedrock of jazz over the past decades. However, the repetition sometimes takes the surprise out of the depth of the songs. Often an album of standards performed by the best vocal talent can sound predictable.
Enter the extraordinary Lagos, Nigeria-born, Los Angeles-based jazz vocalist Douyé who breathes new life into the tried-and-true standards on The Golden Sèkèrè—her fifth album named after the beaded percussion instrument unique to her homeland. She blends her polyrhythmic African heritage with the lyricism of the Western jazz world to create an astonishing fourteen song collection of sublime beauty and percussive festivity. It stands tall as a special font of creative innovation.
"I've seen thousands of people on YouTube sing these jazz standards, but so much of it feels inauthentic," Douyé says. "Like my father taught me, I needed to connect with the spirit of each of the songs to understand them directly."
While all the standards she renders on The Golden Sèkèrè are familiar, it is impossible that one has ever heard them in this soundscape. With her exquisite dark-roasted voice, Douyé ranges her delivery from horn-packed, percussion-driven big bands to more intimate settings that are spiced by talking drums and sekèrès. In the making of The Golden Sèkèrè, Douyé was inspired by Fela Sowande, a Nigerian musical virtuoso and recognized classical composer who blended Nigerian musical sounds with classical music. In addition to her Nigerian-steeped support team featuring arrangers Bada Ken Okulolo, Tosin Aribisala, Zem Audu; Guitarist Dokun Oke and Percussionist Najite Agindotan contributed their musical skills to this project. Douyé enlists an impressive guest list, including trumpeter Sean Jones, who appropriately lights a fire on Rodgers and Hart's "My Funny Valentine," most recognized by Miles Davis. He embraces Douyé's voice with sensitivity. "Sean has that touch," she says.
Douyé also invites the majestic guitarist Lionel Loueke (born in Benin, neighbor to Nigeria) to the fore on the love song "Fly Me to the Moon" and the romantic ballad "I'm Confessing That I Love You" where he follows her swooning vocals as a complement to the percussive undergirding. "Lionel's gift is his openness in catering to my intent on this album," Douyé says. "Being an African, he understood what I was envisioning."
Bass legend Buster Williams swings in on "Devil May Care," largely a duet with Douyé that serves as one of many highlights in the album. It's lightly spiced by African percussion. She sought him out because she admired his work and attitude. "Plus, he recorded with one of my teachers, Sarah Vaughan," Douyé says. "When he asked me what I was looking for, I told him that I wanted to blend the Nigerian sounds into the standard sound. He was intrigued and mesmerized by such an innovative idea.
In choosing the songs for the collection, Douyé says, "Every song has its own spirit and these songs spoke to me. I'm spiritually inclined.
The inspiration for starting The Golden Sèkèrè project was her affection to Cole Porter's "I've Got You Under My Skin," which appears twice on the album. To bring more of the rich Nigerian culture into the festive version of the song, she cites the influence of Nigerian superstar Fela Kuti. She grew up listening to him as her father played his music every day. "It was a blessing and a privilege to take a crack at this song with Fela in mind," she says. "While Cole Porter wrote this tune, Frank Sinatra, another one of my teachers, is the inspiration of this song. He holds the spirit of this song, and I needed his blessing."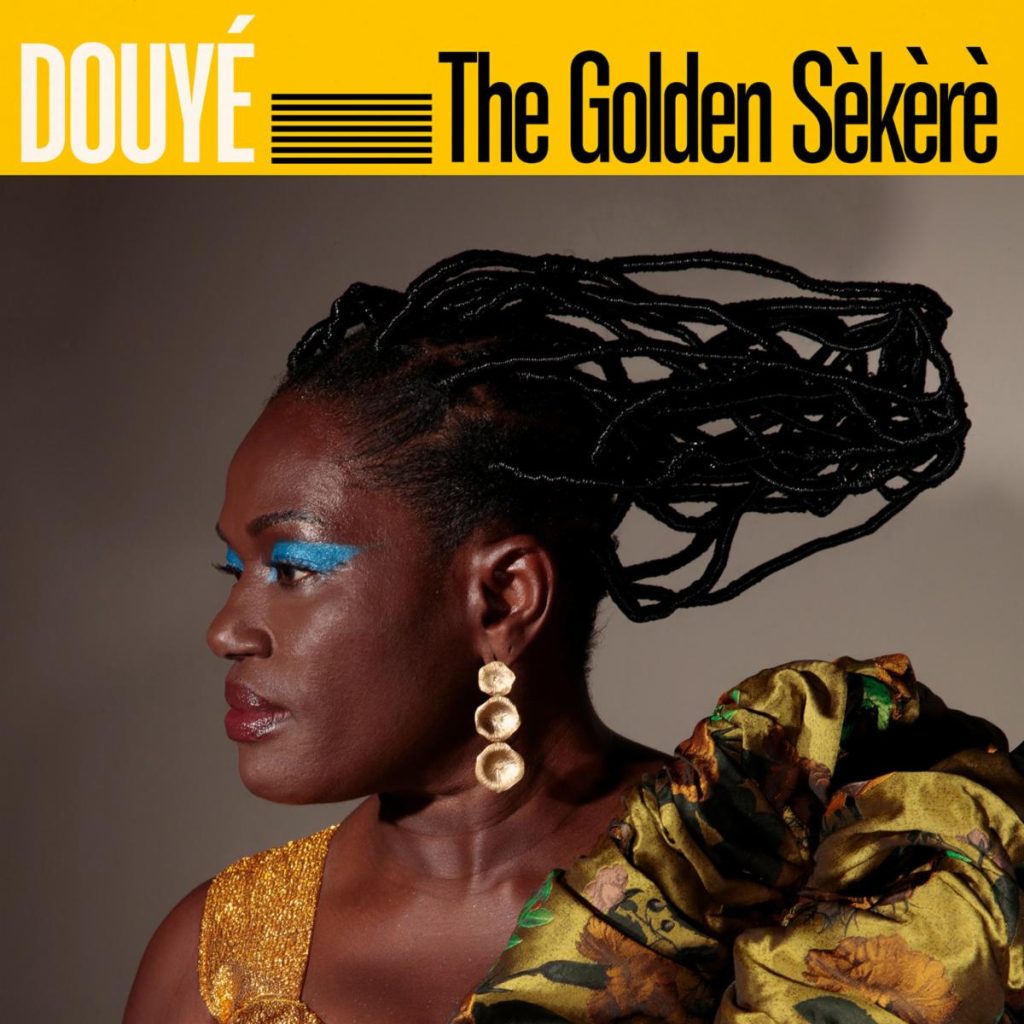 Douyé visited Sinatra's burial site at the Desert Memorial Park in Cathedral City near Palm Springs to pay respect. The song kept coming back to her mind. "On my way driving back to L.A., I was singing it and trying to figure out how I add my own flare to the tune," she says. "Then while taking a shower, the beats came to me. I sent them to Bata Ken Okulolo and I expressed my interest in completing this song with a big band. It was not going to be done like Frank, but it would offer an experience to the world to see the song in a different light." With a 15-piece band, the song is a plethora of exuberance.
Douyé made this album to celebrate her heritage in culture and sounds. The Golden Sèkèrè is also a loving tribute to Douyé's father Landy Youduba. Even though she started her career recording R&B music, she never forgot her father insisting that she sing jazz. In her album liner notes, she writes about her father's blessings when he told her, "Omo mi, you should never forget that you came from a background that is rich in culture. I want to encourage you to create an album that celebrates your talent and heritage. I know that God is with you every step of the way."
Douyé | The Golden Sèkèrè
Rhombus Records | Release Date: July 7, 2023
For more information on Douyé please visit:
douyemusic.com| Facebook | Twitter | Instagram
DL Media