Blues Singer Leonard "Lowdown" Brown Releases New Single "Find A Bridge" | WATCH NEW VIDEO! New Album "Blues Is Calling Me" Arrives June 23rd, 2023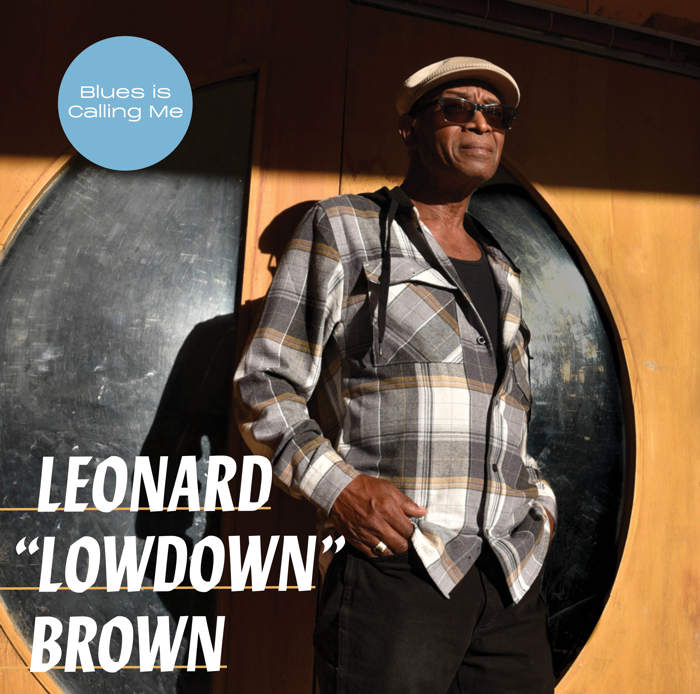 HOUSTON'S LEONARD "LOWDOWN" BROWN SHARES SOUL SONG "FIND A BRIDGE" SINGLE & VIDEO TODAY
AS HE TURNS 70, HE PREPS DEBUT ALBUM BLUES IS CALLING ME (MUSIC MAKER FOUNDATION)
BROWN'S MUSIC FEATURED ON DISNEY+ /NATIONAL GEOGRAPHIC SERIES AMERICA THE BEAUTIFUL, NARRATED BY MICHAEL B. JORDAN
Exuding effortless cool, Houston, TX soul/bluesman Leonard "Lowdown" Brown today shared a new single and music video for the soul song "Find a Bridge," (see below) which he wrote in response to Hurricane Katrina.
Leonard "Lowdown" Brown will turn 70 and follow the milestone birthday with another landmark occasion. His debut album, Blues Is Calling Me, comes out June 23 on Music Maker Foundation.
The guitarist and vocalist has racked up four decades of dedication to his craft—and fans are starting to catch on to him. Last year, his performance of "America Hymn" was featured in the Disney+ / National Geographic limited series America The Beautiful, narrated by Michael B. Jordan. To make it happen, Brown hustled from Houston to Huntsville, AL, knowing he only had three days to meet the deadline. He recorded it in two. He has recently graced the stage at the Telluride Blues & Brews Festival as well as the Baton Rouge Blues Festival.
Funky album opener "Juke Joint" and late album highlight "Take a Friend" establish Brown's powerful vocals and deep juke joint grooves. The title track makes clear why he has opened for legends such as Sister Sledge, ZZ Hill, Johnny Taylor and Bobby Bland. His vocals on slow blues "Can't Buy Time" measure up to the greats of the genre. The album brings him back to his gospel roots, with a spirit-lifting rendition of "You Gotta Move."
Born in Arkansas into a family with five brothers and four sisters, as a young boy his family journeyed to Gary, IN for economic opportunity. Playing guitar and piano at home and singing in traveling gospel choirs were Brown's musical foundation. As he sees it, "When you really listen, all that early gospel music is just the blues with different words put to it."
In 1980, he graduated from a two-year training program at General Electric and was assigned to work in Houston. A stranger to the city, Brown found his community and bandmates through music, quickly becoming a mainstay. He was dubbed as the "Lowdown" by the organizers of Benson and Hedges Houston Blues Festival in 1988–and the catchy name has stuck for a reason.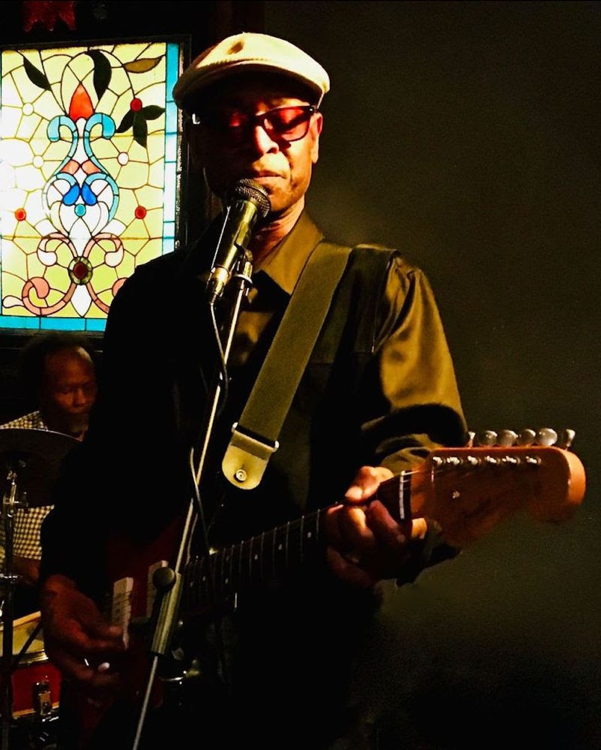 Brown and his trademark Fender Jazzmaster are joined on Blues Is Calling Me by longtime Music Maker Foundation drummer and producer Ardie Dean (Beverly "Guitar" Watkins, Little Freddie King, Ironing Board Sam) along with Huntsville, AL guitarist Microwave Dave Galaher, who has shared the stage with Aretha Franklin, Bo Diddley, and Junior Walker, Tony Grady on bass, Ardie on drums, and Dan Hochter on keys and bass.
"I'm just really appreciative that I'm able to get involved in things that I know I would never get to do without Music Maker. I'm just real proud of everything that's happened so far. It's still unbelievable to me," says Brown.
Nick Loss-Eaton Media