Bob Marley & The Wailers Releases Remake of Single "Waiting In Vain" feat. Tiwa Savage | WATCH NEW VIDEO!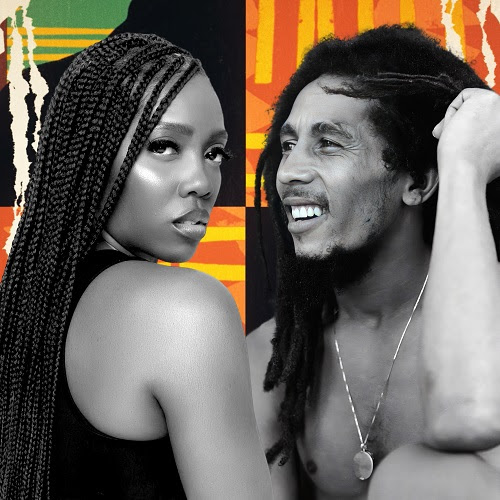 LEGENDARY REGGAE MUSICIANS BOB MARLEY & THE WAILERS ENLIST NIGERIA'S TIWA SAVAGE FOR A RE-UP OF "WAITING IN VAIN"
For immediate release: May 15, 2023 – Legendary Reggae musicians Bob Marley & The Wailers collaborate with Nigerian superstar, Tiwa Savage, to remake "Waiting In Vain." The iconic hit featured on Bob Marley's widely acclaimed 1977 album Exodus, which was named "Album of the Century" in 1999 by Time Magazine. This collaboration is hot on the heels of the success of the Sarkodie-reimagined "Stir It Up," which was released in January of this year.
Bob Marley is one of the most iconic figures in modern music; his influence is immeasurable. The Jamaican singer, musician, and songwriter inspires with social activism and politically conscious lyrics fused with elements of lovers-rock, ska, and rocksteady. As a pioneer of Reggae, Bob Marley was posthumously inducted into the Rock and Roll Hall of Fame in 1994. Bob Marley's music continues to inspire generation upon generation, as his legacy lives on through his message of love, justice, and unity,
Named the "Queen of Afrobeats" by Billboard in 2020, Tiwa Savage is a resilient force within Africa's music industry. She continues to conquer the charts in her home country of Nigeria and abroad. In November 2018, she was crowned Best African Act by the MTV Europe Music Awards. This follows nominations from MTV African Music, BET, MOBO Awards and more. Most recently, Tiwa Savage represented the Commonwealth by performing at King Charles III's Coronation on the May 6.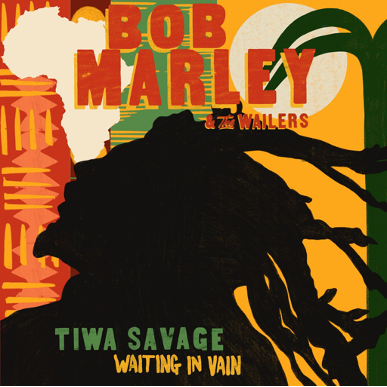 On "Waiting In Vain," a forlorn Bob Marley and Tiwa Savage call out to their love interests, as they anxiously await their return through different seasons of the year. This dialogue shows a lack of willingness to stand by any longer, however, the yearning in their voices tells that they will stay as long as forever for their lovers. Speaking on the collab, Tiwa says '"Bob Marley is an iconic artist who is revered in my home country, Nigeria and all over Africa. His music and message is just as relevant today as it was when first released all those years ago. I'm so I'm love with this record, and its a complete honor to be part of this great project."
Watch this love story comes to life with a colorful lyric video and visualizer.
Spoonfed Entertainment