Trumpeter Johnny Britt Releases New Single "Let's Do This" feat. Nils | LISTEN!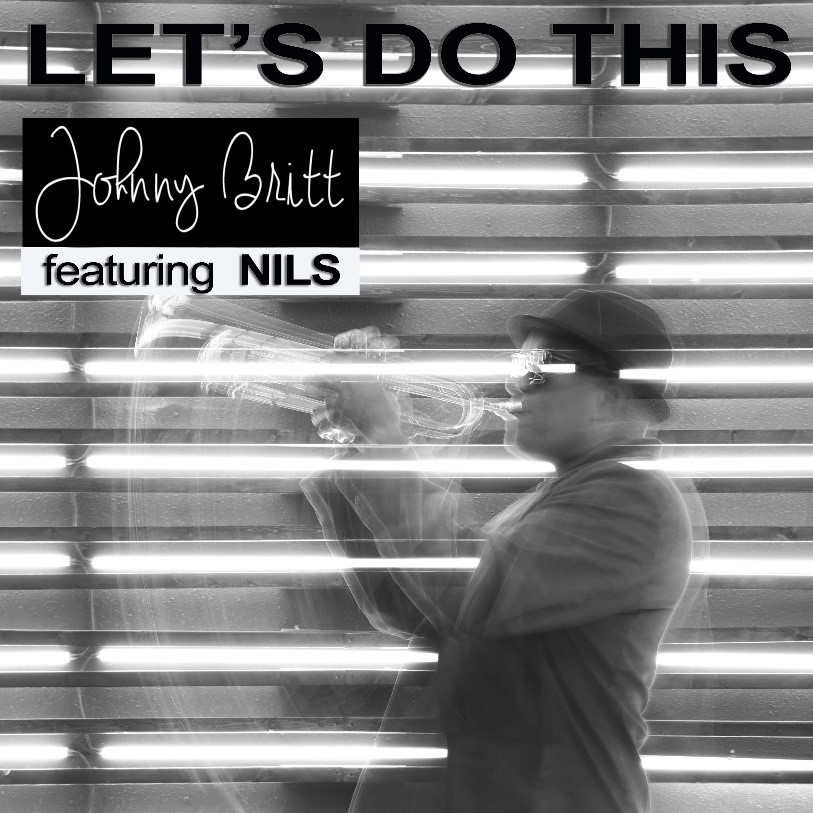 "Let's Do This!" R&B-jazz trumpeter-vocalist Johnny Britt follows up his No. 1 hit with another single destined to top the charts
LOS ANGELES (24 April 2023): While studying music at the Conservatoire de Versailles near Paris decades ago, R&B-jazz trumpeter-vocalist Johnny Britt found the inspiration for his new single while attending an Earth, Wind & Fire concert in the City of Lights. The high-wattage, horn and guitar-powered "Let's Do This," featuring Billboard chart topper Nils, arrives Monday. Britt wrote and produced the follow-up to his No. 1 single, "After We Play," which is the title track to his sixth solo album that dropped last month on J-Jams Records.
"In writing 'Let's Do This,' the spirit of Earth, Wind & Fire's 'September' is definitely all over this new song. My intent was to have a strong driving beat to drive the harmonic and melodic elements that make one react to their feelings. The pairing of the open brass trumpet sound along with the Al McKay style of guitar playing makes the two instruments the perfect combination to carry the song. Combined with the happy melody of lyric-less vocals in the chorus that surround the trumpet and guitar is exactly the vision I had," said Britt who cast Nils to play guitar on the single that will soon be accompanied by a video that was shot in a downtown Los Angeles loft.
Named "Pick of the Week" by Smooth Jazz Network, "Let's Do This" is illumined by Britt's trumpet and horn section work as well as his soulful vocalization, keyboards, programming and arranging. With Nils as the spotlight soloist, Keith Henderson adds guitar melodies to the rhythmic groove formed by Marcus Williams (drums), Dean Mark (bass) and Sean J. Lawson (percussion).
Before the album dropped last month, the "After We Play" single, featuring hitmaking guitarist Peter White, became Britt's first number one single as a solo artist. He's written three Billboard No. 1 singles for saxophonist Boney James. Tracks from the album are garnering spins in multiple formats. Britt teamed with soul balladeer Will Downing on "Butterflies,' which went top ten on the independent R&B charts and was selected as an Editor's Choice cut by Jazziz. There's a lot more multi-genre success still to come for this project that boasts guest appearances by Gerald Albright, Tom Browne, Blair Bryant, Kashan and Ricky Peterson. The cut that is a virtual lock to garner Grammy attention is the first ever duet by Rock & Roll Hall of Famer Little Anthony on his iconic hit with The Imperials, "Goin' Out Of My Head." This dream pop gem is graced with guitar accoutrements by Grammy-winning legend George Benson.
Britt, who will spend the summer singing and playing trumpet alongside Little Anthony on the Happy Together Tour, will take centerstage with his band at the Capital Jazz Fest on June 3. He launched "After We Play" by playing for packed audiences in Venice, Charlotte, Richmond and Hollywood.
Seeing Britt on stage, witnessing and hearing his passion, feeling the joy and positive spirit in his musical expression, and inwardly experiencing his faith and hope for the world, when discussing the higher purpose and greater meaning behind "Let's Do This," his response resonates.
"In a world of killing and bad news every day, I wanted to compose a feel-good track, something that would take the listener's mind off of the negative news, politics, deaths and wars. As a songwriter and musician, I try to lift burdens and create hope through my music. I really strive to do that and with the help of my good friend Nils on guitar, we went for it. We actually said 'Let's do this' and away we went. It's time to leave our troubles behind and have some fun."
For more information, please visit https://www.johnnybritt.com.
Great Scott P.R.oductions