Ms. Angel Monét to Release New Inspirational Single "Hold On" on April 28th, 2023 | LISTEN!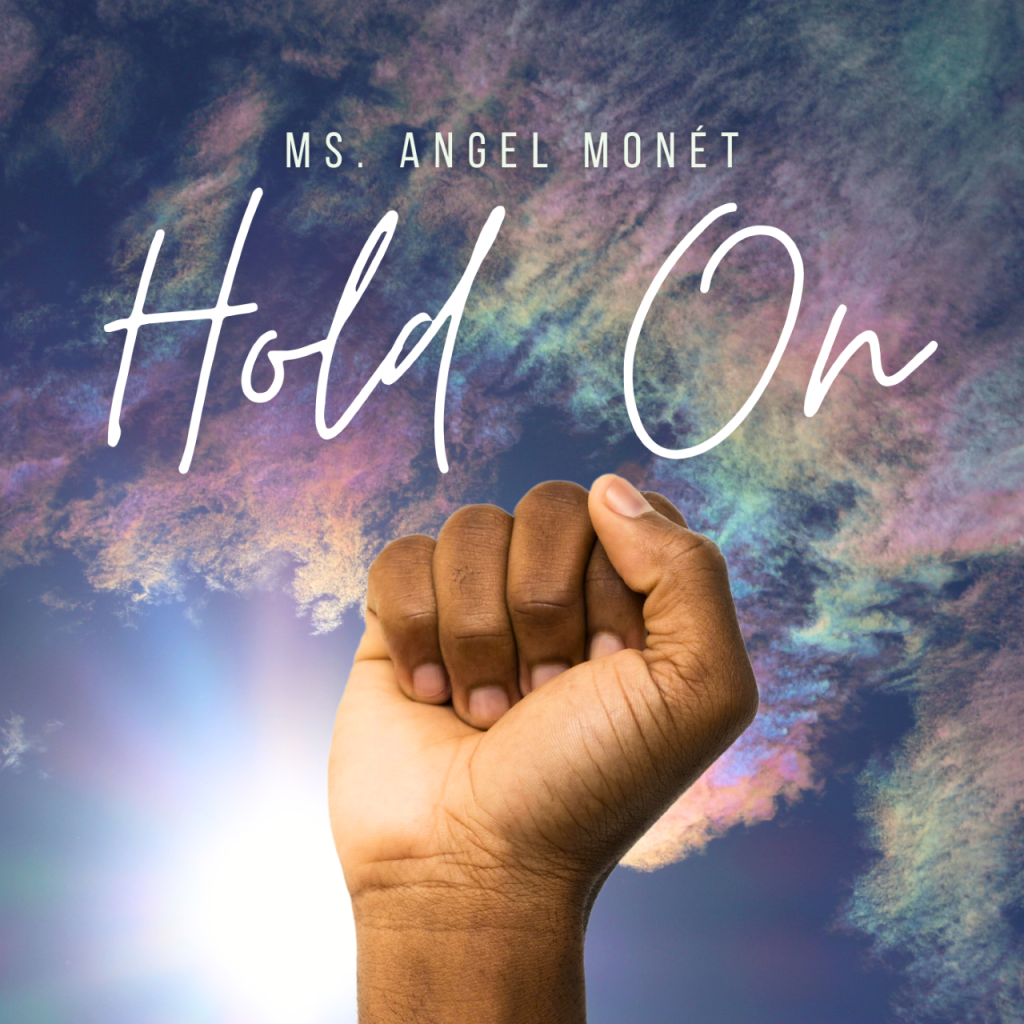 Award-Winning Music Producer and Educator Monét Ledbetter-Glaude Drops New Inspirational Single "Hold On" on April 28
House of Inspiration Radio Network Announces HOI Family Music and Arts Festival on July 29 at Boston's Almont Park
April 24, 2023 (LOS ANGELES) – International Music Educator, 4x Award-Winning Music Producer, Songwriter, Playwright and Vocalist Monét Ledbetter-Glaude, better known as Ms. Angel Monét, is set to release "Hold On," her new inspirational single on Friday, April 28. The release of the soulful song on all digital platforms aims to shed light on the mental health crisis among inner-city youth in honor of Mental Health Awareness Month (May). Recently, Ledbetter-Glaude expanded her global influence with the launch "The Ms. Angel Monét Show" Virtual Classroom Video Bundle which is now available on-demand via her website InetProductionsInc.com.
Ms. Angel Monét to Release New Inspirational Single "Hold On"
Ledbetter-Glaude's House of Inspiration (HOI) Radio Network also announced it will present the HOI Family Music & Arts Festival with the theme, "Healing For Your Soul: Give Me Help," in Boston's Mattapan Almont Park from 12 p.m. to 6 p.m. ET on July 29. The family-friendly event will feature live musical performances, local food vendors, children's entertainment, and nonprofit organizations providing resources for childcare, mental health, career services and more.
An honored Fellow of the Greater Boston Arts & Business Council, Ledbetter-Glaude's tenured impact in music education has been driven by her perseverance to provide hope and instill values such as respect, self-esteem, integrity and friendship to people of all ages. She's been recognized for her work in addressing the unique cultural, social, mental and emotional needs of children of color, from preschool to high-school and beyond. Monét is a teaching Artist for the prestigious Berklee College of Music's Berklee City Music program and the Open Door Arts Organization teaching Piano, Voice and general music classes. She was awarded The Music Educators/Teaching Artists (META) fellowship on behalf of Berklee City Music. As a highly sought-after international music educator, she made a recent appearance at the Falmouth All Age School in Jamaica, leading a full day of music performance and donating musical instruments and toys through her non-profit organization, Inét Entertainment Corp.
As Founder of Inét Productions and House of Inspiration Radio Network, Monét is paving a legacy of producing award-winning and impactful music while uplifting souls worldwide. Well-respected for the production of her self-esteem-boosting original musical entitled "Jack's World," she has been recognized with an iParenting Award and her music featured during the acclaimed Universoul Circus tour and the Starbound National Talent Competion.
Follow Ms. Angel Monét on Instagram and Facebook, or visit her website InetProductionsInc.com to access virtual live and on-demand programs, book a custom live performance or private and group lessons.
The Omni Firm LA