Latin Jazz Vocalist Roxana Amed to Release New Album "Unánime" on Sept. 16th, 2022 | LISTEN!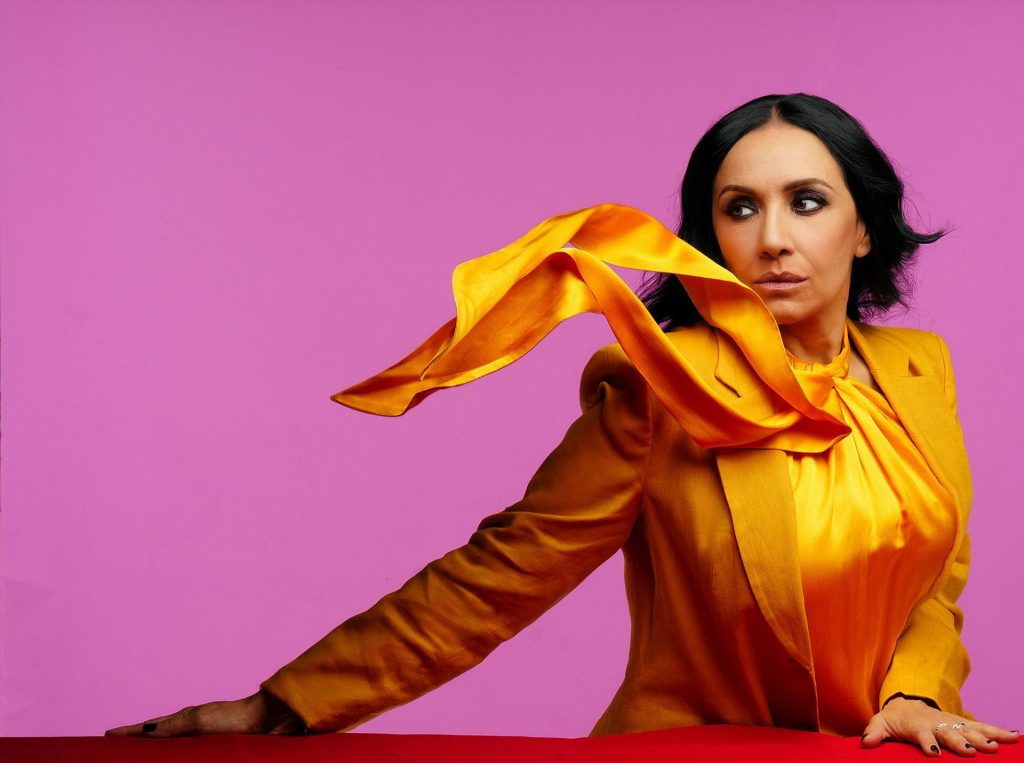 VOCAL PHENOM ROXANA AMED GATHERS LATIN AMERICAN ALL-STARS ON "UNÁNIME" OUT 9/16 ON SONY LATIN
An Undertaking Featuring Guest Artists From Latin America and Spain:
Chucho Valdes (Cuba)
Niño Josele (Spain)
Pedro Aznar (Argentina)
Chico Pinheiro (Brasil)
Julio Reyes Copello (Colombia)
Tony Succar (Perú)
Linda Briceño (Venezuela)
Album Celebrates the Works of Contemporary & Historic Latin American Composers:
IGNACIO CERVANTES (Cuba), MIGUEL POUS (Mexico), LUIS ALBERTO SPINETTA (Argentina), CÉSAR PRATO (Venezuela), EGBERTO GISMONTI (Brasil), JULIO REYES COPELLO (Colombia) Plus MILES DAVIS, ROXANA AMED, EDWARD PEREZ and MARTIN BEJERANO
Available September 16, 2022 on Sony Music Latin
When Ontology, her critically hailed 2021 debut U.S. recording, scored two Latin Grammy nominations in the Best Latin Jazz Album and Best Arrangement categories, Roxana Amed adroitly shifted her artistic focus for her next project. "I was interviewed more by the international media outside of Argentina than I ever had been in my career before," she recalls, admitting to being a bit surprised. "They all wanted to know about my connection to Latin jazz."
From the perspective of a native of Argentina, the perception of "Latin jazz" is traditionally associated with music styles of the Caribbean Basin countries. Roxana was eager to translate those idioms but on her own terms, and thus came the working premise for her follow-up recording, Unánime (which translates to unanimous).
"I realized that 'Latin' is a very open concept," Roxana says today. "It may be traditionally associated with the Caribbean area, but in South America, we have other influences and different ways to approach a fusion with jazz. For instance, even when we sing in Spanish, the phrasing, the color, and the mood of our music is very different. So, I came to the realization that I needed to do an album of collaborations with Latin artists, but to experiment and not to be bound by traditional styles."
The results are as fresh and evocative as one would expect from an artist as daringly individualistic as Roxana Amed. Born in Buenos Aires, the composer, multi-instrumentalist, vocal coach, and vocalist was raised in a family of Italian and Middle Eastern roots. Before relocating to Miami in 2013, she pursued postgraduate degrees in Spanish literature and film and recorded with notable Argentine jazz and pop artists. Since arriving in the U.S., Roxana has maintained a hectic academic and performance schedule, working with such renowned members of the expat community of Argentine musicians in the U.S. as pianists Guillermo Klein and Leo Genovese as well as teaching at the University of Miami's renowned Frost School of Music.
As on Ontology, Roxana's vocal forays on Unánime are buoyed by the presence of her longtime collaborator, Cuban American pianist and arranger, Martin Bejerano and his bassist, Edward Pérez, and drummer, Ludwig Afonso. "Martin's music language is very different from mine," Roxana admits, "but I love his classical touch. He can play classical music, he can swing, and can play in a Latin groove. The best yet is that his melodies are really challenging. I like to be out of my comfort zone. I'm not trying to be crazy or a revolutionary, but I like to find myself in a new place every time, and Martin makes that desire possible."
"Beyond the common translation of 'unanimous,' to me, Unánime means one soul, one voice, one heart," Roxana explains. "All the different guests on this album, although coming from different countries, are still united in the love for North American Jazz. And there is also this 'Latin sound' blending with that other tradition, no matter from where we come."
RELEASE DATE: September 16, 2022
Fully Altered