Latin Jazz Drum Legend Alex Acuña to Release New Album "Gifts" on Sept. 23rd, 2022 | WATCH VIDEO!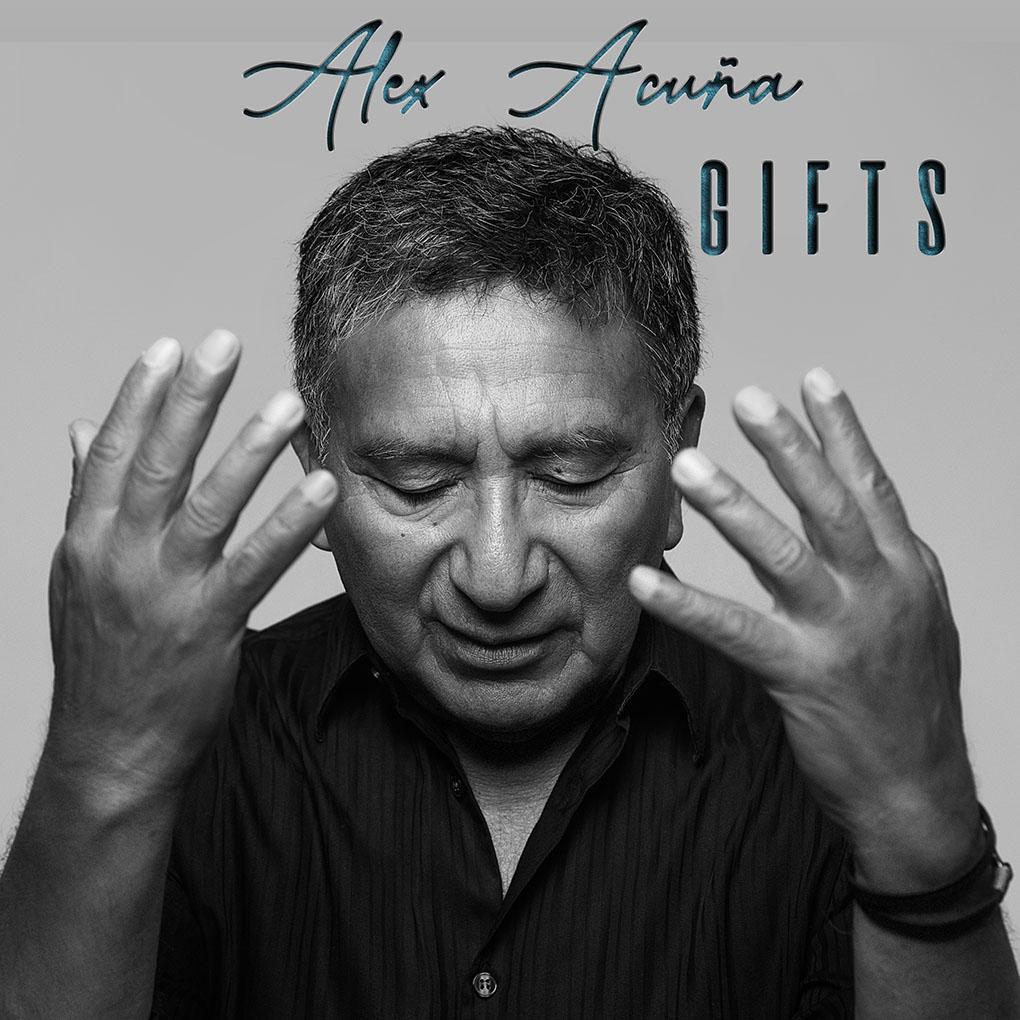 Former Weather Report Drummer Alex Acuña to Release Gifts, His First Album as a Leader in 17 Years.
Gifts Reunites Acuña with Members of The Unknowns, Runs a Stylistic Gamut from Funk to Fusion, Soul-Jazz, Ambient, Latin and Brazilian Flavored Jazz
Available September 23 on Le Coq Records
The incredible journey of Alex Acuña has seen the renowned drummer-percussionist travel from his small rural hometown in Peru to being a first-call session drummer in the country's capital city, Lima, then touring the United States with mambo king Pérez Prado, gigging in Las Vegas with Elvis Presley and ultimately touring internationally with Weather Report, the premiere fusion band of the mid-1970s. An in-demand Los Angeles session musician for decades, he has appeared on nearly 900 studio records and movie soundtracks while also releasing half a dozen albums under his own name.
READ Our New Album Review by Peggy Oliver HERE!
His latest as a leader, the dynamic Gifts, reunites him with his musical cohorts from The Unknowns — Venezuelan keyboardist Otmaro Ruiz, Peruvian guitarist Ramón Stagnaro and New York City-born, Puerto-Rican-bred bassist John Peña — that band that Acuña's led on 1990's Thinking of You and 2005's No Accent.
Joined by Peruvian tenor sax powerhouse Lorenzo Ferrero, this gifted and versatile crew runs the stylistic gamut from funk to fusion, soul-jazz, ambient, Latin and Brazilian flavored jazz on Gifts. "These guys can play more than one style," Acuña said. "And I like to play with musicians that I don't have to tell them what to play. It's fun to play with them. They understand my musical lingo."
From the buoyant groove number "In Town" to the Weather Report-ish "Postlude," the exhilarating Latin flavored "Chuncho," the Brazilian flavored top "Melancia" and the tender ballads "Amandote" and "Divina," Acuña and his copesetic crew strike an uncanny accord. They conjure up an esoteric vibe on the atmospheric "Regalo," then throw down with exuberance on the Afro-Cuban groover "Aletin Aletun." They also turn in a faithful reading of Joe Zawinul's soul-jazz anthem "Mercy, Mercy, Mercy" (a tune written during his tenure with Cannonball Adderley's quintet) and deliver an entrancing 12/8 take on Herbie Hancock's "One Finger Snap" (from his classic 1964 Blue Note album Empyrean Isles).
While Acuña's penchant for playing melodically on the kit permeates each of the 10 stellar tracks on Gifts, it is hardly a drummer's showcase in a traditional sense. Many drummers can tend to assertively showcase their rhythmic mastery, but Acuña says, "that's not what my music is about. The music is my star. And that's why I put so many different sounding tunes on this album, because it all reflects how I feel about music."
Regarding the album title, Acuña said: "I call it Gifts because, first of all, God gave me the gift of music. And then each tune was a gift from some composer friend of mine." To be blessed with such immense talent was truly a gift. And now Acuña is passing on that gift to his many listeners with this heartfelt offering.
Alex Acuña • Gifts
Le Coq Records • Release Date: September 23, 2022
For more information on Le Coq Records, please visit:
www.lecoqrecords.com | Instagram
DL Media