Jazz Violinist Brooke Alford Releases New Single "New Day" feat. George Freeman | LISTEN!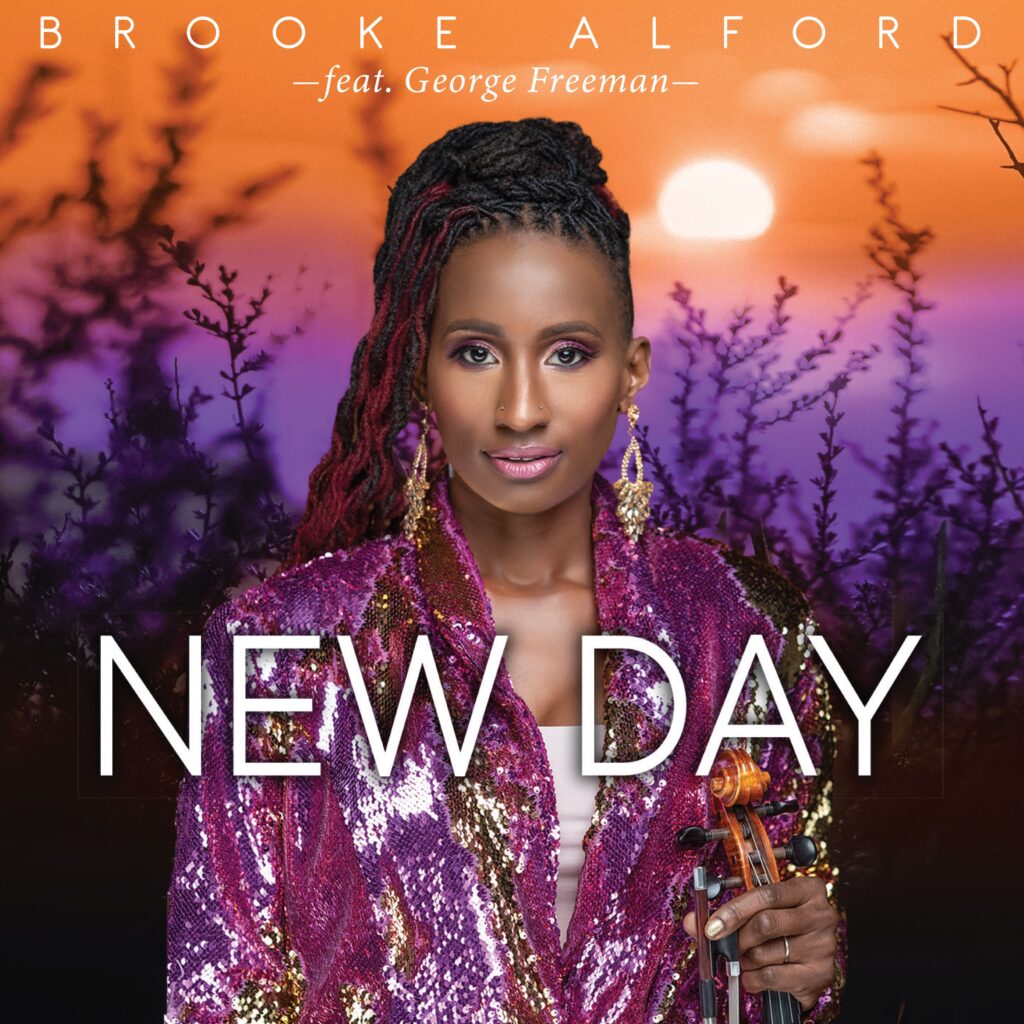 Brooke Alford
The Artist of the Violin
When you think of the violin you may immediately think of orchestras and symphonies, yet the violin has been a very prominent instrument in the world of Jazz. Artists like Regina Carter, Noel Pointer, Eddie South and the first lady of Jazz Violin Ginger Smock (among others) have shown just how Jazzy you can get with a violin. Brooke Alford, The Artist of the Violin is one of today's stand – out contemporary jazz violinists. This Aberdeen, North Carolina native who calls Atlanta, GA home is blazing the airwaves with her 2021 Smooth Jazz single release "SHINE" and introducing her newest 2022 single "New Day" this spring. Both songs will be featured on her highly anticipated 5th CD.
A Smooth Jazz Charting Artist and Marquis Who's Who Biographical Listee, Brooke Alford is an artist who consistently strives for excellence all -round. Since the start of her professional musical career in 2007, Brooke has independently released 1 LP and 2 EPs under her label, Alford Enterprises & Entertainment Group, LLC. Her second CD, "The Viosocalist" EP was produced and released under The Platinum Crown Music Independent label. Brooke's official national radio debut occurred in 2018 with her Smooth Jazz single, "Closer" featuring award-winning International Recording Artist Bob Baldwin. Brooke's body of work encompasses a fresh and creative blend of Smooth Jazz, R&B, Hip-Hop, Reggae, Western European Classical, and more.
Opening for some of the best musical artists and entertainers in the industry has catapulted Brooke's career to outstanding heights thus far. Notable artists and entertainers such as The Whispers, Mint Condition, Peabo Bryson, Najee, Will Downing, Marion Meadows, Paul Taylor, Marcus Johnson, India.Arie, Tony, Toni, Tone`, and the late iconic Comedians Paul Mooney and Dick Gregory are among those Brooke has opened for. She has also recorded with Saxophonist Marcus Anderson Bob Baldwin and has shared the stage with Julian Vaughn, Alex Bugnon, Ryan Kilgore, and several others in the Contemporary Jazz arena.
https://www.brookealfordviolin.com/