Saxophonist/Multi-Instrumentalist Gary Meek to Release New Album "Monterey Groove" on Aug. 27th, 2021 | WATCH NEW VIDEO!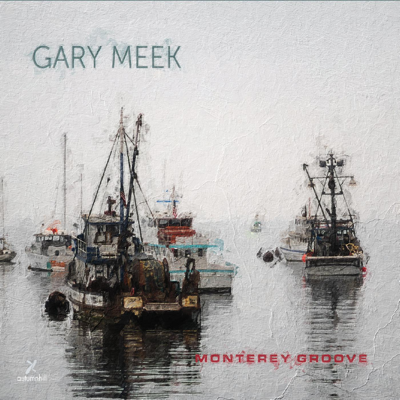 SAXOPHONIST AND MULTI-INSTRUMENTALIST GARY MEEK
DEBUTS A NEW BAND FORMED IN AND INSPIRED BY CALIFORNIA'S CENTRAL COAST ON MONTEREY GROOVE
With opportunities for live performance and studio work suddenly non-existent due to the pandemic, saxophonist/keyboardist Gary Meek decided to introduce the world to his stellar new band while revisiting a number of original compositions from his rich catalog. The project soon grew beyond his core quartet, which features guitarist/producer Michael Lent (Barry Manilow, Jeffrey Osborne). along with bassist Robert Wider and drummer Skylar Campbell.
With the album by necessity being recorded remotely, opportunities arose for guest appearances by some of Meek's long-term collaborators, including drummer Dave Weckl, vocalist Flora Purim and percussionist Airto Moreira.
The result is the vibrant Monterey Groove, a stunning set of modern fusion that both celebrates the musicianship to be discovered in the Northern California beachside community and draws inspiration from the area's natural beauty and welcoming population. The album, due out August 27 via Autumn Hill Records, includes tunes from throughout Meek's 30-year career as a leader, along with songs written to showcase collaborators new and old.
Chart Room Media