Cuban Pianist Chucho Valdés Opens his Online Music Academy | WATCH NEW VIDEO!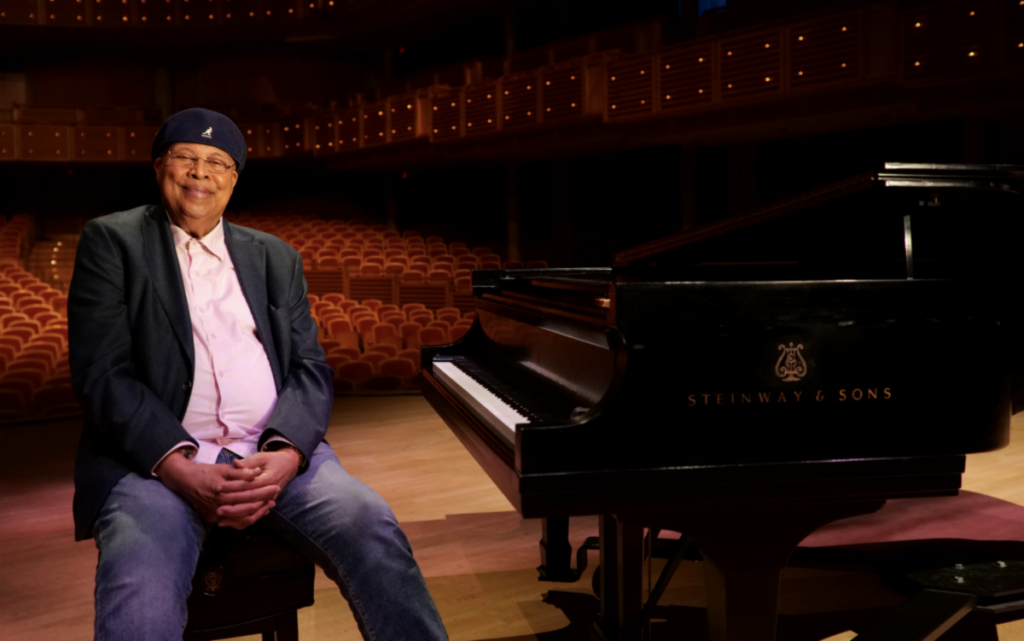 Cuban Pianist and Composer Chucho Valdés
Opens his Online Music Academy
Before devoting himself entirely to a career in music as a pianist and composer, Chucho Valdés studied to become a teacher. His admiration for his uncle Emilio's vocation, who was an important educator in Cuba, led him to attend teacher training school with the goal of becoming an educator. However, Valdés chose to play piano in the orchestra led by his father, the legendary Bebo Valdés, catapulting him into an influential career spanning more than six decades.
Years after taking those teaching classes, Chucho Valdés returns to his old passion for teaching.
Beginning March 15th, Valdés inaugurates his virtual music school, the Chucho Valdés Academy. He will offer piano and improvisation courses, as well as lectures filmed at the Adrienne Arsht Center for the Performing Arts of Miami-Dade County, on Cuban Music and Afro-Cuban Jazz.
The first course offered by the Chucho Valdés Academy are pre-recorded lectures in which Valdés, in his casual, informal style, explains the history of modern Cuban piano and the art of improvisation. This initial course contains 14 lectures between 5 and 8 minutes each. The first 100 registrants will have the opportunity to participate in a talk via Zoom with Valdés, in groups of 10.
"For years, students and fans have been asking me to give classes and talks, but with touring and recording there was never time. I think the circumstances we live in, and the stage I am at in my career and life make this a great time to share my years of experience in music. I was fortunate to have one of the great masters of Cuban music, my father Bebo, who was a great pianist, composer and orchestra conductor, and since I was a child I had a privileged place to listen and learn this music directly from its best creators." says Valdés.
Valdés continues "It's going to be a pleasure to be able to pass on not only what I learned with teachers like my beloved Zenaida Romeu or some of the great musicians with whom I have had the good fortune to share stages and recording studios, but also the lessons that I have been learning in all these years of playing and listening. Now I hope that those who come to the Academy will enjoy and learn as much by listening to these talks as I have enjoyed and learned preparing them."
Johann Zietsman, President and Executive Director of Arsht Center, celebrates the opening by emphasizing "Chucho is undoubtedly a globally impactful, living legend who carries the torch of Afro-Cuban music and has done so throughout his career. Chucho shares the Arsht Center's commitment to connecting communities more profoundly through the arts and arts education Zietsman said.. We feel lucky and extremely proud to continue to collaborate with him for the launch of the Chucho Valdes Academy and many projects to come,"
To register visit www.chuchovaldesacademy.com
Chucho Valdes Academy
Registration Open: February 25, 2021
For more information, please visit:

DL Media