Singer Ernest Gonder Releases New Single "For His Glory" | WATCH OFFICIAL VIDEO!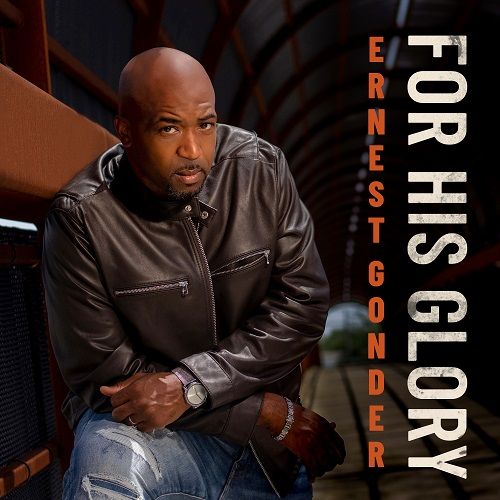 Ernest Gonder's Urban Gospel Single 'For His Glory' Racking Up YouTube Watch Time
"For His Glory" is not only racking up serious watch time on YouTube, but it has also gotten the attention of radio shows and syndicated news columnists. The single was recorded as a declaration of Gonder's battle with Covid-19.
FT. LAUDERDALE, Fla. – Jan. 13, 2021 – PRLog — Press play and tune in to the Contemporary Gospel song 'For His Glory'. The song opens with Ernest Gonder's delicate, yet lively vocals. He sings about his agony encounters with COVID-19. He knows in his heart he is experiencing everything for the glory of God, so he hints of his overcoming. As the tune goes on, you will hear how stunning the melody is created. The precision of the music production is carefully fused with Gonder's lyrics and tone of voice. It's exceptionally fitting for Gonder's worshiping. Listening to this tune, one can undoubtedly put themselves in Gonder's position. People who have experienced affliction in their life will find this music is something they can realistically appreciate.
When Gonder first began recording 'For His Glory', the project was scrapped. Soon after, he test positive for Covid-19 alongside 20 colleagues that work in his facility (1 died). It was the most noticeably pain Gonder experienced in his whole 38 years of living. He was unable to rest and could scarcely even walk or talk. For 10 days Gonder battled going to the ER until July 2020 at 1 AM. He couldn't breathe! Gonder was raced to the hospital where he was given oxygen, steroids, and different meds to open his airway. His lungs were damage, and it was said he would not sing again. Gonder is healed by the grace of God! As a result, he released 'For His Glory' September 25th, 2020.
'For His Glory' is a song fitting for inspirational airplay and streaming. The song received thousands of streams on Spotify and still going.