Anthony Hamilton Releases New Single "Mercy" feat. Tamika D. Mallory | WATCH NEW VIDEO!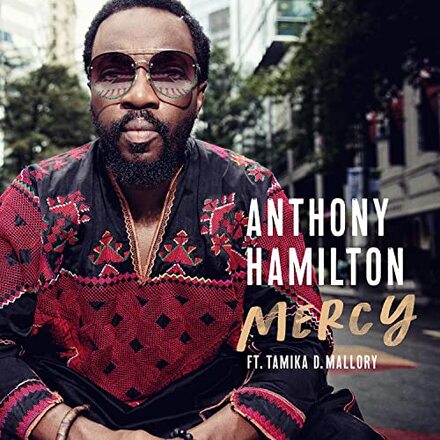 Anthony Hamilton and Tamika D. Mallory kickstart empowering words in the face of social injustice with "Mercy"
In a year of overwhelming health, justice and emotional crisis, the beauty of musicians and other voices can encourage those of us who are looking for more hope at the end of the tunnel. The brilliant collaboration of multi-platinum singer/songwriter Anthony Hamilton and one of the leaders in the civil rights movement, Tamika D. Mallory team up for Hamilton's latest single, "Mercy" (My Music Box/BMG).
After a blazing opening sequence by Mallory, Hamilton takes over backed a precious neo-soul soundtrack. Though the backdrop may be soothing, the ultimate message continues raising volumes in the quest for that elusive mercy amidst racial inequity: "Until you walk a mile in my shoes/You can never sing my blues."
"Mercy" is currently available on most digital outlets.
Peggy Oliver
The Urban Music Scene