Jazz Keyboardist/Vocalist William Green to Release New Single "The Power In You" on July 7th, 2020 | LISTEN!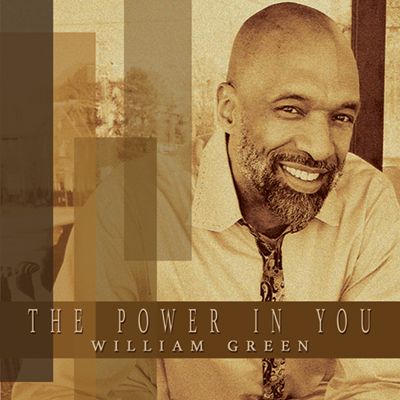 Magic Dream Recording Artist & Jazz Keyboardist/Vocalist William Green Debuts New Single, "The Power In You"
ATLANTA – June 9, 2020 – PRLog — International Recording Artist & Keyboardist Extraordinaire William Green will release his lead single, "The Power In You", off his forthcoming album, "The Power In You", on July 7, 2020. Green's upcoming CD is scheduled to be released in February 2021. "The Power In You" can be purchased at CDBaby.com and many other digital outlets worldwide.
"I created/wrote the song, "The Power In You" before this racial pandemic showed it's ugly head in 2020. It became clear to me as I observed Colin Kaepernick use his identity and social media platforms to bring attention to what we as a country are now challenged with. I felt that there needed to be a piece of musical art that would also illuminate the real and true virus that has killed way more than 100,000 people," says Green. "This song was written to empower all people of all races, religions, political affiliations, and sexual gender to be mindful that change for the good of mankind can and should be attainable with the power that we as human beings have."
A full-time musician, composer, songwriter, producer, and new radio personality, Green is passionate about his music, and he puts his heart and soul into his performances. He delivers funky, upbeat, soulful, and contemporary jazz sounds. He possesses one of those rare, "instant classic" voices — forceful, yet gentle. Green's music is beautiful, lyrically refreshing, vocally and melodically unique, timeless, rich, and jazzy. His albums possess an exceptionally well-composed body of original songs, written and produced by Green.
Green's impressive artistry has afforded him the opportunity to write and produce five CDs: his debut CD, "Magic Dream" (2004), "Green Valley" (2006), "Music 4 Life" (2010), "Mind Rush" (2018) and forthcoming CD "The Power In You" (2021) (Magic Dream Records). The sophomore CD, "Green Valley", featured multi-Grammy, award-winning Jazz artist Boney James on the track, "Lakeshore Drive".
A native of Chicago, the extraordinaire pianist/singer/songwriter has showcased his charismatic charm and keyboard mastery with audiences around the world (Japan, Europe, Africa), while performing nationally with acclaimed artists such as Boney James, Tom Brown, Earl Klugh, Mindi Abair, Peabo Bryson, Cameo, Valerie Simpson, Kenny Lattimore, Melba Moore, Jennifer Holiday, Jean Carne, the sons of Otis Redding (military tour), BB King All-Star Band and Curtis Mayfield. He also had the privilege of appearing with Susan Tedeschi as the opening act for the Rolling Stones; opened for Spyro Gyra and The Yellow Jackets.
Credits for "The Power In You" include Drums/P.J. Spraggins; Bass/Sean Michael Ray; Guitar/Spencer Bean; Alto Sax/Kelley O'Neal; Percussions/George Rhone; Background Vocals/Karen Bryant and William Green; All keyboard sounds/William Green. Written, arranged, and produced by William Green. Magic Dream Music/BMI.
Visit William Green's website at http://www.williamgreenmusic.com for show dates and to join his mailing list.
Follow William Green:
Facebook.com/ William Green
Facebook.com/William Green Music
Twitter: WilliamGreenMus
Instagram: WilliamGreenMusic
Photo Credit: Angela P. Moore Photography
Design: Coe Cloud
By: APM Public Relations