Legacy Recordings to Release Compilation "When Colors Come Together – The Legacy of Harry Belafonte" on Feb 24th, 2017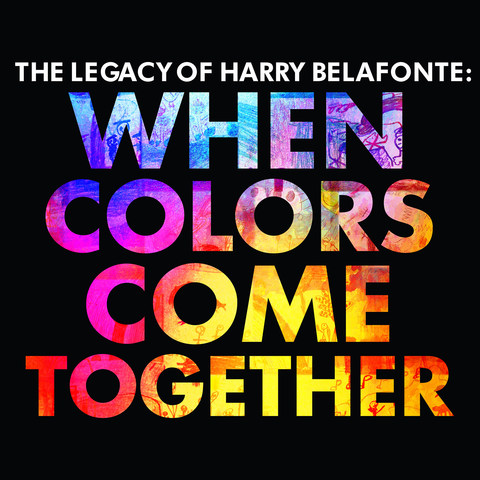 Legacy Recordings Celebrates Harry Belafonte's 90th Birthday with Release of When Colors Come Together… The Legacy of Harry Belafonte on Friday, February 24, 2017
Essential Compilation, Personally Curated by the Artist, Includes Timeless Belafonte Classics and Premieres New Recording of "When Colors Come Together (Our Island In The Sun)" Sung By Children's Choir
Pre-Order on Amazon!
NEW YORK, Jan. 19, 2017 /PRNewswire/ — Legacy Recordings, the catalog division of Sony Music Entertainment, is celebrating the 90th birthday of the iconic American singer/songwriter/actor/social activist/cultural ambassador Harry Belafonte (born March 1, 1927) with the release of When Colors Come Together… The Legacy of Harry Belafonte on Friday, February 24, 2017.
Harry Belafonte broke into both mainstream success and musical immortality in 1956 when his breakout LP–Calypso–became the first album ever, by any artist of any race or gender, to sell more than a million copies while his signature "Day-O" (from "Banana Boat") became one of the most instantly recognized melodic phrases in the world. Belafonte's sound signified an international island dance party, Belafonte was an inspirational and motivating force in the American Civil Rights movement. Throughout his career, Belafonte has brought a high degree of social consciousness to everything he does, merging the activist with the artist in the flow of his music.
An essential single-disc anthology of Belafonte's biggest hits and timeless classics, When Colors Come Together… The Legacy of Harry Belafonte premieres a new recording of "When Colors Come Together (Our Island In The Sun)," performed by a children's choir. The original recording of the song (co-written by Belafonte and Irving Burgie) served as the title music for the highly successful and at-the-time controversial 1957 film, "Island In The Sun," which starred Belafonte, James Mason, Joan Fontaine, Joan Collins and Dorothy Dandridge. One of the great pop standards in the Belafonte catalog, "Island In The Sun" has been covered more than 40 times since becoming a hit in the 1950s and was referenced in the 1992 film "The Muppet Christmas Carol."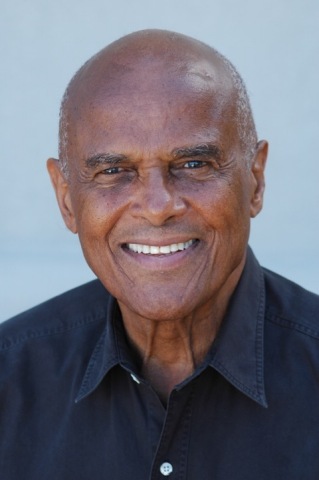 The film, "Island In The Sun" explored themes of racial tension and interracial romance in an explosive drama based on Alec Waugh's 1955 novel. "With the myriad of problems facing the world today, none embody the passion and life's work of Belafonte more than the issue of race. Coming from a background of diversity he evolved into a performing artist with a deep, lifelong commitment to social activism. In the spirit of that commitment and at the forefront of this important effort is a re-imagining of one of Harry's classic recordings that took the world by storm," wrote David Belafonte in his liner notes to the album. "We are proud to present 'When Colors Come Together (Our Island In The Sun)': re-interpreted for children; and re-recorded by children. We hasten to make the case that the concept of race is not a trait with which one is born, but instead an acquired disease that festers with age. As such, we looked to these young children as the voice of this expression through this reimagined song, dance, and art."
With each track handpicked by Harry Belafonte, When Colors Come Together… The Legacy of Harry Belafonte provides an essential overview of the artist's career, bringing together his biggest hits and most socially conscious performances alongside songs that are simply near and dear to his heart.
Belafonte has campaigned for social justice and equality throughout his career, while his transcendent timeless music continues to bring people of all races, creeds and colors together to celebrate and share the beauty of the world, the glory of our creator and the love of life and others.
In October 2016, in Chattahoochee Hills, Georgia, just outside of Atlanta, Sankofa.org, the organization founded by Belafonte in 2013, hosted the inaugural two-day Many Rivers to Cross Festival. Belafonte sang live for the first time in 12 years performing a powerful version of Pete Seeger's "Those Three on My Mind" (which he'd recorded for his 1967 album Belafonte on Campus) dedicated to slain civil rights workers James Chaney, Andrew Goodman and Michael Schwerner. The historical musical moment was part of the grand finale musical presentation called "Stir it Up," curated by Belafonte and produced by Sankofa.org
With the causes championed by Harry Belafonte in the news every day and the healing communal power of music more necessary than ever, now is the time to celebrate the powerful and diverse musical and cultural contributions of this iconic performer.
Harry Belafonte
When Colors Come Together… The Legacy of Harry Belafonte
1) When Colors Come Together (Our Island In The Sun) (newly recorded for this album)
2) Jump In The Line (1961 – Jump Up Calypso)
3) Banana Boat (Day-O) (1956 – Calypso)
4) All My Trials (1959 – Love is a Gentle Thing)
5) Empty Chairs (1973 – Play Me)
6) Matilda (1956 – Belafonte)
7) Angelina (1961 – Jump Up Calypso)
8) Turn The World Around (1977 – Turn The World Around)
9) Scarlet Ribbons (For Her Hair) (1956 – Belafonte)
10) Abraham, Martin and John (1970 – Belafonte By Request)
11) On Top of Old Smokey (1962 – The Midnight Special)
12) Jamaica Farewell (1956 – Calypso)
13) Brown Skin Girl (1956 – Calypso)
14) Island In The Sun (From "Island In The Sun") (1957 – Belafonte Sings of the Caribbean)
15) Those Three Are On My Mind (1967 – Belafonte On Campus)
16) Try To Remember (1966 – In My Quiet Room)
17) Mary's Boy Child (1956 – An Evening with Belafonte)
18) Look Over Yonder/Be My Woman, Gal (Live) (1972 – Harry Belafonte…Live!)
19 ) Pastures of Plenty (Live) (1972 – Harry Belafonte…Live!
SOURCE Legacy Recordings