The Herb Alpert Foundation Gives $10.1 Million Gift to the Los Angeles City College Foundation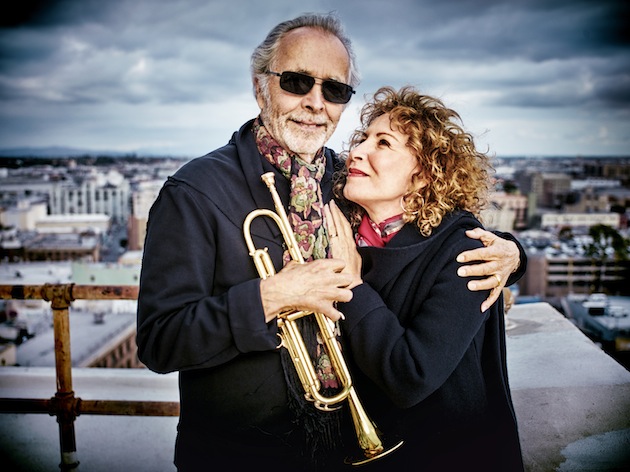 The Herb Alpert Foundation's $10.1 Million Gift to Los Angeles City College Provides all Music Majors with Education
The largest private gift to a community college in Southern California
Los Angeles, CA (PRWEB) August 25, 2016
Los Angeles City College Foundation has received a $10.1 million gift from The Herb Alpert Foundation, creating an endowment that forever transforms the music department and the lives of the talented music students who study at Los Angeles City College (LACC). The gift is the largest ever given to a community college in Southern California.
The gift provides music majors at LACC tuition–free attendance, additional private lessons and further financial aid to enable them to succeed in their community college experience. This support extends to all music majors, whether enrolled in the two–year certificate programs or in the applied music major program that prepares students for pursuing a 4–year music degree. It allows for significant student growth over the coming years and builds on the Foundation's long–standing financial support to LACC which has exceeded $500,000.
"I love that LACC has helped so many low income students who have financial challenges but have a strong commitment to education and to self–improvement," said Herb Alpert.
The Herb Alpert Foundation's new gift highlights the important role that the music department plays within LACC. Besides fully funding the cost of tuition and private lessons for every student that is a music–major at LACC, it enhances the department's ability to offer opportunities for non–music majors as well. Approximately 4,000 students take some type of music courses at LACC every year.
"The Herb Alpert Foundation's two core areas of funding are the Arts, and Compassion and Well–Being, and this gift to LACC beautifully marries those two priorities," said Rona Sebastian, President of the Herb Alpert Foundation. "It supports those music students dedicated to pursuing advancement in this artistic discipline, and it provides an often underserved, diverse student population with a fair, just and compassionate opportunity to afford the costs of a higher education."
"The vast majority of our students are from underserved communities and faced with enormous financial challenges as they strive to attain their academic and career goals," said Robert Schwartz, executive director of the Los Angeles City College Foundation. "This generous gift from the Herb Alpert Foundation allows these talented students to focus on their studies while pursuing their individual pathways towards successful careers in the music industry."
LACC, one of the nine community colleges within the Los Angeles Community College District (LACCD), provides the largest selection of performing arts classes and majors among the LACCD campuses. Forty percent of the music students within the district study at LACC. In 1946, LACC became the first college in the U.S. to offer a major in jazz.
LACC mission statement:
The mission of the Los Angeles City College Foundation is to develop philanthropic support to assist the College in providing accessible educational programs that assure academic and vocational excellence for the students of Los Angeles City College, and that enrich the cultural, economic, and civic life of Los Angeles.
About The Herb Alpert Foundation:
The Herb Alpert Foundation, a non–profit, private foundation established in the 1980's, makes significant annual contributions to a range of programs in the Arts and in Compassion and Well–Being. Its funding is directed toward projects in which Herb and Lani Alpert and Foundation President Rona Sebastian play an active role. (Please note: the Foundation does not accept unsolicited proposals.)
Photo Credit: Dewey Nicks