Gospel Vocalist Earnest Pugh to Release 4-Song EP, "A Thankful Reflection" on Nov. 4th, 2011 | LISTEN!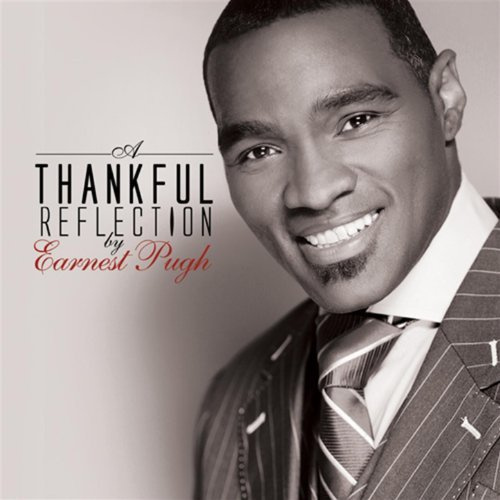 Top Gospel Artist Earnest Pugh Celebrates Thanksgiving With A 4-Song Digital-EP, "A Thankful Reflection"
CD Releases Digitally On November 4, 2011
(Washington, D.C.) – October 26, 2011 – Earnest Pugh has been filling with the airwaves with strong ballads like his break-out hit, "Rain On Us", and the current smash, "I Need Your Glory". Although the Billboard-charting artist has been enjoying his reign at the top spot with the lead single from his latest release, Earnestly Yours, the balladeer is preparing to release a new project. The non-stop singer will be dropping a 4-song digital-EP entitled "A Thankful Reflection", on November 4, 2011, just in time for the upcoming Thanksgiving Holiday.
"A Thankful Reflection" is Pugh's way of recalling past victories and acknowledging God as his vindicator. Earnest says, "God has been so good to me, and even when I am at my lowest moments, reflecting on God's goodness and faithfulness brings forth a peace that surpasses all understanding. So during this Thanksgiving Season, I want my fans and supporters to meditate on these songs".
The new release contains dynamic renditions of songs like the ground-shaking power ballad "Thank You" (with a reprise and an instrumental version) and a moving acapella bonus track of "Great Is Thy Faithfulness". Although the songs are taken from Pugh's Billboard and iTunes chart-topping release, Earnestly Yours, the artist wanted to focus on songs of gratitude for the upcoming holiday season. In addition to being favorites of the psalmist, the songs give ministers of music powerful tunes to sing during the Thanksgiving Season. For more information about Earnest Pugh, log on to www.EarnestPugh.com.