BET's Sunday Best Season 4 Winner Amber Bullock Debut's New Project "Thank You" on Dec. 6th, 2011 | LISTEN!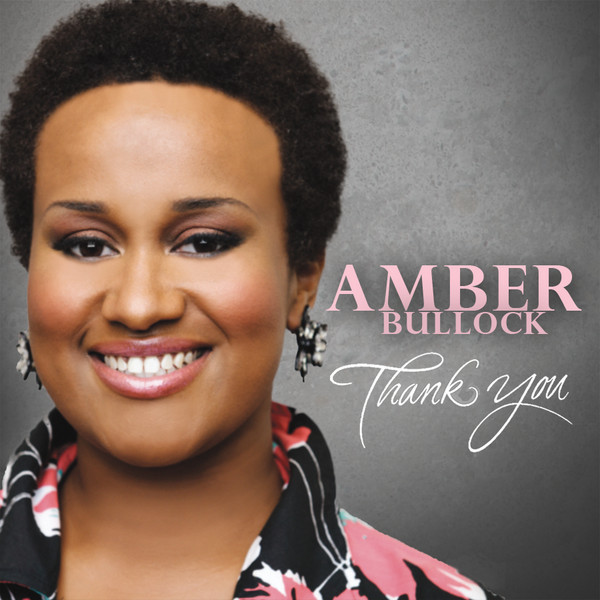 Music World Gospel Releases BET's Sunday Best Season 4 Winner Amber Bullock's Debut CD Project on December 6
Sunday Best 2011 Winner Joins Kirk Franklin on Fearless Tour as Special Guest Artist
HOUSTON, Oct. 27, 2011 /PRNewswire/ — Mathew Knowles and Music World Gospel announce the release of BET's Sunday Best Season 4 Winner Amber Bullock's debut CD project, Thank You, in stores December 6. In addition, Music World Artist Management and Bruce Bean of JoBe Management Team have entered into a worldwide Co-Management Agreement with Bullock.
Bullock joins Kirk Franklin's Fearless Tour as special guest artist, along with Isaac Carree, Deon Kipping and Jason Nelson. The tour starts on Thursday, November 3, at the Mabee Center in Tulsa, OK (see tour dates below). Bullock will perform a 15 minute set and join Franklin as one of his featured vocalists.
Thank You features new studio recordings of jazz infused and neo-soul inspired interpretations of some of Bullock's most memorable songs performed on Sunday Best. The EP is produced by Eric Dawkins for E Flat Entertainment. The first single, Walter Hawkins' "Thank You Lord," will impact gospel radio in early November. Other songs on the EP include Kurt Carr's "For Every Mountain;" J. Moss' "We Must Praise," Asaph A. Ward and Dorinda Clark Cole's "If It Had Not Been For the Lord," Chris Tomlin's "How Great Is Our God, the Negro spiritual, "A City Called Heaven," and Richard Smallwood's "Secret Place," the song she performed during the finale of season 4.
"Amber is amazingly talented," said Mathew Knowles, founder, President and CEO of Music World Entertainment. "We just heard her finished CD and it's fantastic. She just laid the blueprint for a new sound in gospel music. The Music World team and I are looking forward to working with Amber, to bring her unique sound and style to music lovers around the globe." As Bullock prepares for the release of her debut project and tour, she looks forward to the opportunity to promote her CD and meet the fans who have supported her on Sunday Best. "I am thankful, grateful and blessed to have the opportunity to share my passion and dream with the world," said Bullock. "Sunday Best was a life-changing experience, and this CD, which is the result of a great team of people, just takes the blessing to the next level."
Bullock is the second artist to be released on Knowles' Music World Gospel label under the Sunday Best franchise. She also is featured in a duet performance of "Silent Night," with labelmate and Sunday Best Season 3 winner Le'Andria Johnson on her forthcoming holiday project, Christmas Best, to be released in stores on November 21.
Kirk Franklin's Fearless Tour featuring
Special Guest Sunday Best 2011 Winner Amber Bullock
Thursday, November 3
Tulsa, OK
Mabee Center
Friday, November 4
Houston, TX
Arena Theatre
Saturday, November 5
San Antonio, TX
NCCF
Wednesday, November 9
Birmingham, AL
Bill Harris Arena
Friday, November 11
Atlanta, GA
Fox Theater
Sunday, November 13
Columbia, SC
Benjamin E Mayes Human
Thursday, November 17
St. Louis, MO
Fox Theatre
Friday, November 18
Chicago, IL
House of Hope
Saturday, November 19
Indianapolis, IN
Eastern Star Church
Sunday, November 20
Pittsburgh, PA
Soldier Memorial Hall
Wednesday, November 23
Detroit, MI
Greater Grace
Friday, November 25
Philadelphia, PA
Sharon Baptist Church
Saturday, November 26
Baltimore, MD
Lyric Theatre
Sunday, November 27
New York, NY
Best Buy Theatre
www.musicworldgospel.com and www.musicworldent.com<br />
Music World Entertainment