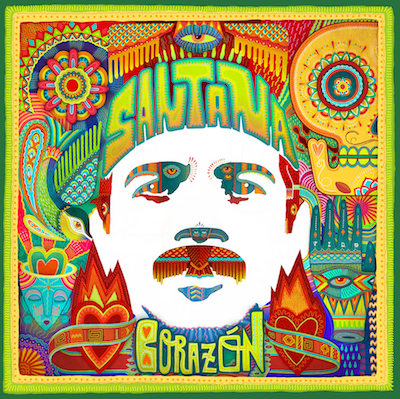 CORAZON, the First Ever Latin Music Album of Santana's Career, is Certified U.S. Latin Double Platinum and Held the #1 Billboard U.S. Latin Record for Six Consecutive Weeks Upon Release

SANTANA COLLABORATING WITH THE BIGGEST NAMES IN LATIN MUSIC ON CORAZON

NEW YORK, July 29, 2014 /PRNewswire/ — "'Corazon' promotes and accentuates the same principles that are inside me. As Bob Marley said, 'Dance your troubles away.' Just as a dog shakes off the water, you have to shake off the weight of the soul from beginning to end. This CD invites you to celebrate your own light. Don't be afraid. Take a look." – Carlos Santana

CORAZON, the first ever Latin album of Santana's career, has just received U.S. Latin double-platinum certification. Upon release on May 6th, it was the top selling Latin Music album in the United States for six consecutive weeks. In addition, CORAZON has been #1 on the iTunes album chart in 24 countries, #2 in 10 countries, and Top 10 in 59 countries.