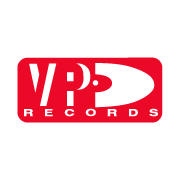 VP RECORDS EXPANDS PARTNERSHIP WITH ADA

New Pact for Worldwide Digital Distribution &
U.S. and Canada for Physical Product Distribution

NEW YORK, NY – FEBRUARY 23, 2016: ADA, the independent distribution and services arm of Warner Music Group (WMG), has announced the launch of a global partnership with VP Records, the world's largest reggae label, to include physical distribution in the U.S. and Canada, and worldwide digital distribution. ADA and VP Records joined forces in 2009, although the label's relationship with Warner Music dates back to 2002. Previous successes include releases from Wayne Wonder, Buju Banton, Elephant Man, Sean Paul, Maxi Priest, Jah Cure and the Reggae Gold compilation series.