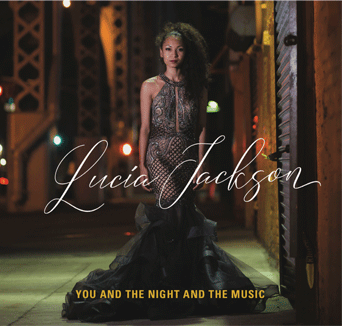 You And The Night And The Music is the debut of Lucia Jackson, a promising young jazz singer who displays a fetching voice on a set of standards along with a few surprises.

With her father, jazz guitar great Ron Jackson, contributing arrangements and leading an impressive rhythm section joined by guests, Lucia Jackson creates fresh variations of timeless material.

Lucia Jackson has had busy careers as both a dancer and a model.