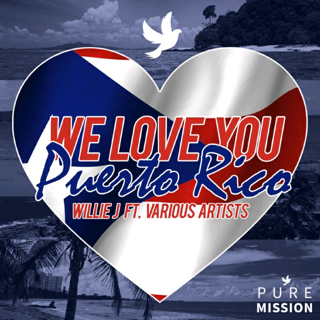 WILLIE J ft. Various Artists
"We Love You Puerto Rico"

Nearly two years after Hurricane Maria devastated the U.S. territory of Puerto Rico and other surrounding islands, the news crews have long moved on but the humanitarian crises endure. The reality is sobering, with more officially reported deaths than 9/11, a tripling of attempted suicides and the closing of 283 schools just the start of the ongoing toll.