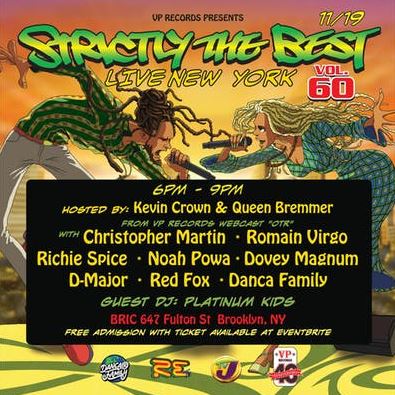 STRICTLY THE BEST 60 OUT NOVEMBER 22ND

60TH EDITION MARKED WITH HISTORY MAKING LIVE BROADCAST FROM NEW YORK TO JAMAICA ON RETV

NEW YORK, NY – On November 22, 2019, VP Records will celebrate the 60th edition of one of the label's staple compilation brands, with the release of Strictly the Best Vol. 60. The set includes current and breaking hits from some of the top artists in roots reggae and dancehall.