R&B-Jazz Guitarist Gregory Goodloe Releases New Single "In This Love" | LISTEN!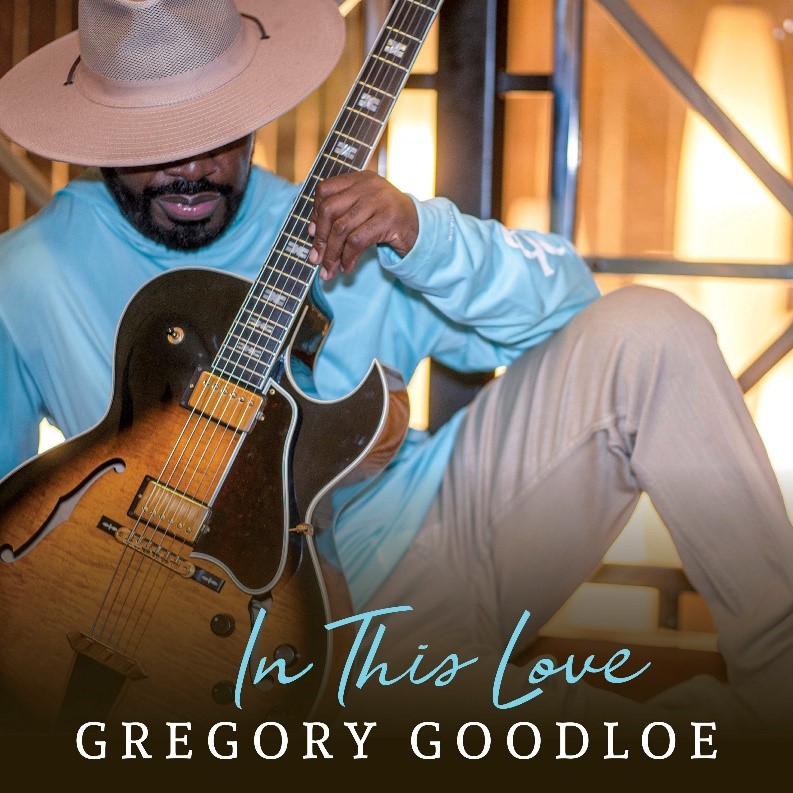 R&B-jazz guitarist Gregory Goodloe springs into "Love"
He reteams with producer Jeff Canady for the new single arriving Monday.
DENVER (27 March 2023): It's a fragrant love affair and on the eve of Jazz Appreciation Month, R&B-jazz guitarist Gregory Goodloe composed a fervent song of love and appreciation that drops as a single on Monday from Hip Jazz Records. Goodloe wrote "In This Love" with producer Jeff Canady to covey his ardor and affection as well as his gratitude for the gift of music.
"For as long as I can remember, you have been a great part of my life. As long as you stay with me, I know that I will love you all of my life. Unspeakable melodies, harmonies, tones, major and minor keys have given me inspiration every day. 'In This Love' is dedicated with devotion to a way of life, and a deep love of music. Let me pass it on," said Goodloe, who topped the Billboard singles chart for the first time in 2019 with "Stylin'," receiving more than four million Spotify streams.
Poetically lyrical guitar verses and impassioned improvised solos drive the funky rhythm track, soulful groove and vibrantly cascading choruses on "In This Love." With Goodloe's classic cool jazz electric guitar in the fore, Canady's sturdy drum beats, Robert Skinner's rubbery basslines, Demetrius Nabors's keyboard melodies and Gary Johnson's rhythm guitar decorate the track with lush sound.
"I have loved music for as long as I can remember. It's always been a part of me and my soul. I've learned one thing in life and that is music can bring us through our ups and downs, through our good times and bad. My love, devotion and dedication to music has brought me to respect music and the love that it brings to the world. I feel so blessed to be able to share my expression of music," said Goodloe, a Denver native.
"In This Love" is Goodloe's second consecutive single with Canady. They teamed on "In Paradise" in 2021. Earlier releases include collaborations with multiple Grammy nominated saxophonist Darren Rahn ("Stylin'"), seminal urban-jazz keyboardist Bob Baldwin ("Cool Like That"), Billboard chart-topping guitarist Adam Hawley ("Somewhere Out There"), and Barbadian saxophonist Elan Trotman ("Step'N Out").
Growing up strumming the guitar to Wes Montgomery and George Benson records, their presence is heard and felt in Goodloe's recordings. He played drums and guitar through high school and while attending Bishop College, an HBCU in Dallas. After serving in the United States Army, Goodloe embarked on a recording career, debuting in 2016 with the single "All The Way." Goodloe has performed at premier jazz festivals and has shared the stage with Howard Hewett, Tank, Ben Tankard, Norman Brown, Dave Koz, Brian Culbertson, Michael McDonald, James Ingram, Roy Ayers, Shirley Caesar, Angela Spivey, John P. Key, The Rance Allen Group and Larry Dunn of Earth, Wind & Fire fame, a fellow Denverite. Goodloe hosts his own radio show, "Mile High Smooth Jazz," which airs on World Wide Jazz Radio.
For more information, please visit https://gregorygoodloe.com.
Great Scott P.R.oductions