Gospel Singer Marcus Jordan Releases New EP "My Life" | WATCH NEW VIDEO!
by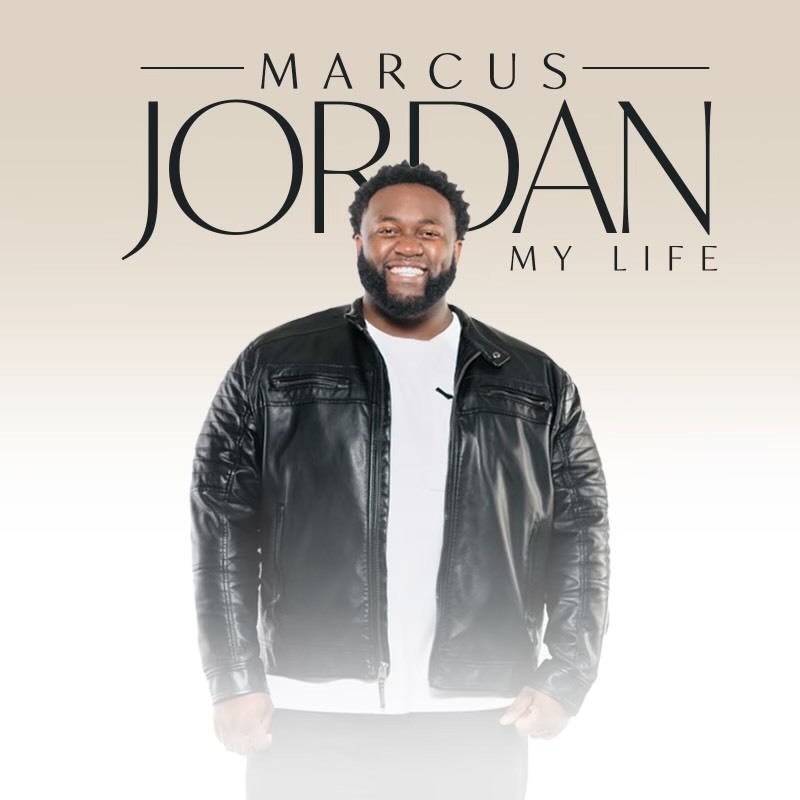 MARCUS JORDAN'S NEW EP MY LIFE DEBUTS AT #4 ON THE ITUNES CHRISTIAN CHART, #53 ALL-GENRE LEAD SINGLE "MY LIFE" FEATURING TERRANCE JAMES PROFILED ON APPLE MUSIC'S GOSPEL BEST NEW SONGS AND NEW IN GOSPEL PLAYLISTS
"Call On The Name" #3 on Billboard's Gospel Airplay Chart, #17 Hot Gospel Songs, #2 on Mediabase Gospel Chart
HOUSTON, TX (Friday, February 3, 2023) – – Emerging independent Gospel recording artist/songwriter Marcus Jordan's new EP My Life debuts at #4 on the iTunes Christian chart and #53 on the All-Genre chart. Profiled on Apple Music's Gospel Best New Songs and New In Gospel playlist, the mid-tempo hip-hop song "My Life" is produced by Zane Gipson and features a guest appearance by Terrance James who also co-wrote the song along with Marcus Jordan. Released on label imprint Marcus Jordan Music Group My Life is out now on all music platforms.
My Life is the follow-up to 2021's Call On The Name sophomore album, which debuted at #3 on iTunes Christian/Gospel chart. Fueled by the current popular radio hit song "Call On The Name," the song maintains its peak position at #3 on Billboard's Gospel Airplay chart (40 weeks in the Top 30), #20 on Hot Gospel Songs chart (#17 peak, 5 weeks), and #2 on Mediabase Gospel chart (#2 peak, 44 weeks) this week.
ABOUT MARCUS JORDAN:
Marcus Jordan is a chart-topping and award-winning musician, recording artist, songwriter, and producer. The Houston, TX native, pastor, and law enforcement officer most notably has written and/or produced all of his songs including radio hit "Call On The Name" (#1 Billboard Gospel Indicator, #1 Urban Influencer Chart, #2 Mediabase Gospel chart, #3 Billboard Gospel Airplay, #17 Billboard Hot Gospel Songs); 2021's "I Will Bless Your Name" (#79 Nielsen BDS), 2019's "Give God the Glory" (#1 Nielsen BDS Internet Gospel Radio Panel chart), and 2018's "I Can" (#1 Urban Influencer chart). Album credits include My Life -EP (#4 iTunes Gospel chart, #53 All-Genre chart), Call On The Name (2021, #3 iTunes Christian/Gospel chart) and I Will Bless The Lord (2018). A COVID-19 survivor who nearly lost his life in 2019, Marcus Jordan has worked behind Beyoncé's sister Solange, while a part of the Music World Entertainment House Band, and made featured appearances at the Essence Festival and the Stellar Awards. His philanthropic endeavors include feeding the homeless and visiting St. Judes Hospital.
Connect with Marcus Jordan:
Facebook: /IAmMarcusJordan| Instagram: @Iammmarcusjordan
Hardy PR