Brazilian Group Bossa Nova Noites to Release New Holiday Single "Gift of Heart (Christmas in Rio)" on Dec. 13th, 2022 | WATCH NEW VIDEO!
by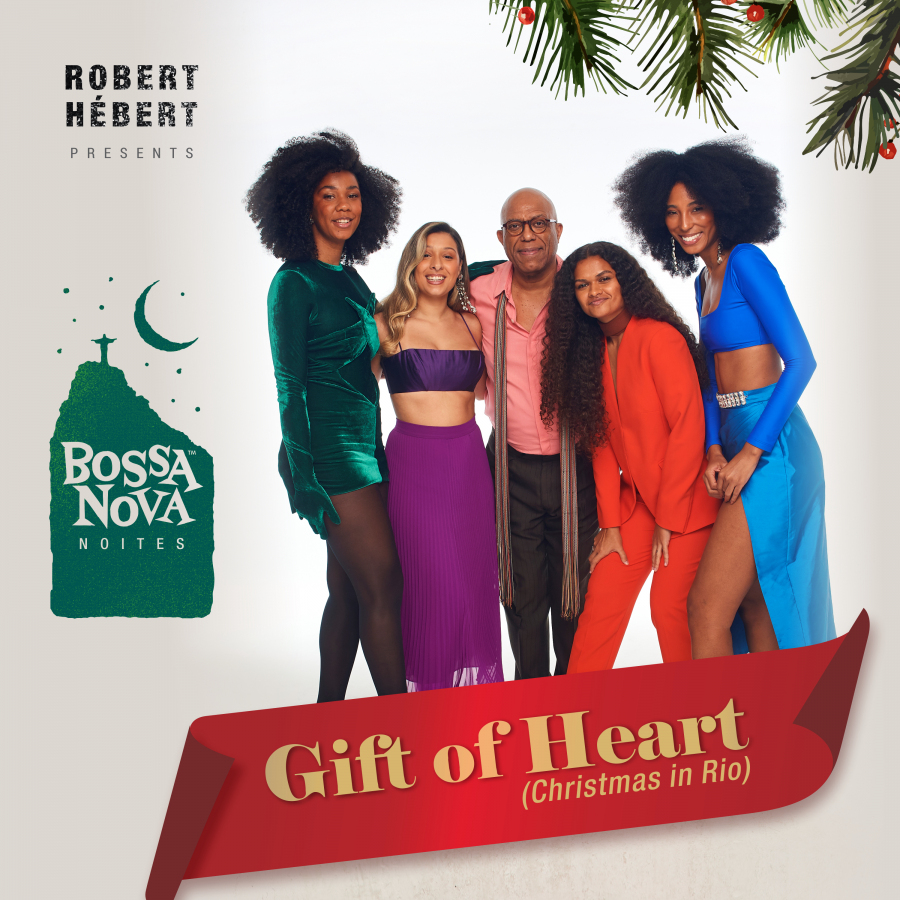 Bossa Nova Noites releases Gift of Heart (Christmas in Rio) from the upcoming 2023 album "Robert Hébert: Bossa Nova Noites … Soul Brasileiros"
This fabulous cross cultural music recording is an instant classic that serves as an introduction of two of Bossa Nova Noites' new Brazilian stars … Monique Elen and Mari Bodas. The special track introduces Monique and Mari with Curtis King, Jr. & American Jazz legend Najee … and features guitarist Joao Castilho, percussionist Andre Siqueira, and co-composer Marcello Ferreira.
Bossa Nova Noites® is led by CEO, Producer & Impresario ROBERT HEBERT. Bossa Nova Noites® synergizes Brazilian and American music – producing both contemporary media and classic Brazilian music-themed cultural theatrical concerts. Bossa Nova Noites® is the Brazilian content-themed TV concert / contemporary music / cultural theatrical producer focused on the global market. Our success includes an unprecedented series of 10 events during the 2016 Rio de Janeiro Olympics.
THE LEGACY ("Legado")
Bossa Nova Noites® media and live shows feature the collaboration of acclaimed classic and contemporary music performers. Notably, Bossa Nova Noites® is closely aligned with the legacies of Brazilian music icons: Antonio Carlos Jobim and Vinicius de Moraes.
THE ALCHEMY. ("Alquimia")
Bossa Nova Noites® is now launching both a new Brazilian legacy music project, and the contemporary music careers of a multi-ethnic, diverse collective of talented, fresh new Brazilian female singers, most notably, VITORIA MORAES, MONIQUE ELEN, MARI BODAS and LUIZA CRUZ.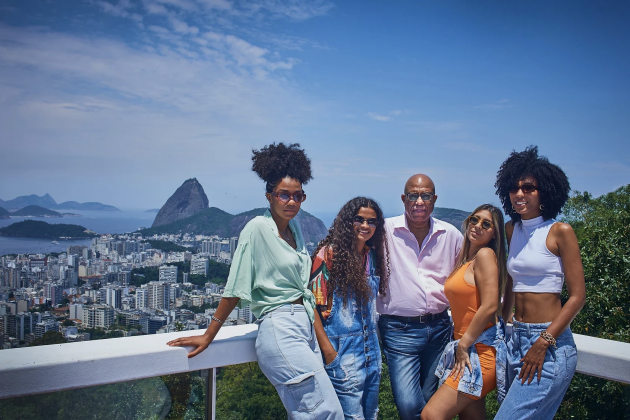 The 2023 "Robert Hebert: BOSSA NOVA NOITES® … Soul Brasileiros" project is supported by a 4 Volume Music set of over 40 songs featuring established stars and our new stars. With the new project, as Producer & Artist, Robert Hebert has envisioned a new music style crafted from the synergy of the roots of Brazilian music and the roots of the iconic music of his Chicago hometown. Hebert sees our stars Vitoria, Monique, Mari and Luiza leading a major part of this connection between Brazilian music and culture and the world.
Hebert says: "I have been here before. I believe I know what it takes. These extraordinary Brazilian women have the talent, grace, humility, humanity, perspective and strength of character to carry the weight. They are solo contemporary popular music artists — each with an individual music style, aesthetic and brand. Yet they have chosen to travel this path together and with us to honor their (Brazil) culture, as we tell the universal story of the Africa-Brazil-U.S. to the world popular music diaspora. I am greatly honored by that vision and their trust."
Jazz Promo Services