Singer Shae Nycole Releases Rendition of Holiday Classic "All I Want For Christmas Is You" feat. (The Fam) | WATCH VIDEO!
by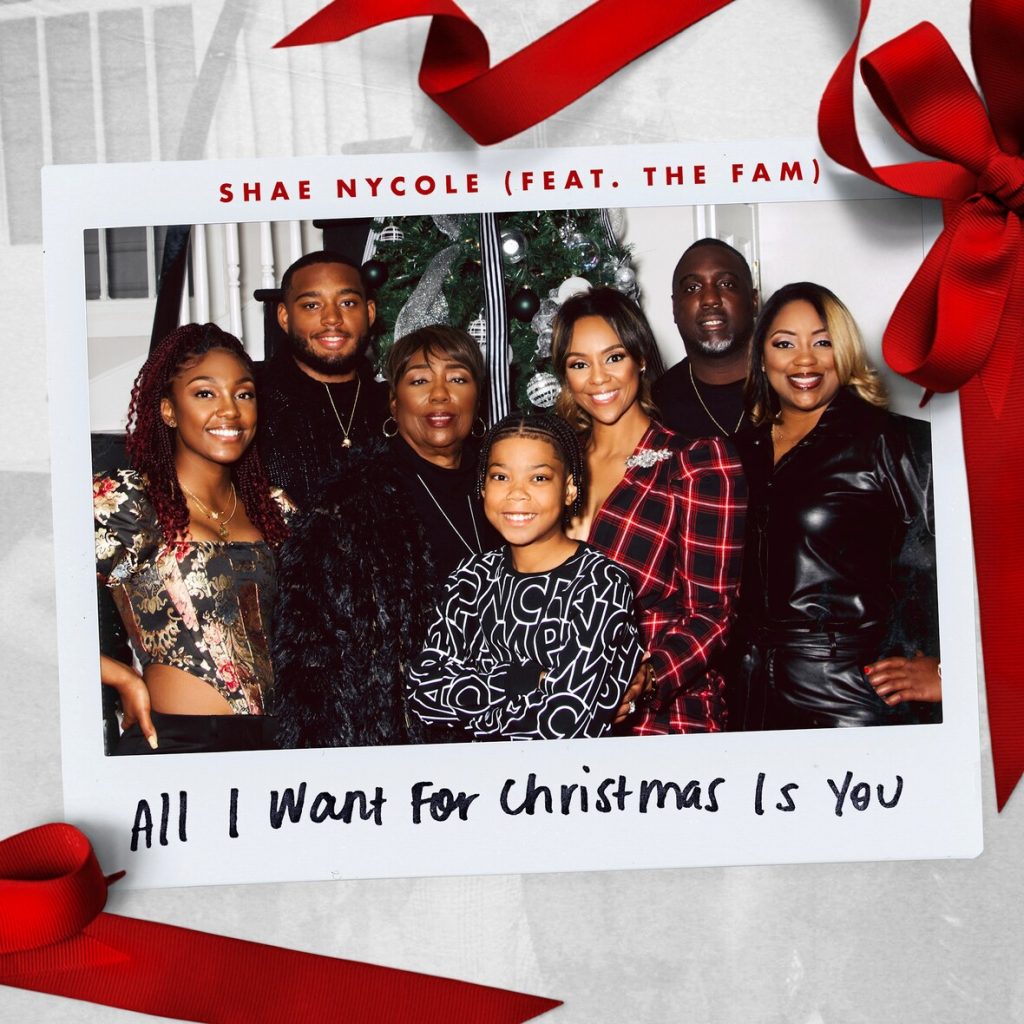 Singer-Songwriter SHAE NYCOLE Releases Visuals To Her Rendition Of The Holiday Classic, "ALL I WANT FOR CHRISTMAS IS YOU" Featuring (THE FAM)
The new rendition of "ALL I WANT FROM CHRISTMAS IS YOU" from SHAE NYCOLE featuring (The Fam) was produced by Roi Chip Anthony. "The Fam" consists of Shae's Mother, Sarah Antoine; Son, Heath Williams; Daughter, Heather Williams; Sister, Nicole and Brother Gus Antoine. The family-affair music video was directed by Berlin M.
"The inspiration behind the music video was a true-life story. It happened when my mother lost everything to a bad hurricane that destroyed my hometown of Lake Charles, LA. The song gave her inspiration, love and light and having all of her family members together to celebrate Christmas with her, was a blessing," shares Shae Nycole.
"There's nothing more important than family to me. There's no a gift that you can give that will bring Joy like the Gift of Love and celebrating life with your family," she adds.
SHAE NYCOLE is currently enjoying the success of her latest single, "RUN IT UP". The song continues to climb its way up the R&B charts with radio spins in New Orleans, Jackson, MS, Charlotte, Atlanta, Nashville, Baton Rouge, Houston, Dallas and other markets. "RUN IT UP" is available now on all streaming platforms via the Muse Music Group label imprint. SHAE will be releasing her new EP, in early 2023.
CONNECT WITH SHAE NYCOLE:
Website: www.ShaeNycole.com
Instagram: @ShaeNycole
Twitter: @ShaeNycole
Facebook: SHAE NYCOLE MUSIC
2R's Entertainment & Media PR