Keyboardist/Producer Kevin Flournoy to Release Cover of Single "Tell Me If You Still Care" feat. Phil Perry & Shannon Pearson on Nov. 23rd, 2022 | WATCH NEW VIDEO!
by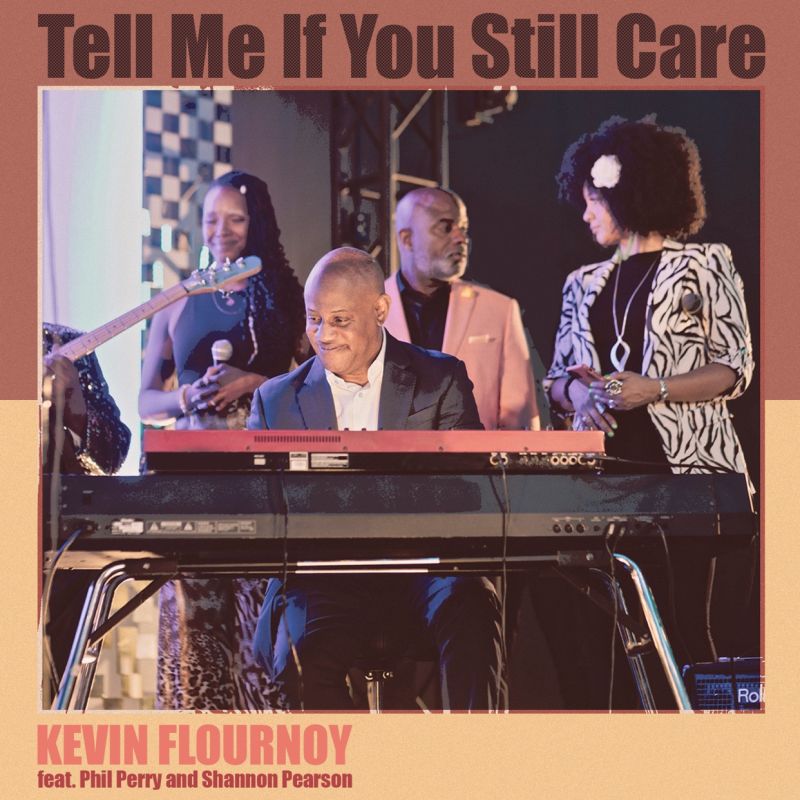 Keyboardist/Producer Kevin Flournoy Releases Cover of Single "Tell Me If You Still Care" feat. Phil Perry & Shannon Pearson
PHIL PERRY: It's always a tremendous blessing when I get the invitation to work here at home on the West Coast with a notable L.A. musician/producer – KEVIN FLOURNOY, Particularly gratifying is to be invited to join a project that possesses such tasteful musicianship and class. That's what I experienced recording this song and video. The shoot, the set, the concept… the wonderful Singers. So I hope you'll like this sneak preview of an S.O.S. Band cover from back in the day. Tell Me If You Still Care
BIO: Kevin now maintains a very busy schedule as producer, keyboardist, songwriter, and arranger for projects all over the world and is Owner and CEO of Kay Flow Projects, LLC, a division of Flournoy Entertainment, Inc.
In the contemporary jazz genre, Kevin produced "Harvest for the World" (Blue Note/Capital Records) for saxophonist Ronnie Laws and was recorded as a keyboardist on the latest Jazz Crusaders CD. "Sweet Sensual Love" (single from Big Mountain's album "Unity") hit the Billboard's Top 100 pop chart and was certified gold in Japan. It was Kevin's first major label success as a producer. A short time later, "Tengo Ganas," yet another single cut off the album, created a stir resulting in equivalent accolades in the Latino markets. He was awarded a certified platinum record for his performances in the UK on tour with Donny Osmond. Kevin has also released his first solo single on iTunes called "Before It's Too Late" featuring Donny Osmond and Kirk Whalum.
Kevin's perspective to music is panoramic and unconfined. His incredible ear for music and his ability to hear what many cannot makes him truly gifted in the producer's chair. He continually strives to create memorable, timeless music with style and passion. His process for creating music might be best expressed as organic where the foundation of every project is constructed upon the essentials. Some say his approach yields a diverse and versatile range allowing for just about any style, or subtlety thereof, to emerge. Name the genre and Kevin has a passion and an intuitive responsiveness for it. Whether it's R&B or classical, inspirational to reggae, alternative rock or the essence of jazz, both old and new, you can be certain Kevin Flournoy's enthusiasm knows no bounds.
kevinflournoy.com