New Group Clarkwise Releases New Holiday Track "The Christ-Mas Song" feat. Chris Murrell | LISTEN!
by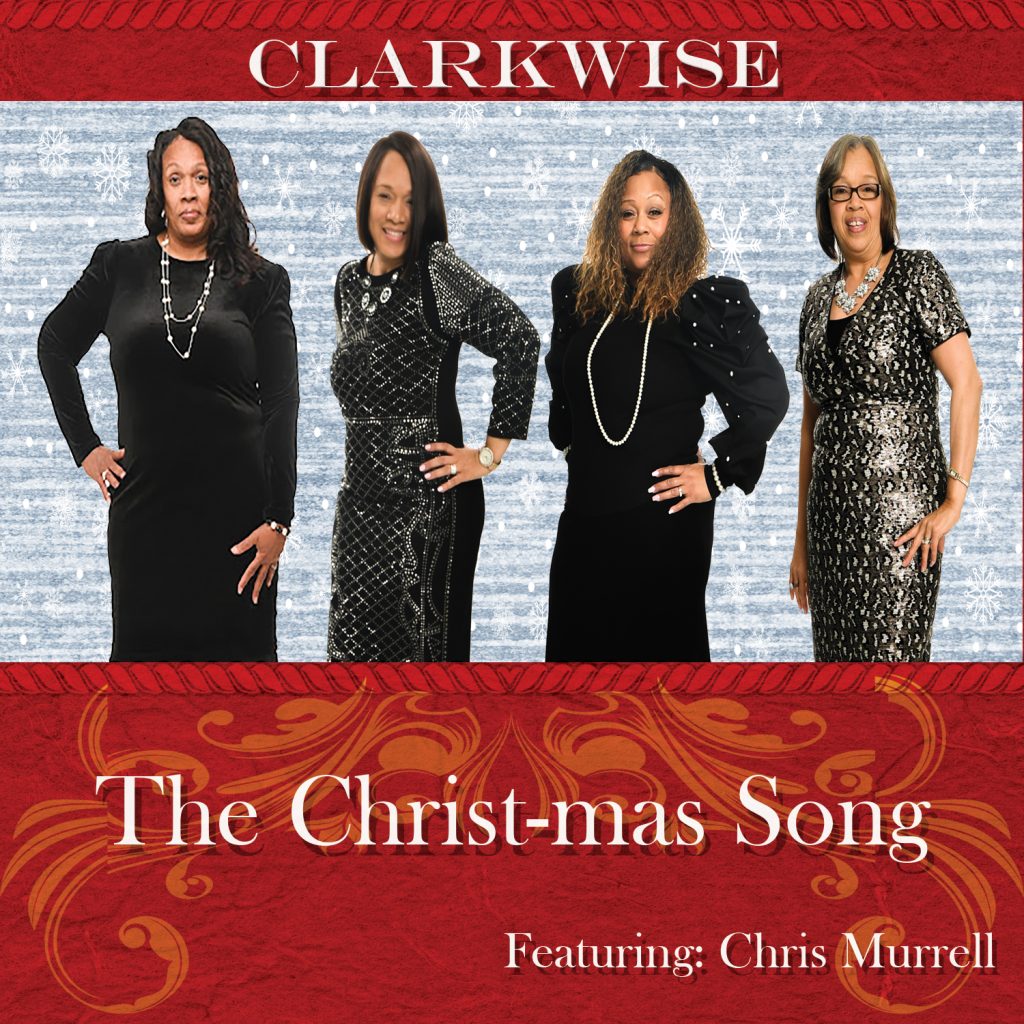 CLARKWISE PRESENTS A FAMILY AFFAIR CHRISTMAS
(Greensboro, North Carolina) Four talented sisters unite for a memorable holiday jazz-infused favorite that puts Jesus in the forefront. The other Clark Sisters, Sandra, LaTanya, Rochell, and Timbla, (whose maiden name is Clark) make their debut with The Christ-mas Song, a warm, jazz-infused ballad that takes you back to a much simpler time when Christmas was pure and innocent. This song is poised to become a staple for years to come. Paul E Irving, a composer for the Edwin Hawkins Music & Arts Seminar Mass Choir, penned this song to capture the true essence of what Christmas is all about.
The Christ-mas Song features the lead vocals of Rochell Clark Irving of Clarkwise and the late Chris Murrell, the Grammy award-winning former lead singer of the Count Basie Orchestra. Robert (Baabe) Irving III, internationally known for his keyboard playing and production for jazz legend Miles Davis. contributes production for this holiday track. The primary jazz combo features Robert Irving III on piano, Ernie Adams on drums and Marlene Rosenberg on acoustic bass. Add to the mix a symphony orchestra and a horn section featuring members of Earth Wind & Fire's Phoenix Horns and the results are simply astounding!
The Christ-mas Song is available on all digital outlets and streaming platforms as the ladies of song ready their full project for release in 2023.
RGMC Impact