Vocalist Andy James to Release New Holiday Album "Bells Are Ringing" on Nov. 25th, 2022 | LISTEN!
by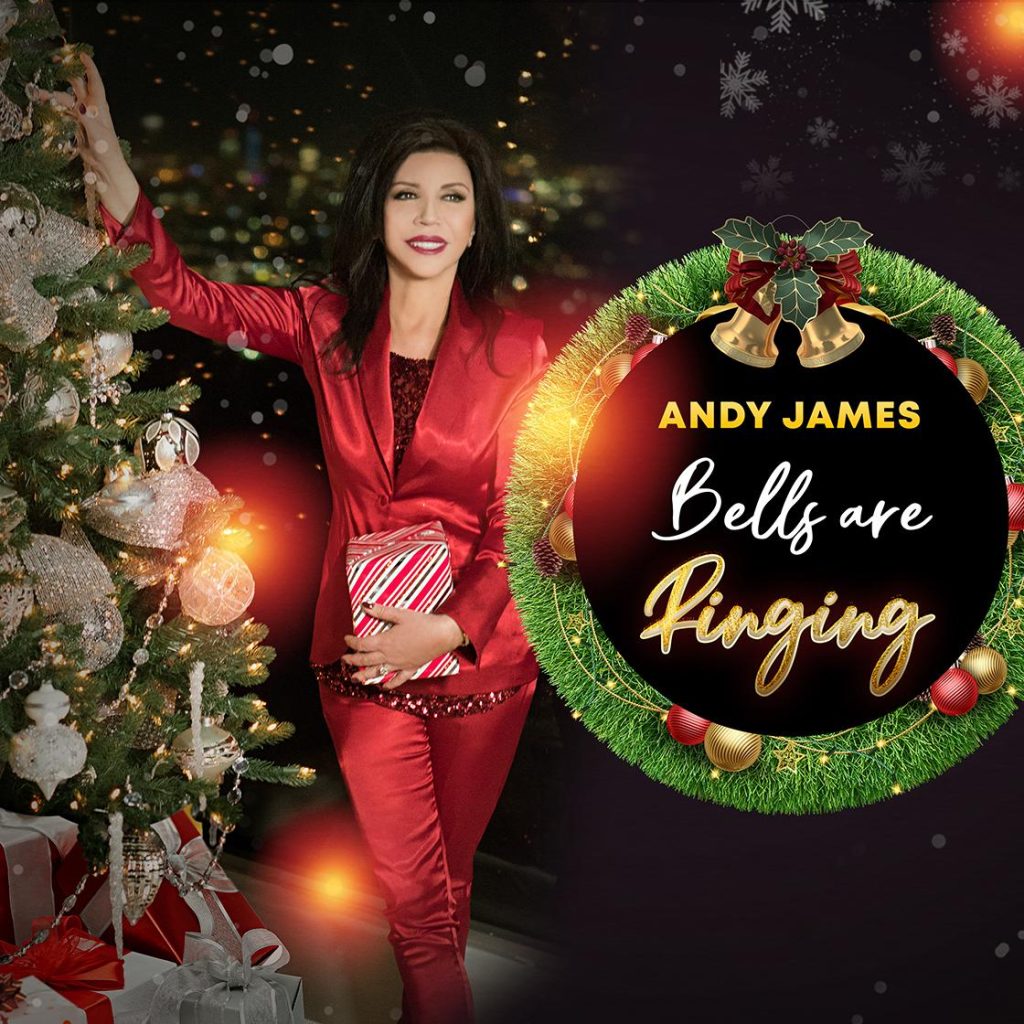 Vocalist Andy James Interprets Some of Her Favorite Holiday Songs on Bells Are Ringing
Featuring Bill Cunliffe, Jon Cowherd, Marcus Strickland, Alex Acuña, Ronnie Foster, John Patitucci, Vinnie Colaiuta, Joe LaBarbera and More
Available on Digital Platforms November 25 on
Le Coq Records
On Bells Are Ringing, vocalist Andy James closes out 2022 with an album of holiday songs recorded over the last three years. It includes some of the same illustrious players that were on her previous Le Coq Records release, this year's Rhythm in New York, including pianist Jon Cowherd, trumpeter Terell Stafford, saxophonist Marcus Strickland and percussionist Alex Acuña.
Bells Are Ringing also features pianist Bill Cunliffe, who arranged many of album's songs, trumpeter Rashawn Ross, saxophonists Bob Sheppard and Rick Margitza, keyboardist Ronnie Foster, bassist John Patitucci, drummers Vinnie Colaiuta and Joe LaBarbera and others.
James says the idea for Bells Are Ringing came about while she, Colaiuta and Patitucci were recording tracks for their 2021 Le Coq album An Evening with John Patitucci & Andy James at Capitol Studios, and decided it was time do some Christmas songs.
Andy James · Bells Are Ringing
Le Coq Records · Release Date: November 25, 2022
Recorded at 2019 through 2022 at Capitol Studios, Los Angeles, and Studio A, Las Vegas
Produced by Piero J. Pata and Andy James
For more information on Le Coq Records, please visit:
www.lecoqrecords.com | Instagram
DL Media