Contemporary Jazz Pianist Yulia Releases New Single "Keep The Faith" | LISTEN!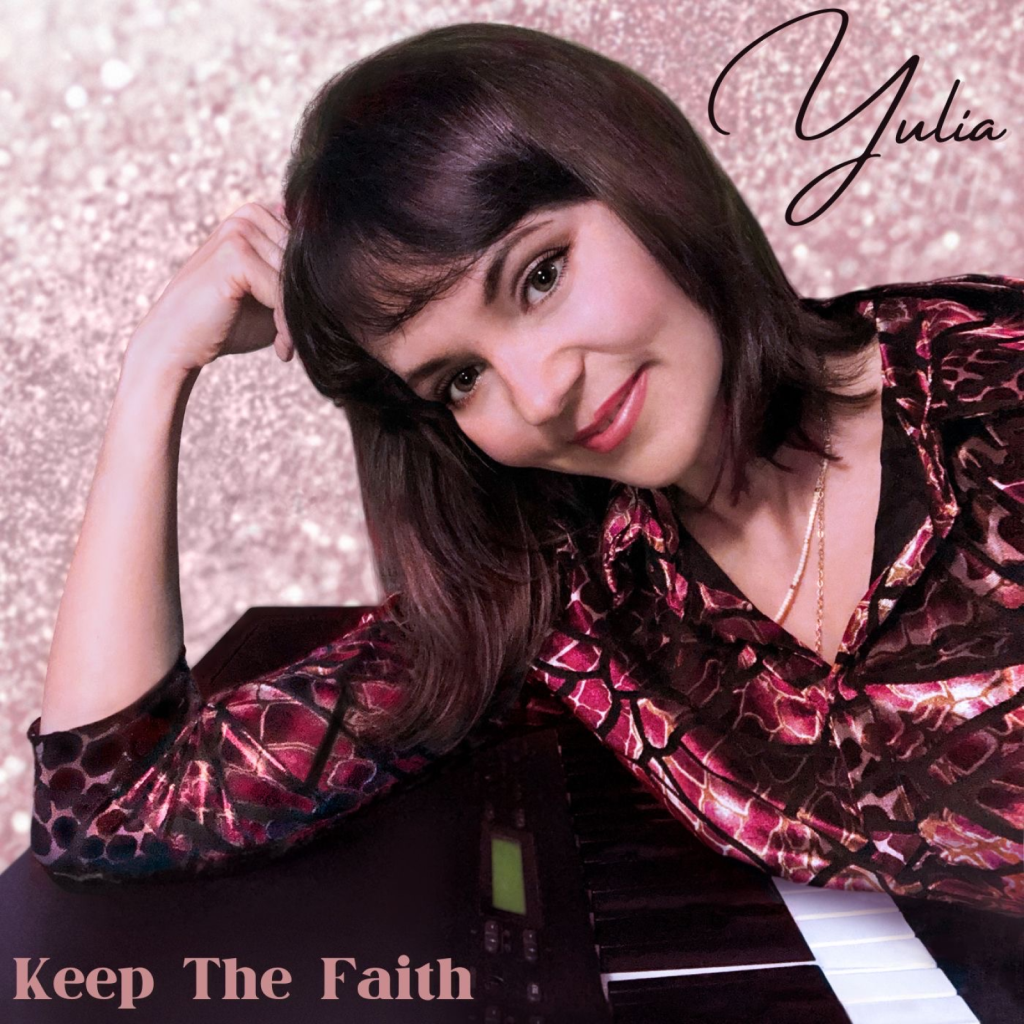 Award Winning Contemporary Jazz Pianist & Composer
YULIA
NEW SINGLE — "KEEP THE FAITH"
NEW RECORDING – BEST WISHES TO BE RELEASED FEBRUARY 2023
Giving off serious movie theme vibes contemporary jazz pianist/composer YULIA's latest single titled "Keep the Faith" is an incredibly significant piece that is going to break new ground in jazz innovation as well as outside the classical orchestra sphere.
YULIA is an award winning classically trained pianist – composer and jazz artist.
"Keep the Faith" is an attractive and an interesting melody produced by legendary Motown producer Michael B. Sutton. Many things that stand out in this single are its rejuvenating quality and the rising melodic sequence packed in the amazing production. The track continuously echoes in one's mind just after listening to it for the first time.
There is an additional feeling of fulfillment that comes together with the exhilarating essence of the song. This is a delightful, super lovely tune on a beautiful day's sunset.
The versatile and creative YULIA has been making music since her childhood. Throughout her career, she has received multiple recognitions and honors across major film and music festivals. Her rich discography includes some of the best music in the field of Jazz which is enriching and uplifting. Songs such as — "Sign of Love", "Storm", "Perfect Love", "Why Did it Come Out That Way", and her most recent, "Keep the Faith" are a part of her upcoming 2023 new release – BEST WISHES.
Keep up with YULIA by visiting:
https://www.imyulia.com/
Facebook: https://www.facebook.com/ImYuliaMusic
Instagram: https://www.instagram.com/yulia_pianist/
Twitter: @yulia_pianist
YouTube: https://www.youtube.com/c/YuliaPianistComposer
Apple Music: https://www.pandora.com/artist/yulia/goodbye-single/goodbye/TRXmJPjtX96qhr4
Deezer: https://www.deezer.com/us/album/240873142
Pandora: https://www.pandora.com/artist/yulia/goodbye-single/goodbye/TRXmJPjtX96qhr4
Tidal: https://tidal.com/browse/album/189310233
Pandora: https://www.pandora.com/artist/yulia/goodbye-single/goodbye/TRXmJPjtX96qhr4
Inque Public Relations & Marketing