The Pat Petrillo Big Rhythm Band to Release New Project "The Power Station Sessions" on Oct. 7th, 2022 | WATCH NEW VIDEO!
by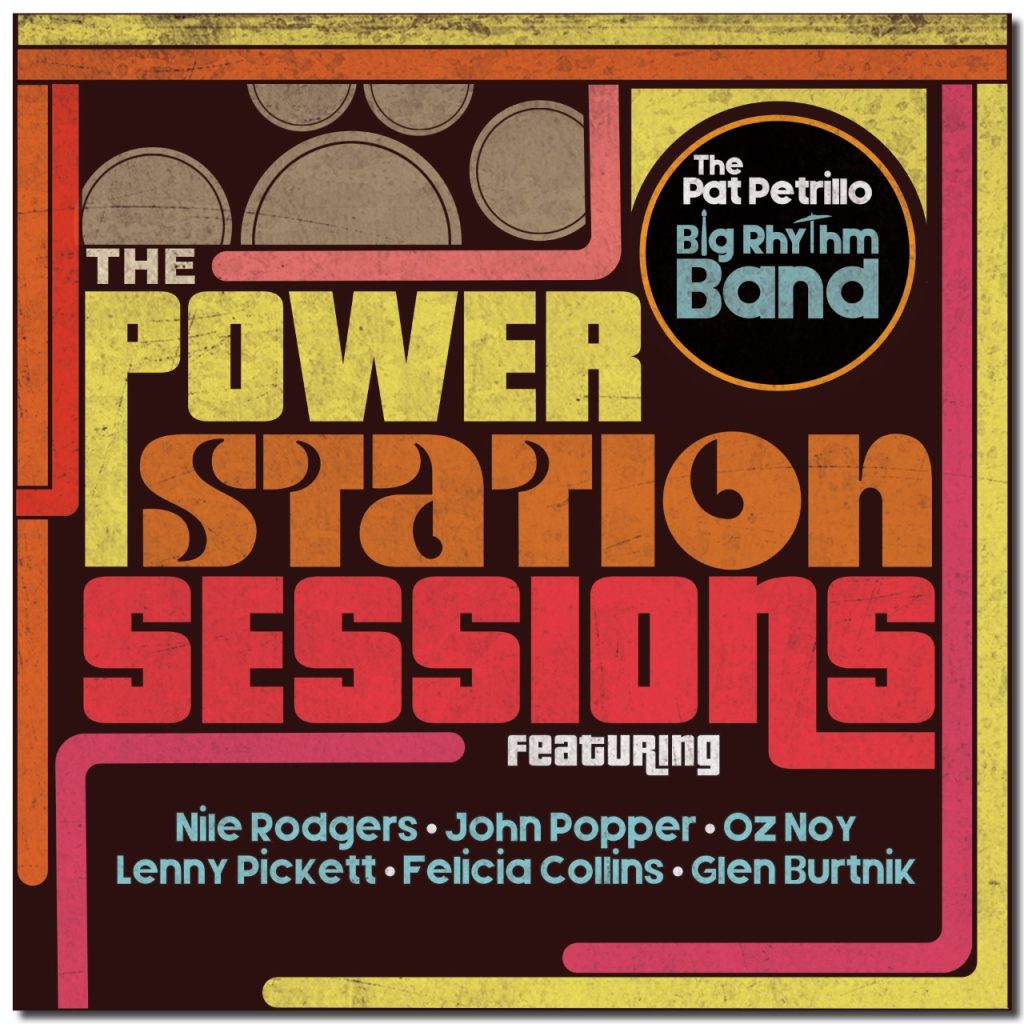 POWERHOUSE DRUMMER PAT PETRILLO LEADS HIS
BIG RHYTHM BAND THROUGH A WIDE RANGE OF
AMERICANA GROOVES ON THEIR NEW ALBUM
The Power Station Sessions, due out October 7, 2022 on Autumn Hill Records,
invites special guests Nile Rodgers, John Popper, Oz Noy, Glen Burtnik
and more to the iconic NYC studio
For Immediate Release – World-renowned drummer Pat Petrillo showcases the vast spectrum of contemporary groove music on the second album by his explosive Big Rhythm Band. Due out October 7 via Autumn Hill Records, Petrillo's jubilant The Power Station Sessions runs the gamut from New Orleans R&B, to blues, and funk– though this Jersey boy inevitably lends a distinctive East Coast swagger to the whole affair.
Pat Petrillo has long been recognized as one of the most versatile and prolific drummers on the scene. He has worked with a wide array of artists from diverse genres, including Patti LaBelle, Gloria Gaynor, Chieli Minucci, and Ed Hamilton as well as numerous Broadway shows, from A Chorus Line, to Newsies, to the national tour of Dreamgirls.
As keeper of the groove, Pat draws on the full range of those experiences on the eclectic but always propulsive The Power Station Sessions. His visceral, instinctive, and deep-rooted style of drumming is infectious on this outing. It also features an all-star collection of guest artists who bring their own unique authenticity to the proceedings: guitarists Nile Rodgers (Chic), Felicia Collins (Late Show with David Letterman) and Oz Noy (Chris Botti, Mike Stern); Blues Traveler frontman John Popper; saxophonist and Saturday Night Live bandleader Lenny Pickett; and famed singer-songwriter Glen Burtnik (Styx). The band also features versatile keyboardist David Cook, bassist Scott Ambush (Spyro Gyra), trumpeter Steve Jankowski (who also did wind arrangements), Tom Timko on saxes, and Plinky Giglio with additional production, B3 Organ, and mixing.
"Although it's a Contemporary Instrumental record, I would almost call this an Americana record," says Petrillo. Although that term is usually associated with country and folk music traditions, the drummer has a more continent-spanning definition of the genre.
"The Power Station Sessions is a potpourri of truly American groove styles. These songs are built on rhythms from around the country, from New Orleans Mardi Gras to R&B, funk, blues, rock, and soul. I have a lot of influences, and they are reflected on each track. But it's also got a real distinctive New York/New Jersey edge. For drummers especially, it's a real treat. It smacks you in face with flavor from the start. It sort of defies categories."
The follow-up to the Big Rhythm Band's widely acclaimed debut, The Abbey Road Sessions, Petrillo's latest was captured in another iconic recording studio, the Power Station. Where its predecessor collected funky, horn-driven arrangements of classic Beatles songs, recorded in the famed Studio 2 at Abbey Road, The Power Station Sessions stays closer to home at the converted Hell's Kitchen power plant synonymous with 1970s hitmakers.
The Power Station Sessions record release show is scheduled for Sunday, October 9th at 3:00 PM at The Cutting Room, 44 East 32nd St, New York, NY. Tickets are available at www.thecuttingroomnyc.com or call 212-691-1900.
Pat Petrillo on the web:
Official Site: https://patpdrummer.com/
Facebook: https://www.facebook.com/pat.petrillo.9
Instagram: https://www.instagram.com/patpdrummer/
Chart Room Media