Charlie Wilson Reclaims #1 Spot As Billboard's Top Adult Male R&B Artist
by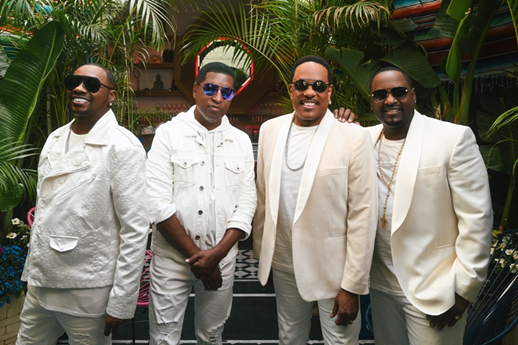 CHARLIE WILSON RECLAIMS #1 SPOT AS BILLBOARD'S
TOP ADULT MALE R&B ARTIST WITH
"NO STOPPIN' US" ft. Babyface, Johnny Gill, & K-Ci Hailey
Also Becomes Billboard's first #1 song ever on the Adult R&B chart
with 4 credited artists
(Los Angeles – August 10, 2022) – Charlie Wilson's "No Stoppin' Us," featuring, Babyface, Johnny Gill, and K-Ci Hailey is #1 on Billboard's Adult R&B Airplay chart, making Wilson Billboard's Top Adult Male R&B Artists with the most No. 1's ever on the chart. "No Stoppin' Us" additionally makes history as Billboard's first song ever with 4 credited artists to reach No. 1 on the chart. This accomplishment also gives K-Ci Hailey his first No. 1 song as a solo artist. All 4 artists are managed under P Music Group who is promoting the record, which was released via the Parandise imprint, giving the label its first No. 1 song & P Music Group its eighth No 1.
"No Stoppin' Us" interpolates McFadden & Whitehead's "Ain't No Stoppin' Us Now," which reached No. 1 on the Hot R&B/Hip Hop Songs chart in 1979. "No Stoppin' Us," marks Wilson's 11th song on this chart's top 20, Babyface's 10th hit, Gill's 5th and Hailey's 2nd.
Wilson is slated to receive a star on the Hollywood Walk of Fame in 2023.
Stay connected to Charlie Wilson:
Facebook – @CharlieWilson
Instagram – @ImCharlieWilson
Twitter – @CharlieWilson
TikTok – @CharlieWilson
YouTube – @CharlieWilson
www.charliewilson.com
Stay connected to Parandise/P Music Group:
Facebook – @pmusicgroup
Instagram – @pmusicgroup
Twitter – @pmuscigroup
www.pmusicgroup.com
JS Media Relations