Jazz Guitarist Steve Knight to Release Debut Album "Persistence" on Aug. 12th, 2022 | LISTEN to 2 NEW SINGLES!
by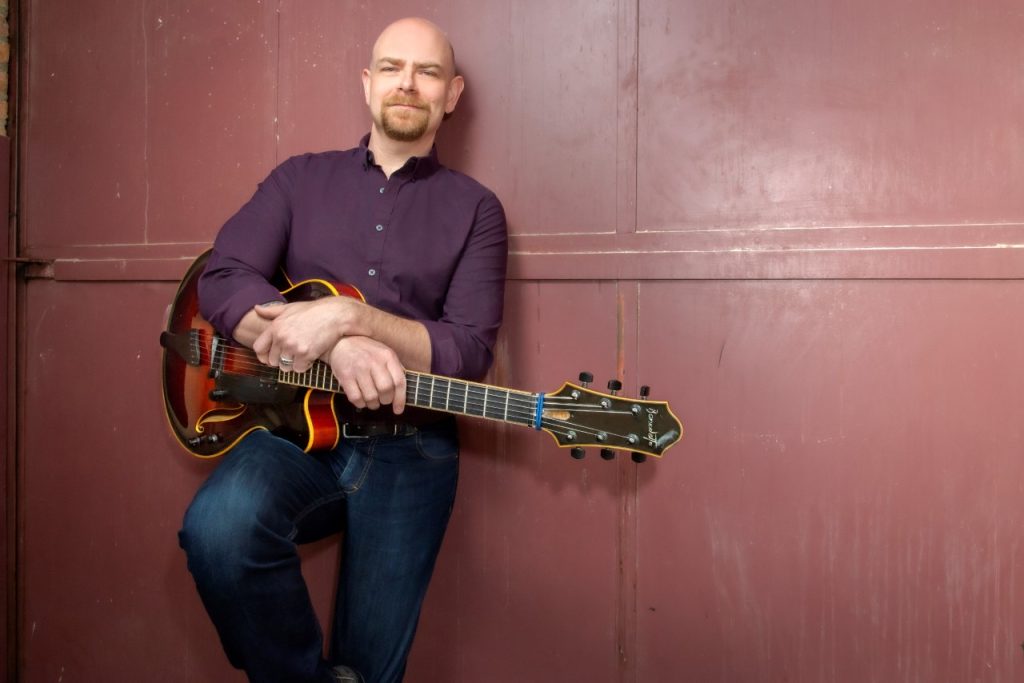 CHICAGO-BASED GUITARIST STEVE KNIGHT RELEASES
PERSISTENCE
HIS DEBUT ALBUM, COMING AUGUST 12, 2022
LISTEN to 2 New Tracks – "Real Type Thing" & "Mary Jane's Last Dance" From The New Album Below!
STEVE KNIGHT's journey from Olathe, KS to Chicago via Oklahoma, South Carolina, New York, and the Caribbean has been anything but linear or predictable. He's now releasing his debut album, PERSISTENCE, a trio recording featuring seven of his originals as well as several compositions by other artists.
Like most jazz guitarists, Knight was Influenced by the pantheon of jazz greats like Wes Montgomery, Jim Hall, and Grant Green, but his greatest inspiration is George Benson. "I don't  like music that seems to be written just for other musicians," says Knight. "A jazz guitarist is part poet and part athlete. I think Benson strikes the perfect balance. He's an incredible technician on the guitar, but his music is very accessible for a general audience."
Indeed, Knight displays his considerable chops on PERSISTENCE, but never overwhelms the listener with mere showmanship. Joined by two stalwarts on the Chicago jazz scene, bassist JUSTIN PETERSON and drummer JEFF STITELY, the trio began playing together during the Covid-19 lockdown, presenting weekly concerts from Knight's backyard in their idyllic, tree lined neighborhood. The impromptu jams became concerts with neighbors gathering at the fence and audiences growing quickly and reaching into the park across the street. The Alderman took notice, helped move the concerts to the park, and a whim turned into a weekly event where neighbors still gather with their families to commune enjoying food, dance, drink, and music.
Playing for a live audience over the years gave the band insight into the music that people liked to hear, and the tunes on PERSISTENCE unfolded from those concerts. The album's title reflects not only Knight's tenacity at working to make music a viable career, but also the 18 months it took him to finish writing the title track, "Persistence," with some help and insight from Jim Trompeter, the successful film and TV composer with whom Knight studied jazz composition. Knight has a special fondness for artists who can successfully transmogrify pop tunes into jazz, and "Persistence" has a pop feel wrapped up in jazz harmonies.
PERSISTENCE will be released August 12, 2022 and will be available everywhere.
Mouthpiece Music