Six Reasons Why Melba Moore is Marvelous!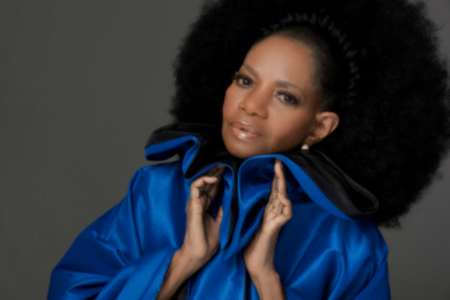 Six Reasons Why Melba Moore is Marvelous!
NEW YORK – July 11, 2022 – PRLog — The legendary Tony Award winning Grammy nominated songstress Melba Moore has achieved many milestones in her multi-decade career. From Broadway to television, hit records to high accolades from leaders in the USA, there is no stopping Ms. Moore from being on top of the mountain in her career. Here are six reasons why the Harlem-born Newark raised legend is indeed marvelous.
Presidential Honor #1 – Ms. Moore will receive the Joseph R. Biden Lifetime Achievement Award, honoring her career. The event will take place at Morehouse College in Atlanta GA on Friday, August 26th, 2022.
Presidential Honor #2 – Also at Morehouse on August 26th, she'll receive the Presidential Volunteer Service Award for her commitment to improvement within urban communities.
Star on The Hollywood Walk of Fame – Ms. Moore joins this class of 2023 to receive their stars, which includes singer Charlie Wilson, rocker Lenny Kravitz and hit maker/percussionist Sheila E.
New Album, "Imagine" – Released on The Gallery Entertainment label, Ms. Moore's newest album is a family affair, produced by her daughter, Charli Huggins. The singles "So In Love", "Take Her Picture Down" and the title track are receiving strong airplay on R&B stations as well as jazz outlets.
Melba Made the History Books – In 2017, her rendition of "Lift Every Voice & Sing" (recorded in 1990) entered the Congressional Record as Official Black National Anthem. It was also added to the US National Recording Registry by the Library of Congress as an "American Aural Treasure".
Broadway and Television Firsts – After her stint in the legendary Broadway musical, "Hair", Ms. Moore went on to become one of the first Black actresses to earn a Tony (this for her role in the 1970 musical, "Purlie"). Two years later, she and songwriter Clifton Davis became the first Black couple to co-host a weekly variety series, "The Melba Moore/Clifton Davis Show", on CBS-TV in the summer of 1972.
Ms. Moore will be appearing at the Newark NJ Pride Festival (July 16th), Blues Alley in Washington DC (August 13th and 14th), the Grammy Museum of Newark NJ (August 18th), the Urban League of St. Louis, MO annual dinner/gala (September 9th) and returning to DC to appear in the play, "Roll On" (September 25th – October 31st).
By: Double XXposure Media Relations