R&B Singer Kem Releases "The Full Circle EP" | LISTEN!
by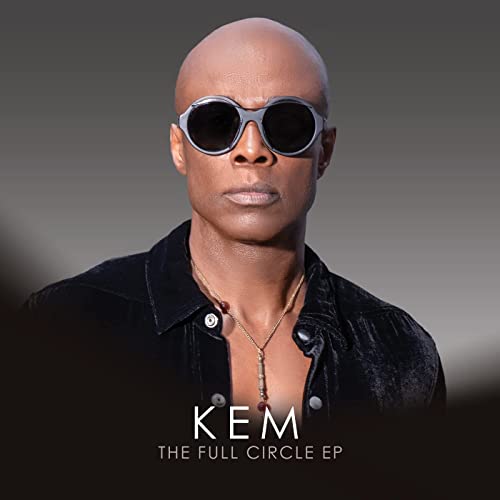 Kem Releases New Project "The Full Circle EP" (inspired by Kem's 2022 Full Circle Tour)
One of R&B's sweetest sounds in Kem is coming off his Full Circle Tour with Babyface on his latest EP for Kemistry/Motown Records. The Full Circle invites several guests to the party with a pleasing mix of inspiring nuggets and spiritually charged love songs. "Lonely" makes a reappearance from Kem's 2020 full-length Love Always Wins but a reappearance is sufficient enough to experience the gently swaying arrangement featuring keyboardist Brian Culbertson: "There's a life waiting for you/In your brokenness/Scattered pictures of a thousand words/A thousand times."
The steppers-fueled title track with Ty Dolla $ign re-ponders romance that is straying off course: "Down on our luck/Down on our knees/You used to pray with Me…" "Stuck on You" (The Full Circle's 1st single) provides a stamp on Kem's vocal charm that has been a solid fixture the Adult R&B Market with his eighth Billboard #1 for radio play. This is not forgetting "Right on Time," the follow-up single alongside Rick Ross and the hope filled, "The Best is Yet to Come."
The Full Circle is currently available on most digital platforms.
Peggy Oliver
The Urban Music Scene